I Never Tell Stories You Told Me
Paintings and Drawings 2022 - 2023
Do you remember? you asked and I said I have no memory, you said your only power is memory, I said what do you remember?, a hole you told me, a hole or a whole? I asked, a whole you said, a hoe ,a hwole, what?, a hwoe, what hole?, a whole?, W–Hole, W – H – O – L – E, a hole in the whole, what?, a hoe, what?, a hwloe you idiot, a hwloe in the door, a owlee behind the door, a hwloe outside the door, I don't remember which words were yours and which were mine, our voices merged, a hole, a w-hole, a door, memory, you said memory, what do you remember, holes, wholes, wholes, loew, wloes,hsoles, hsoels, I remember, sehsols, sowless, s olwess slwehs lhsew, I remember I remember wshels wles hles oles woelsdwol es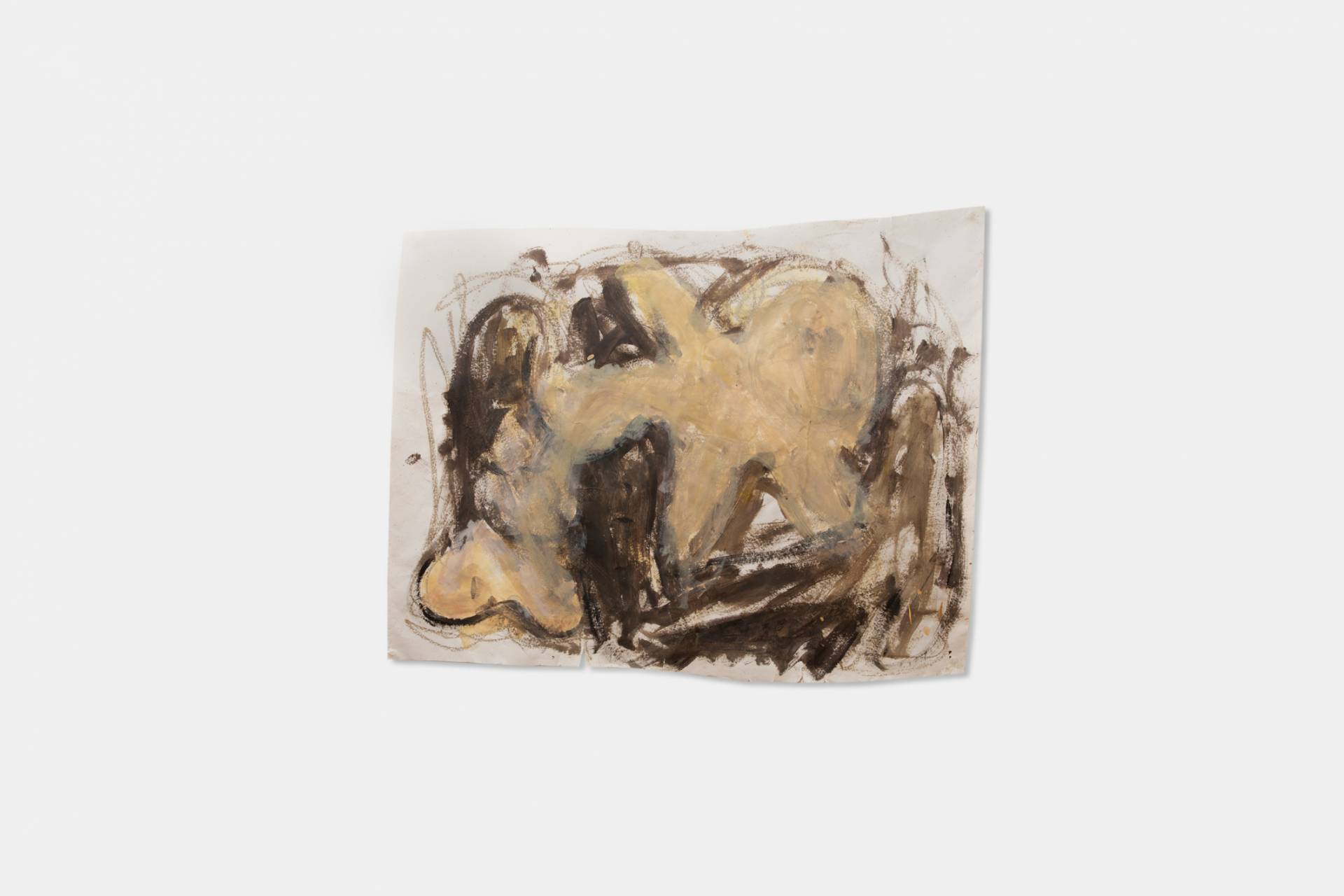 Work 1 / 2023 / Oil pastels and acrylics on paper / 99.5 x 85 cm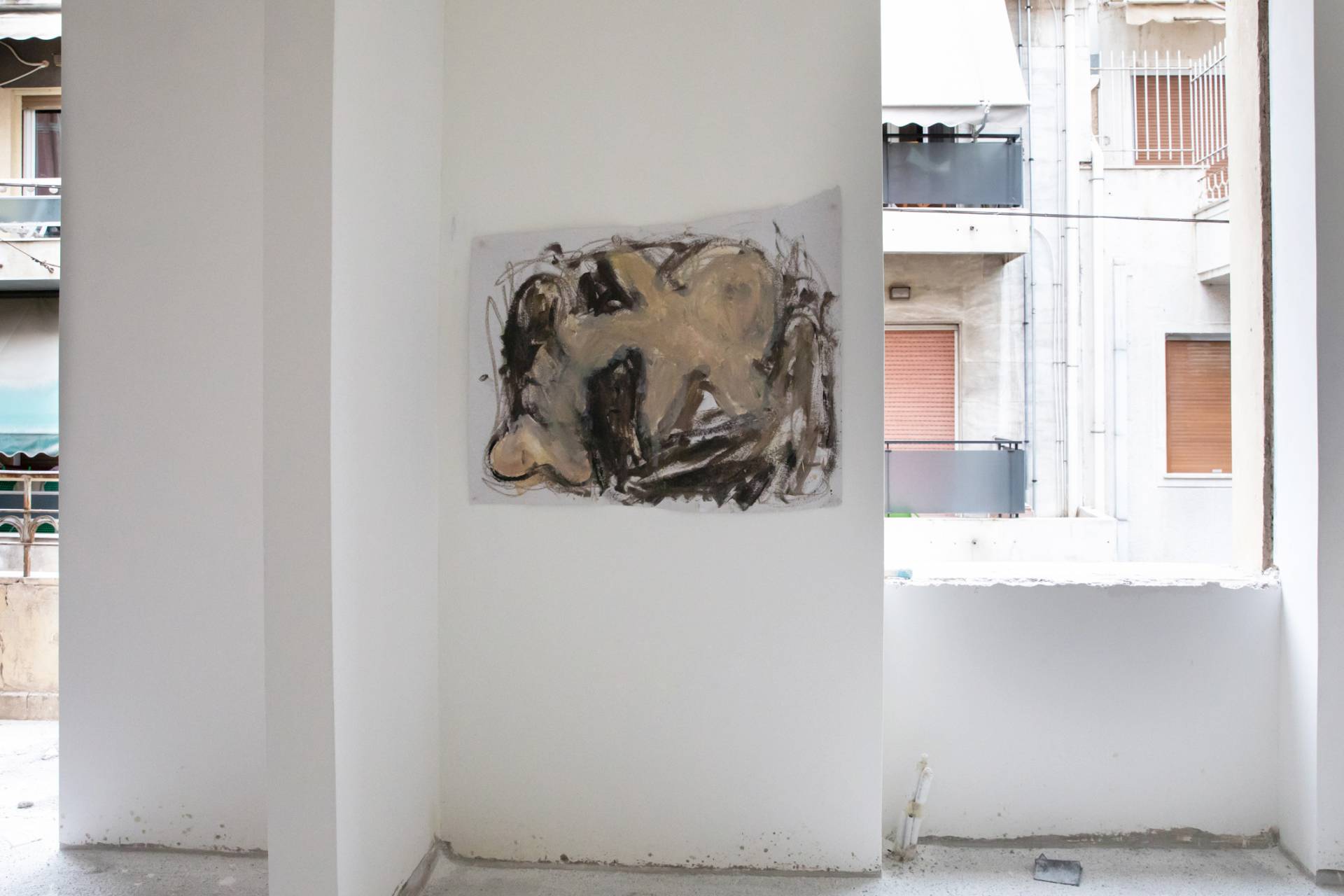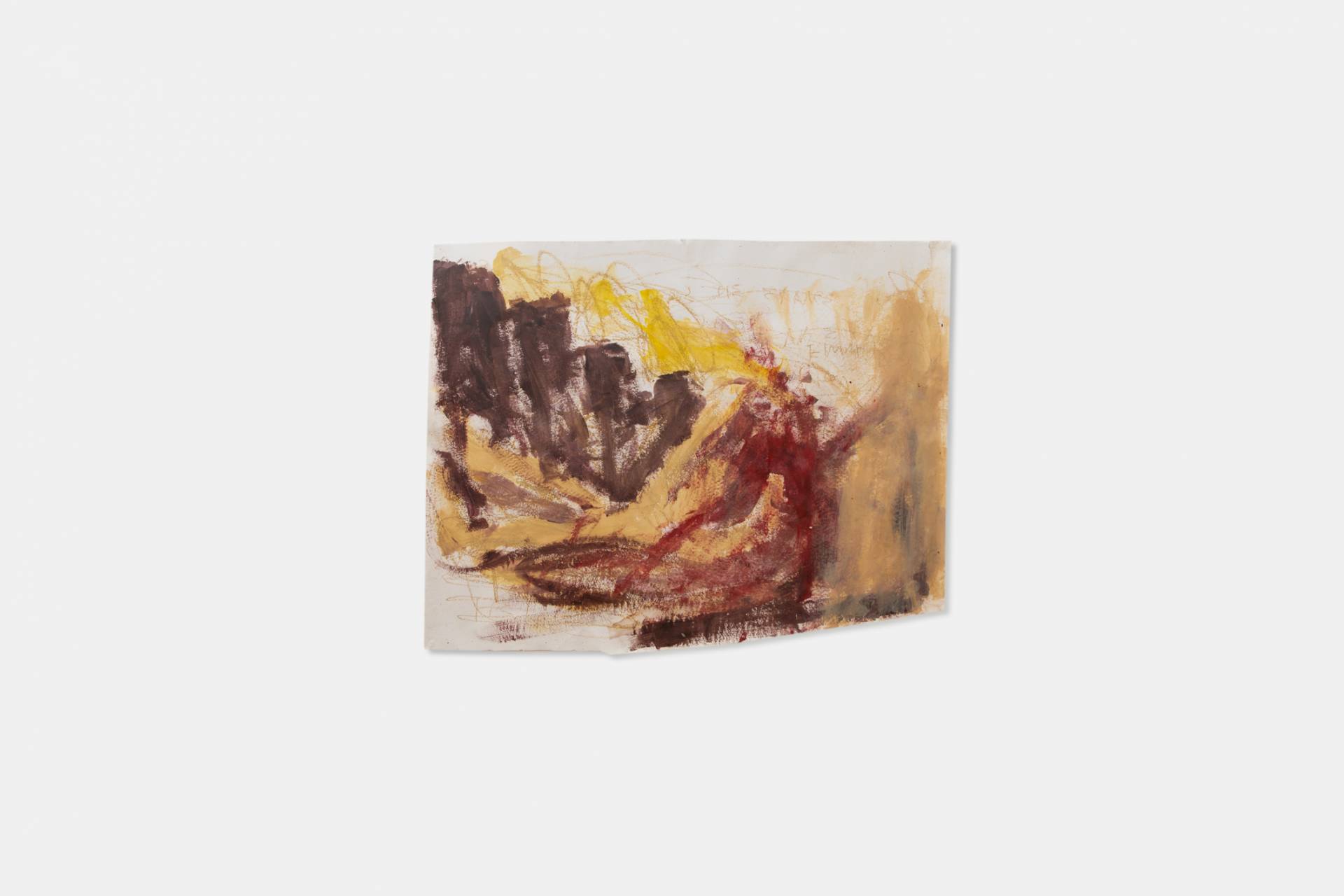 Work 2 / 2023 / Oil pastels and acrylics on paper / 99.5x79 cm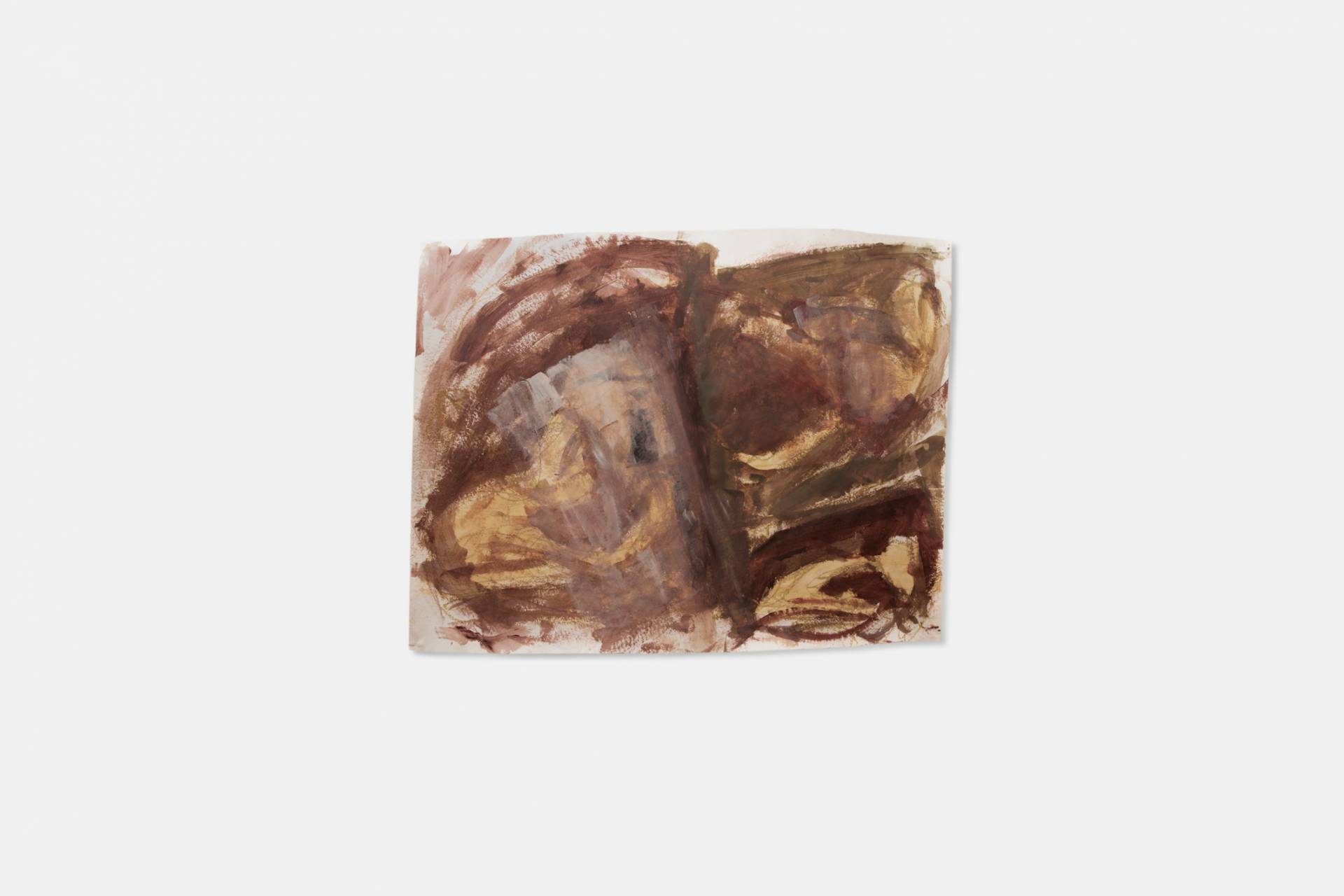 Work 3 / 2023 / Oil pastels and acrylics on paper / 99.5 x 75 cm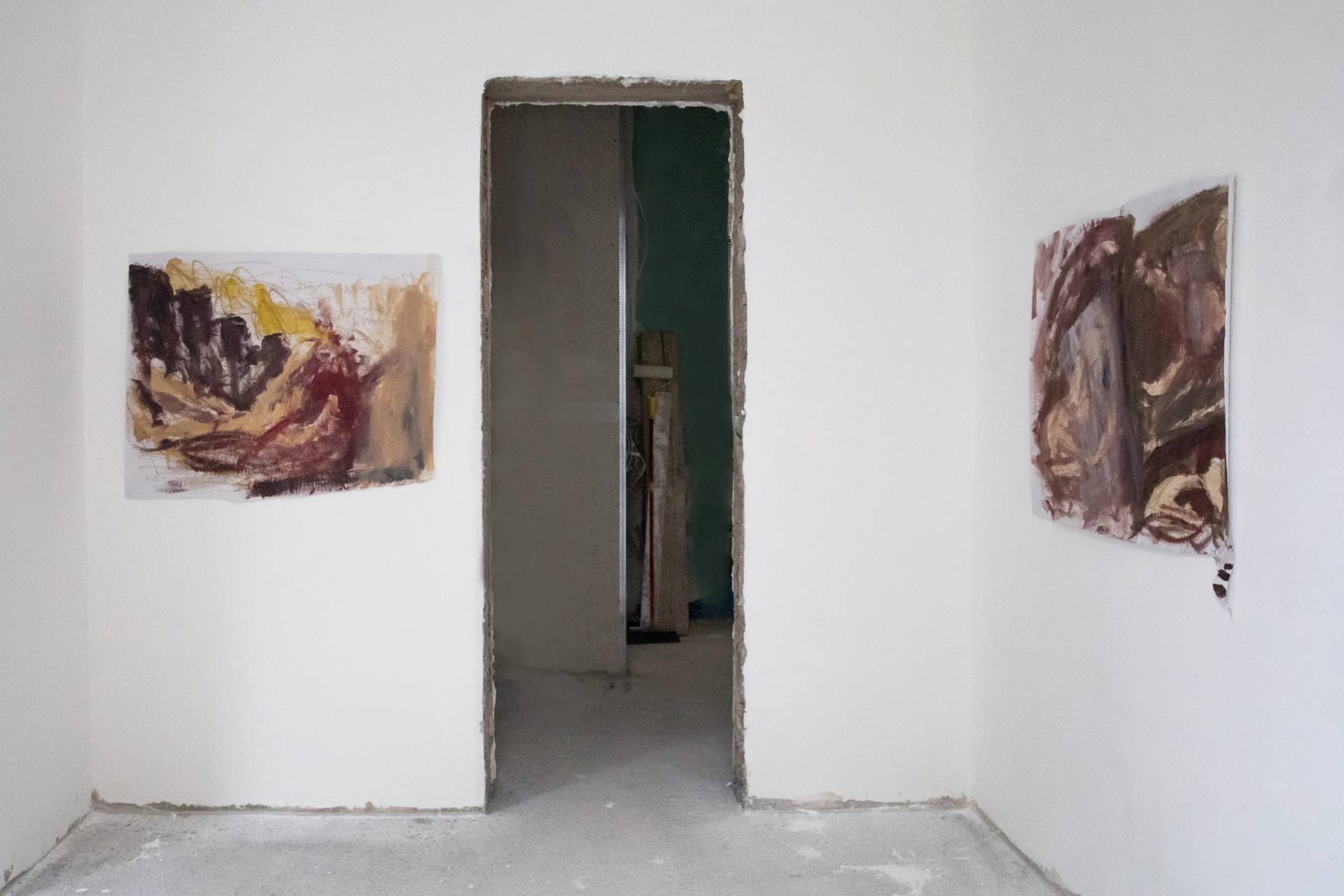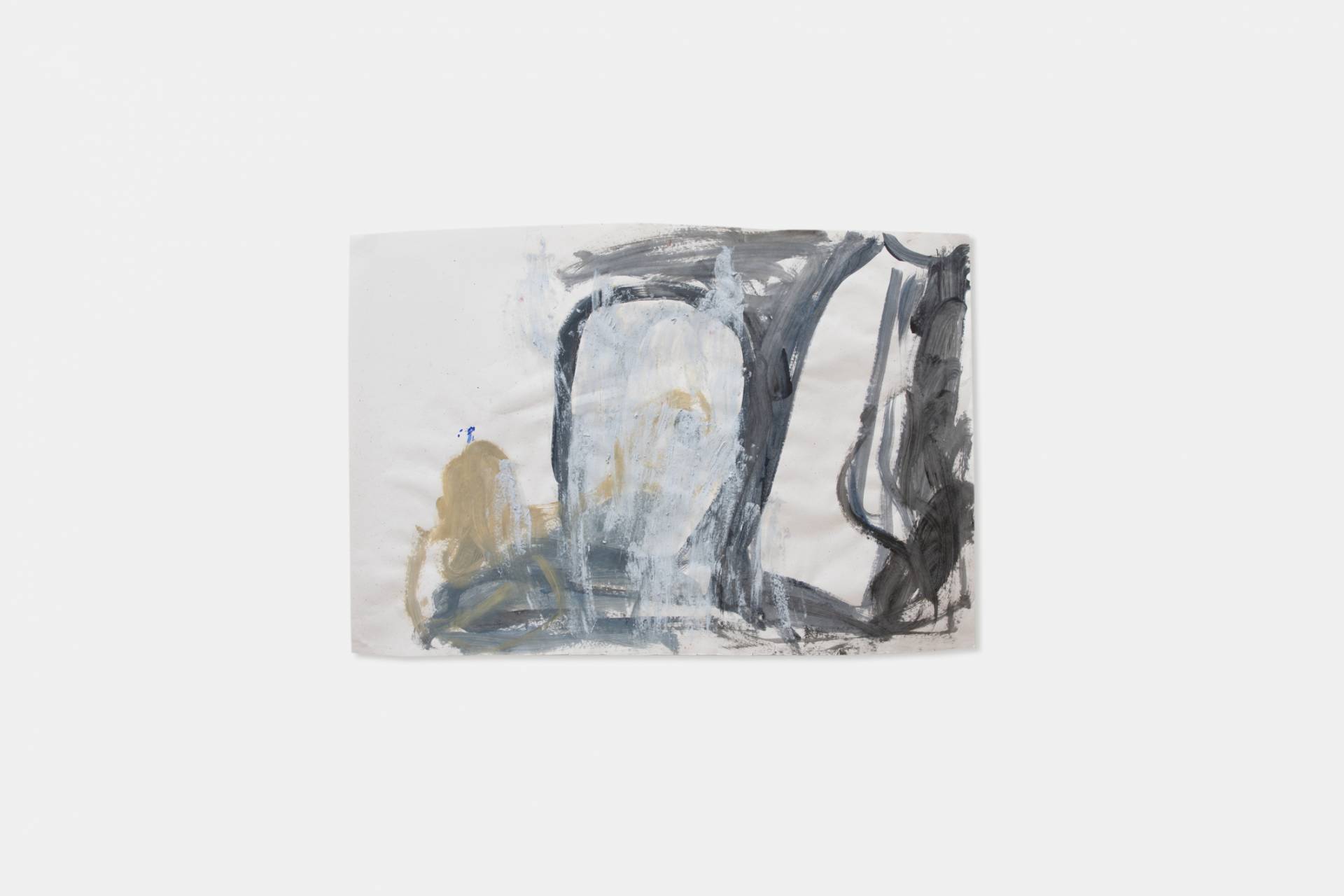 Work 4 / 2023 / Acrylics and oil paste on paper / 99.5 x 68 cm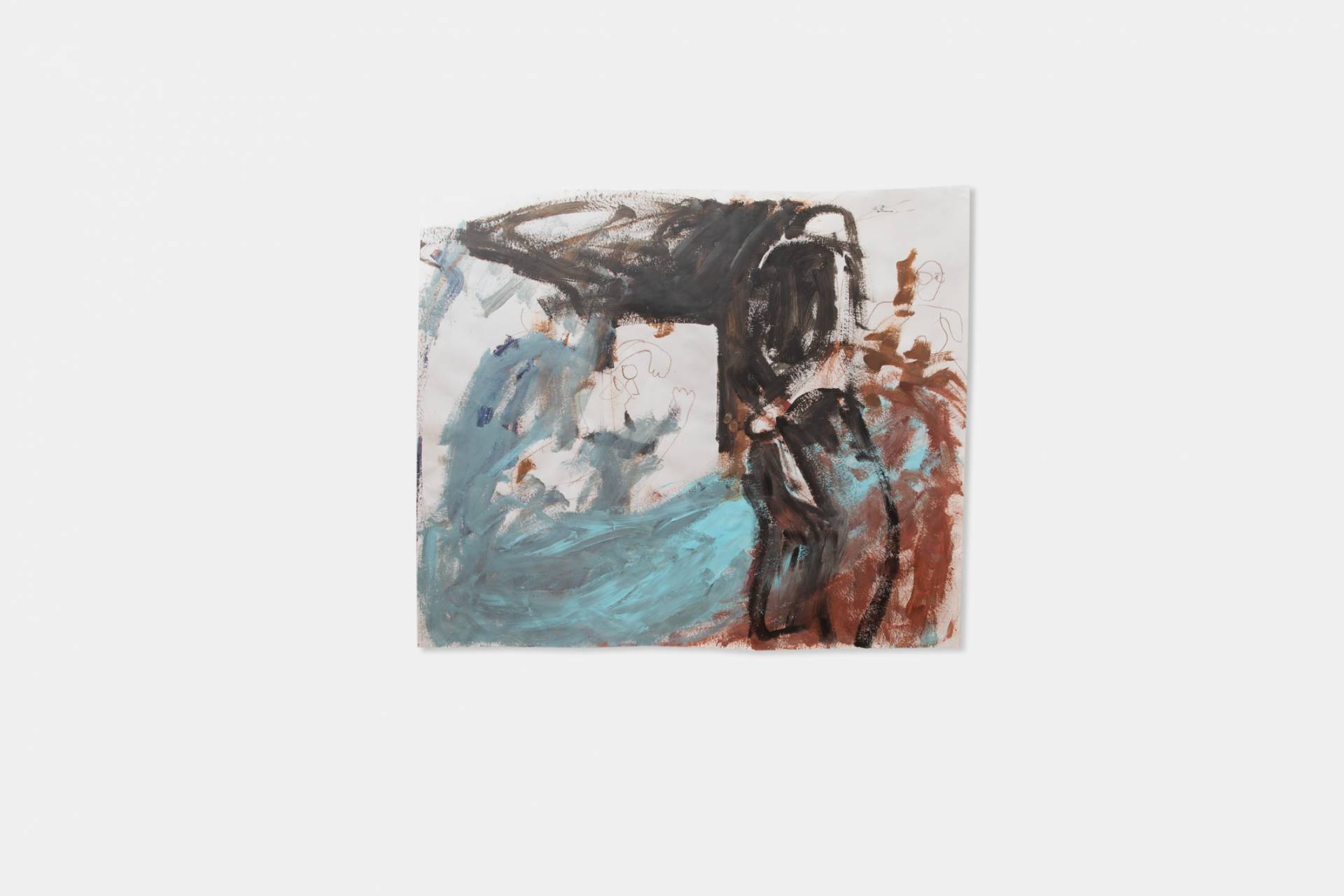 Work 5 / 2023 / Acrylics and oil pastels on paper / 99.5 x 86 cm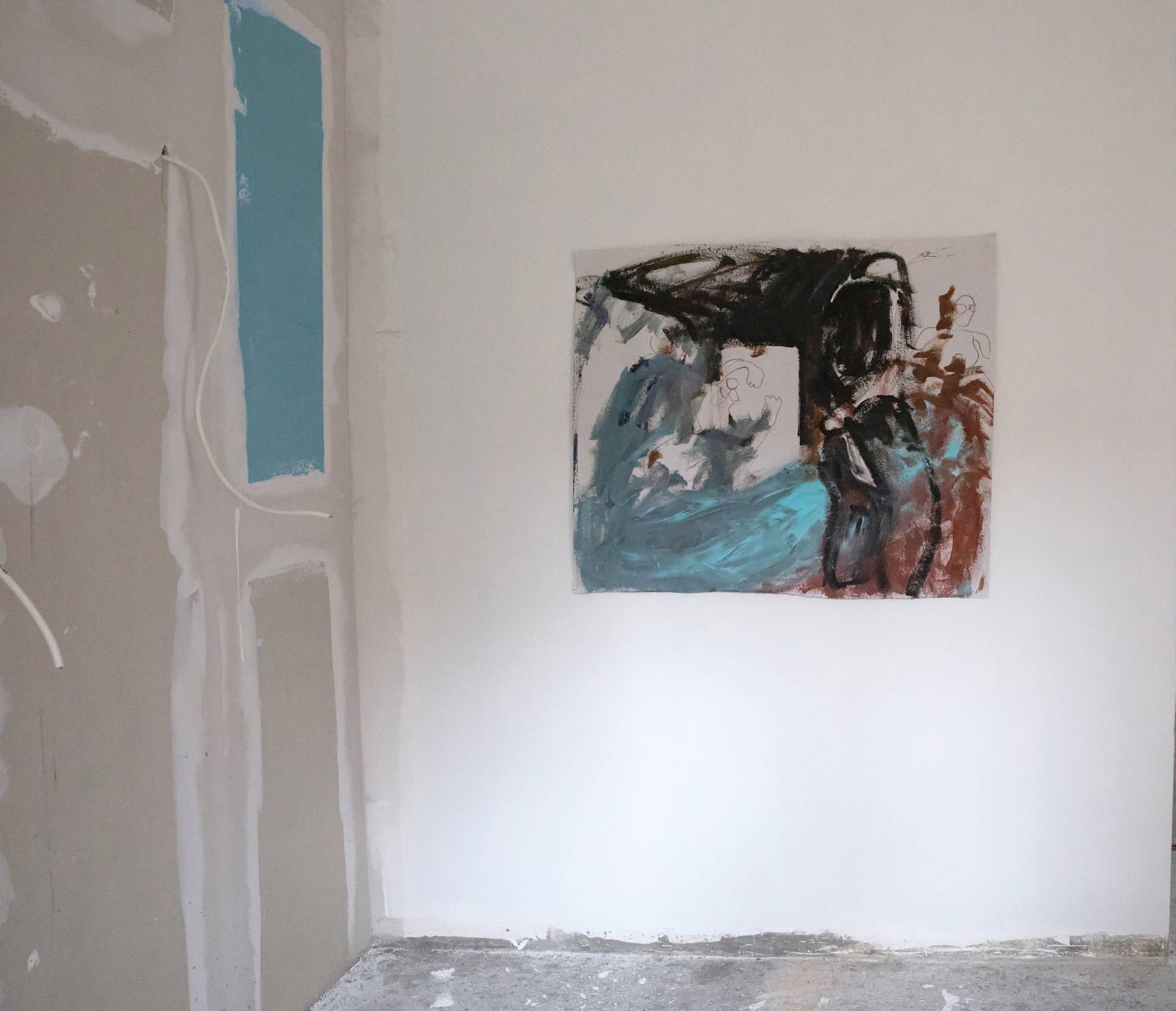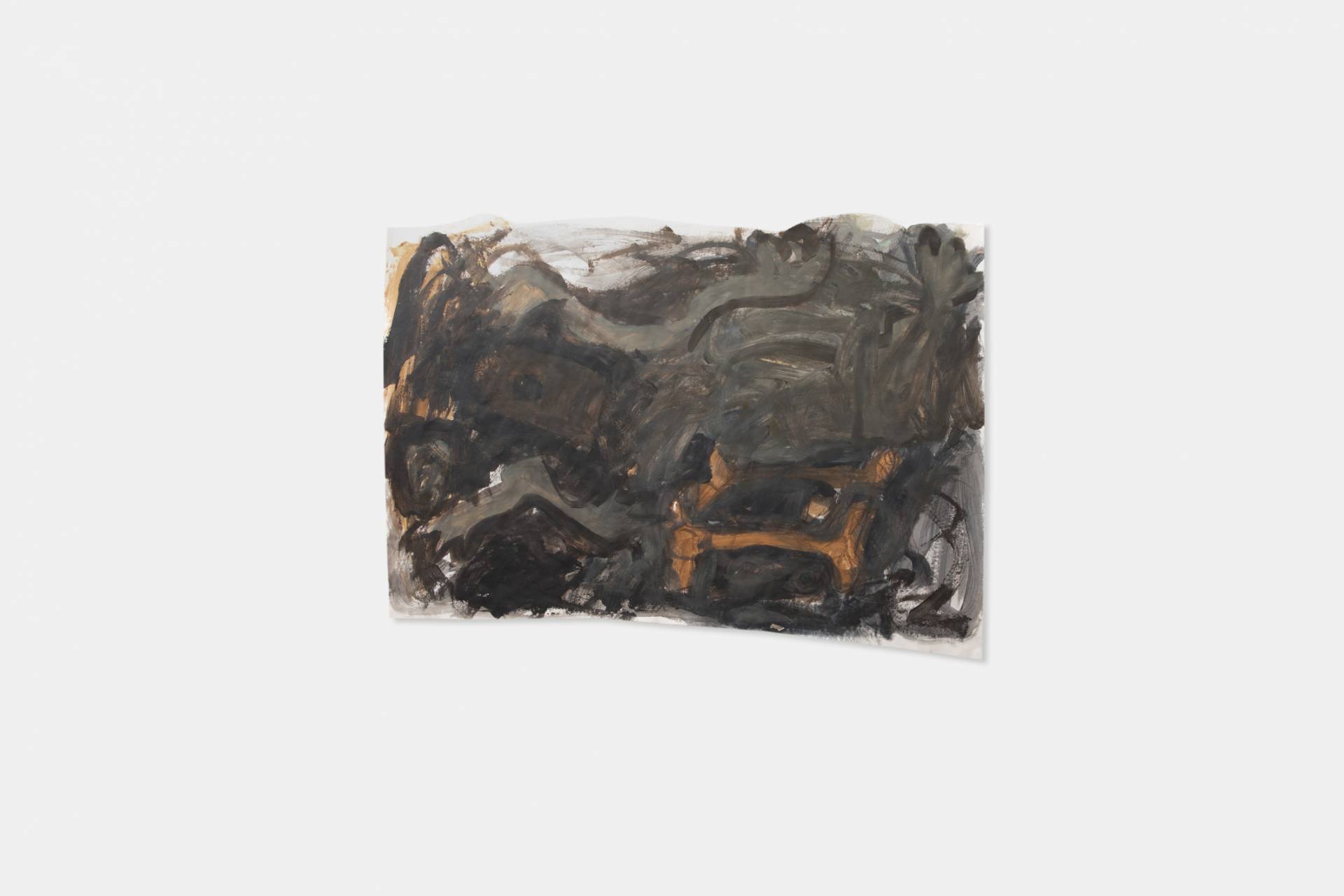 Work 6 / 2023 / Acrylics on paper / 99.5 x 67.5 cm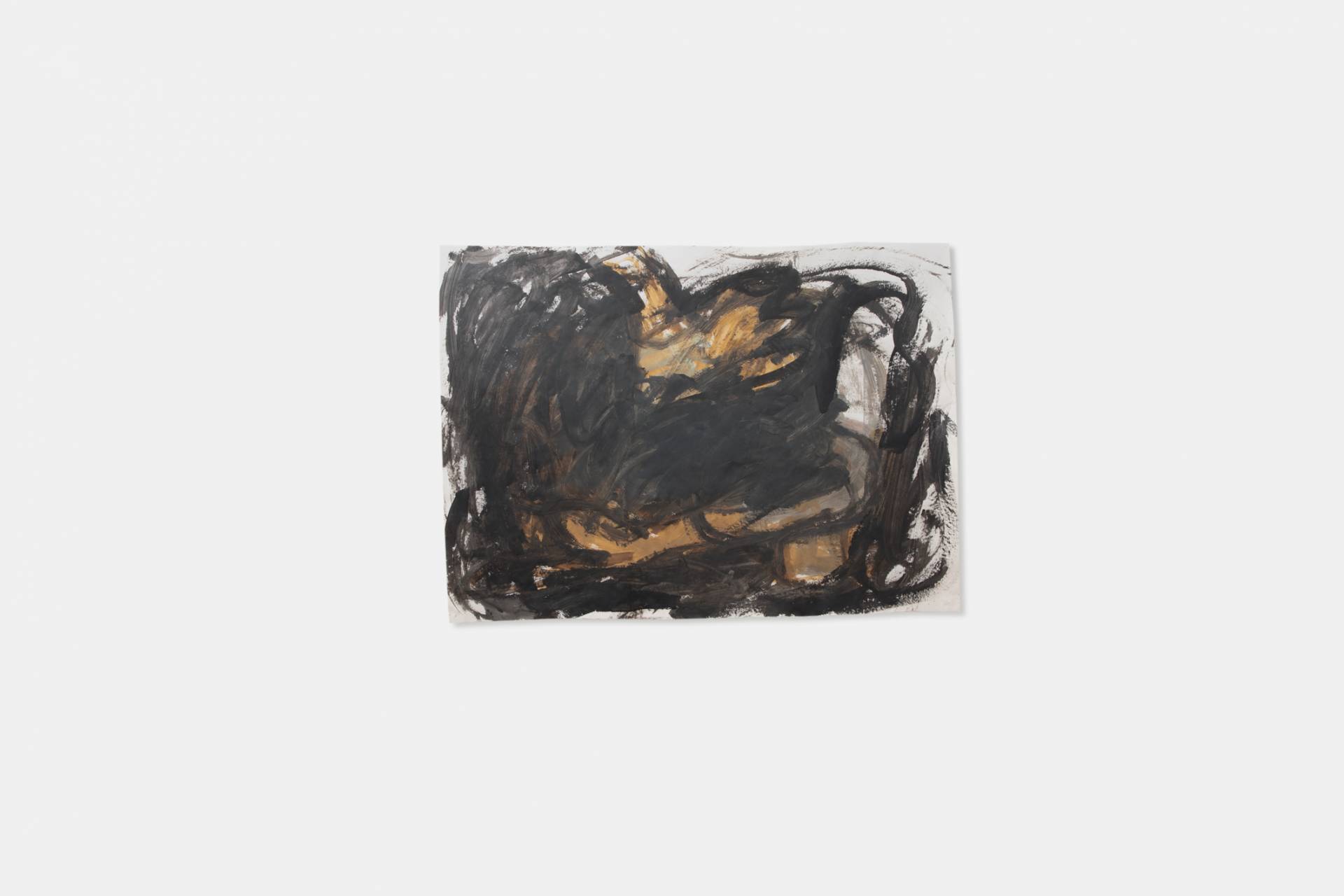 Work 7 / 2023 / Acrylics on paper / 99.5 x 75 cm

Work 8/ 2023 / Acrylics on paper / 99.5 x 72 cm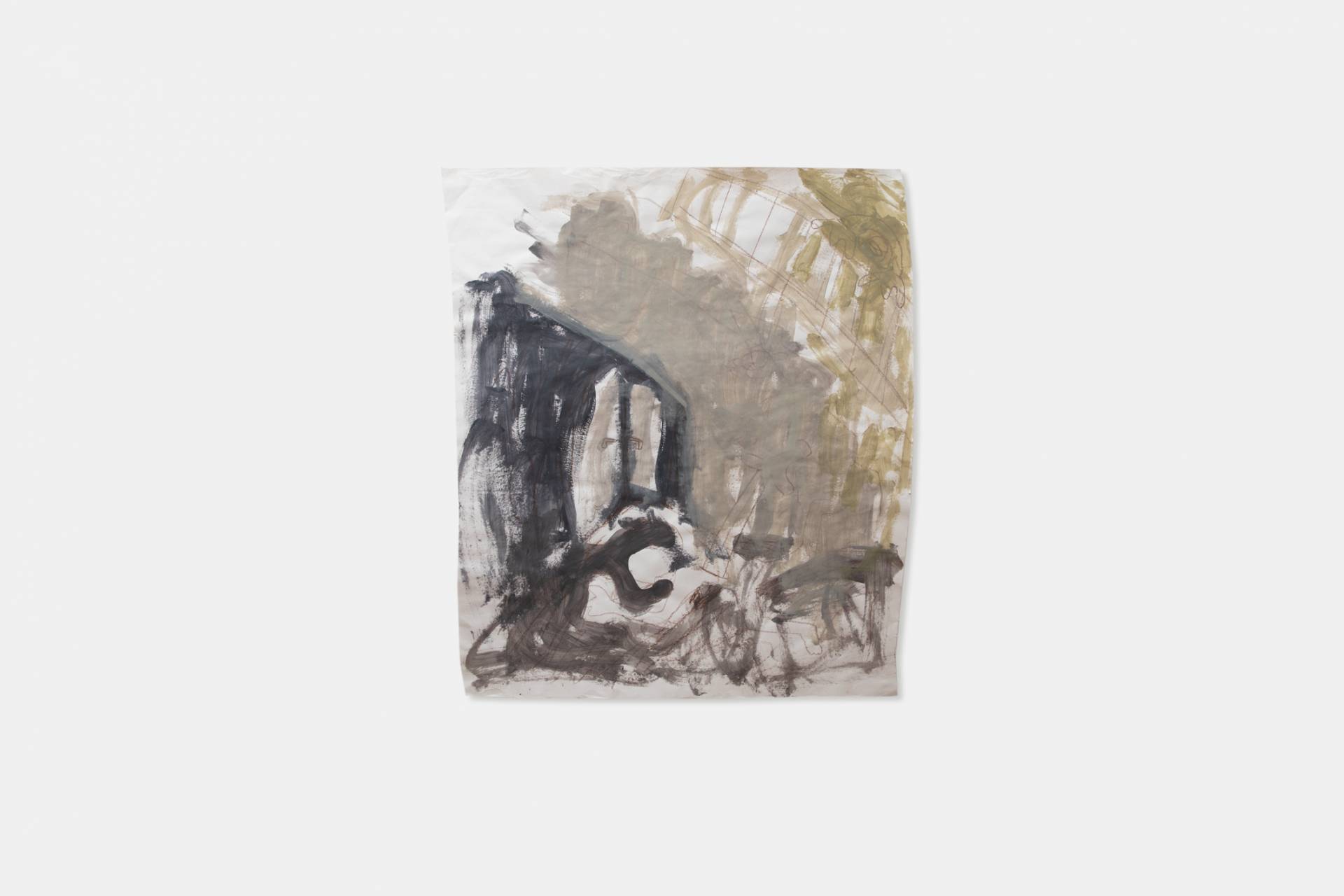 Work 9 / 2023 / Acrylics and oil pastels on paper / 87 x 99 cm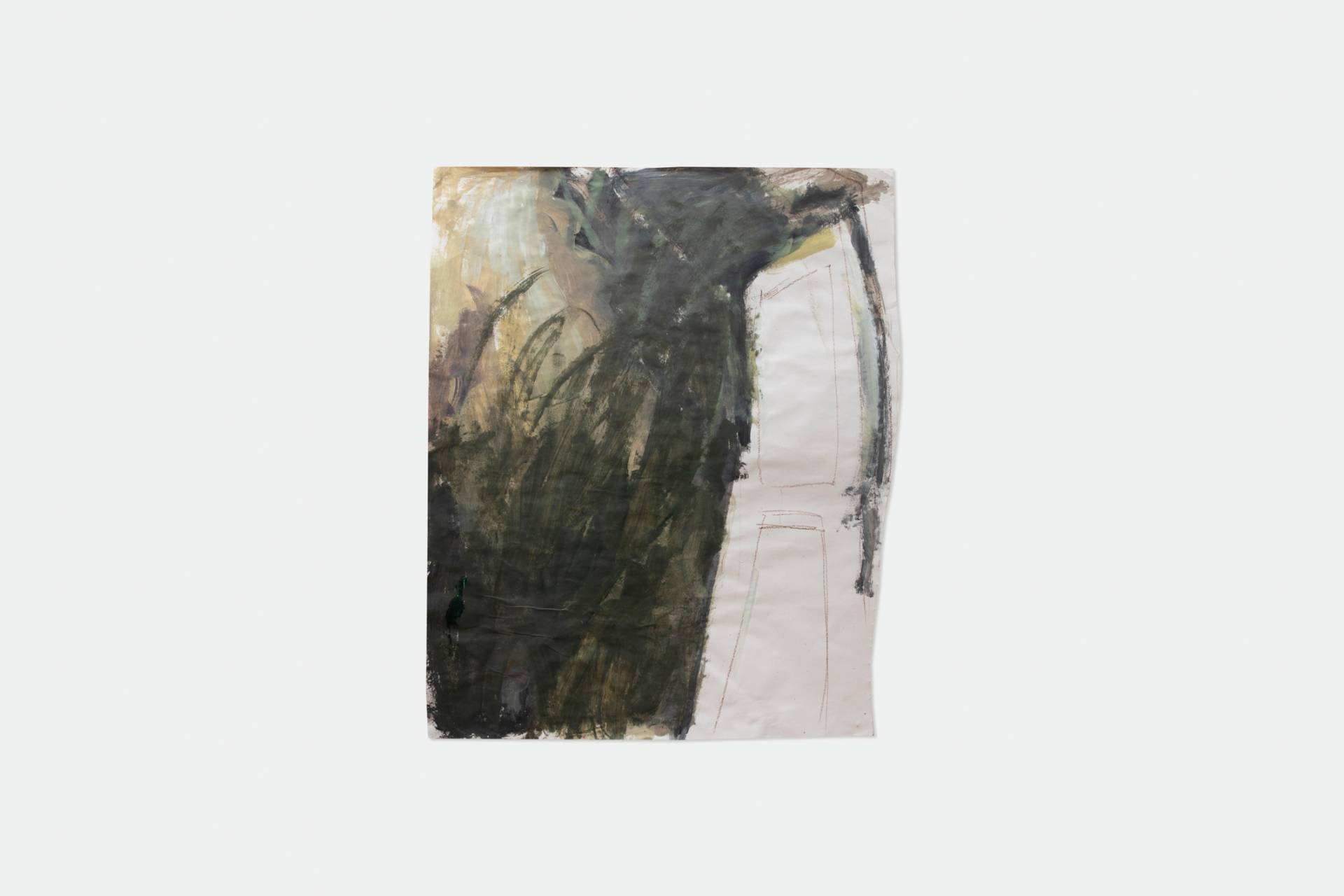 Work 10 / 2023 / Acrylics and oil pastels on paper / 82 x 99.5 cm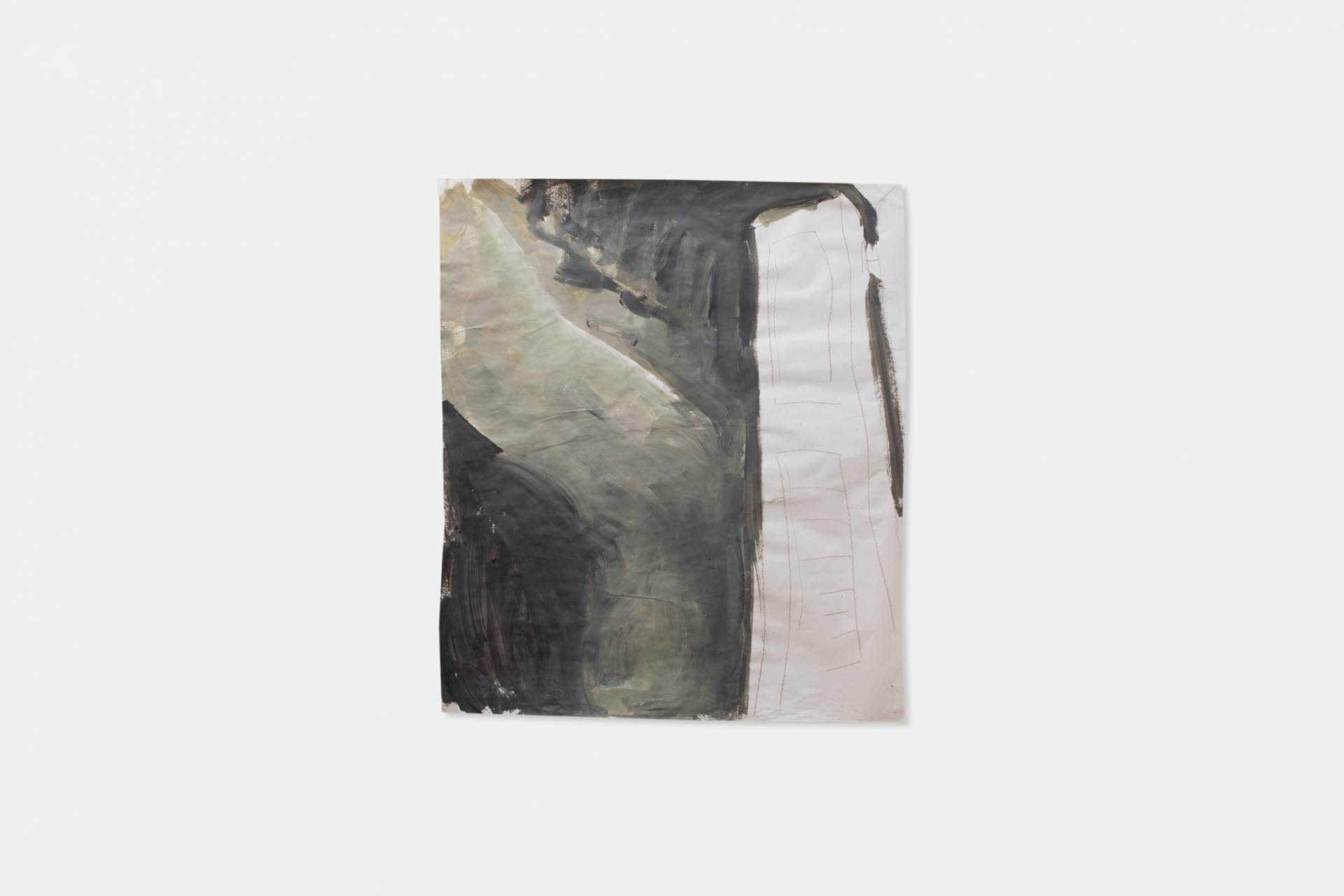 Work 11 / 2023 / Acrylics and oil pastels on paper / 85.5x99.5 cm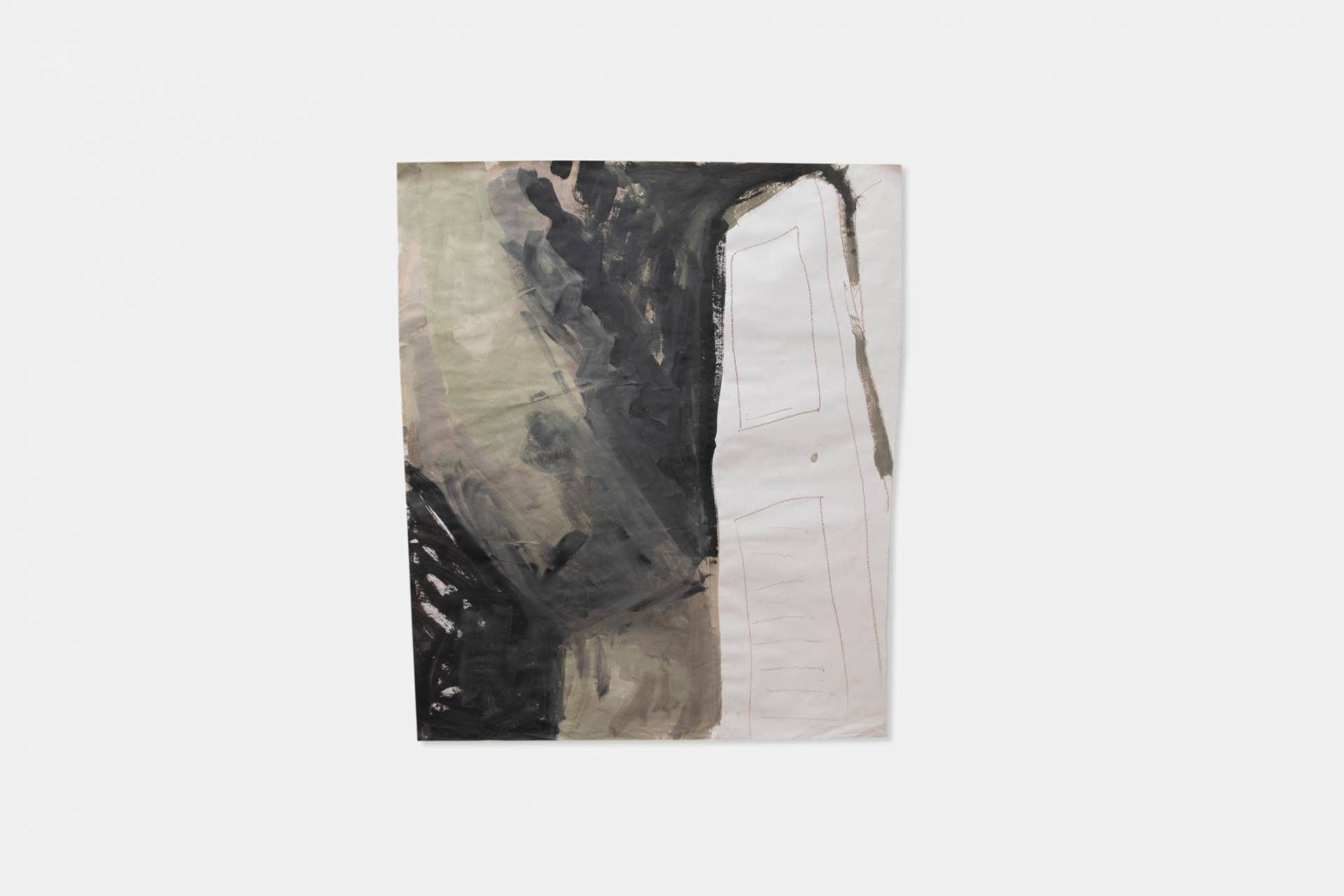 Work 12 / 2023 / Acrylics and oil pastels on paper / 88x99.5 cm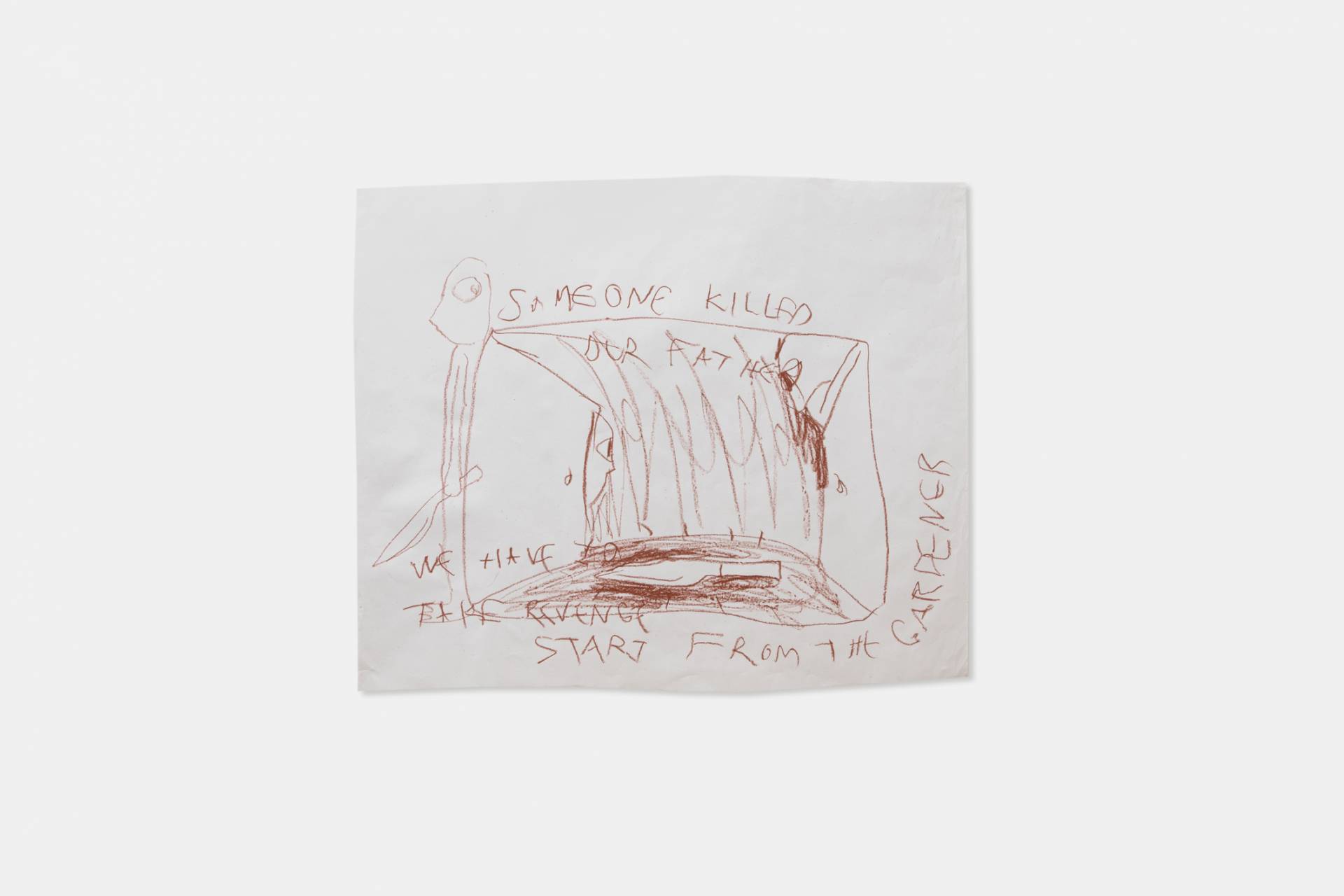 Work 13 / 2023 / Oil pastel on paper / 99.5 x 85 cm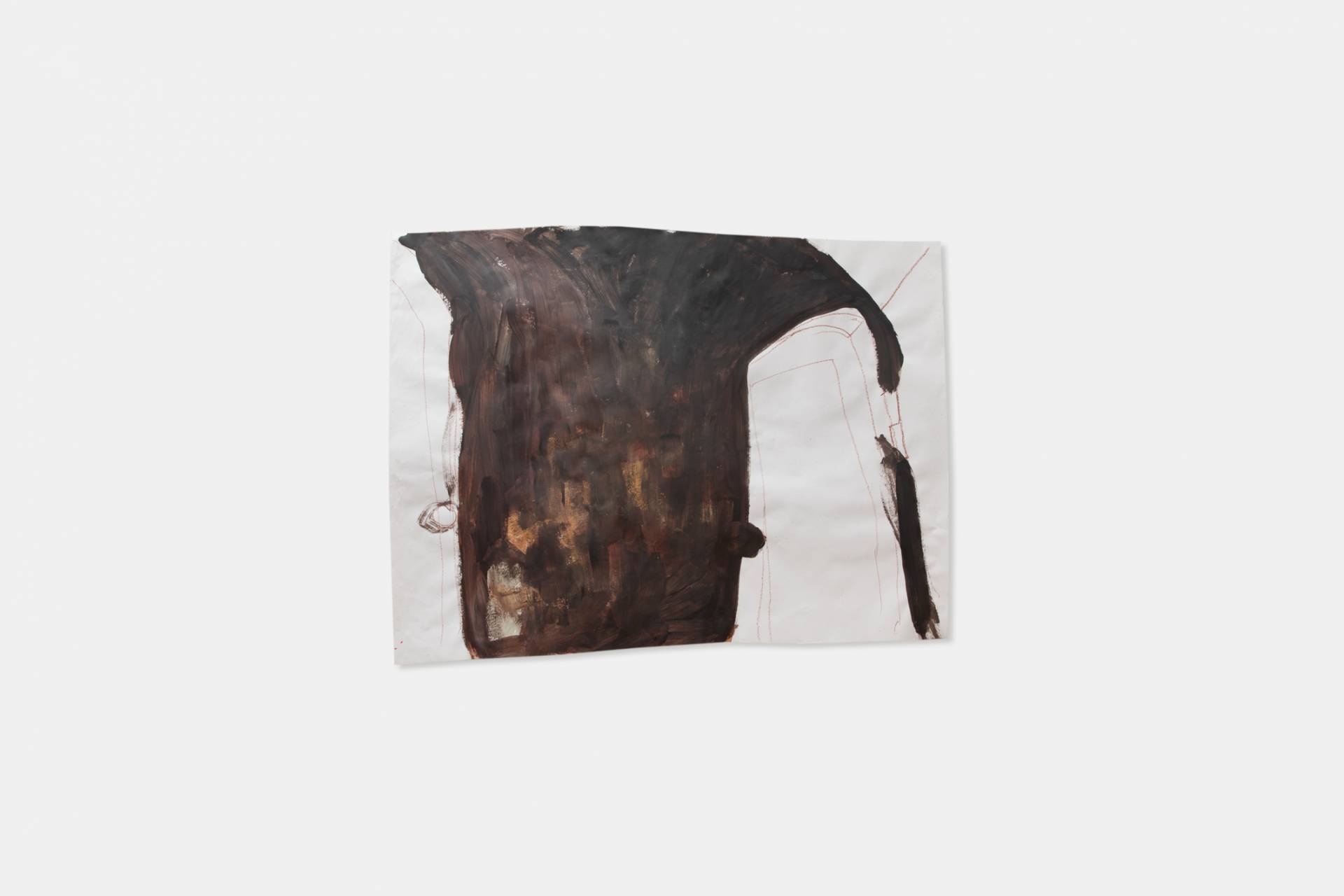 Work 14 / 2023 / Acrylics and oil pastels on paper / 99.5 x 77 cm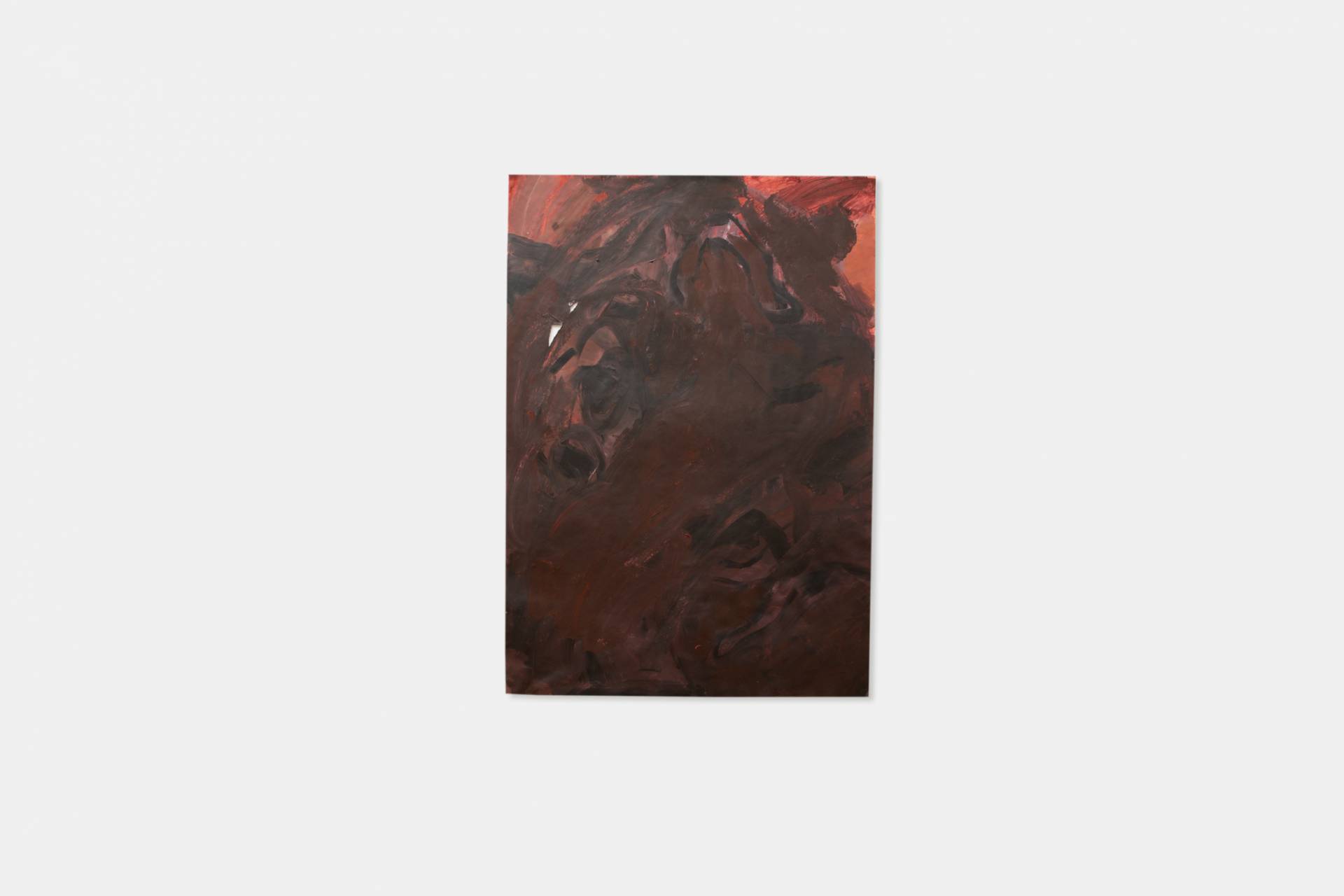 Work 15 / 2023 / Acrylics on paper / 70 x 99 cm

Work 16 / 2023 / Acrylics on paper / 99 x 70 cm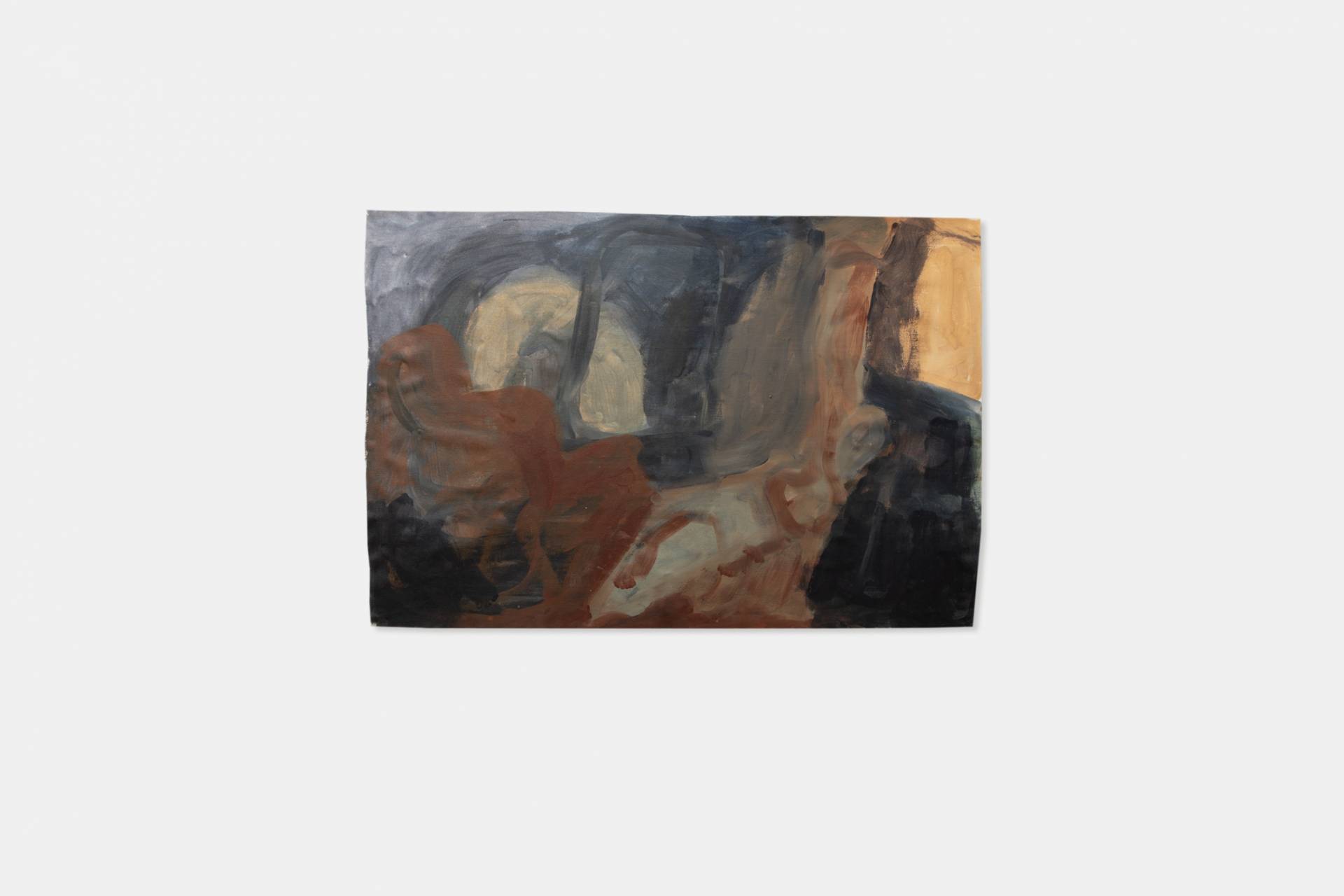 Work 17 / 2023 / Acrylics on canvas / 100 x 69 cm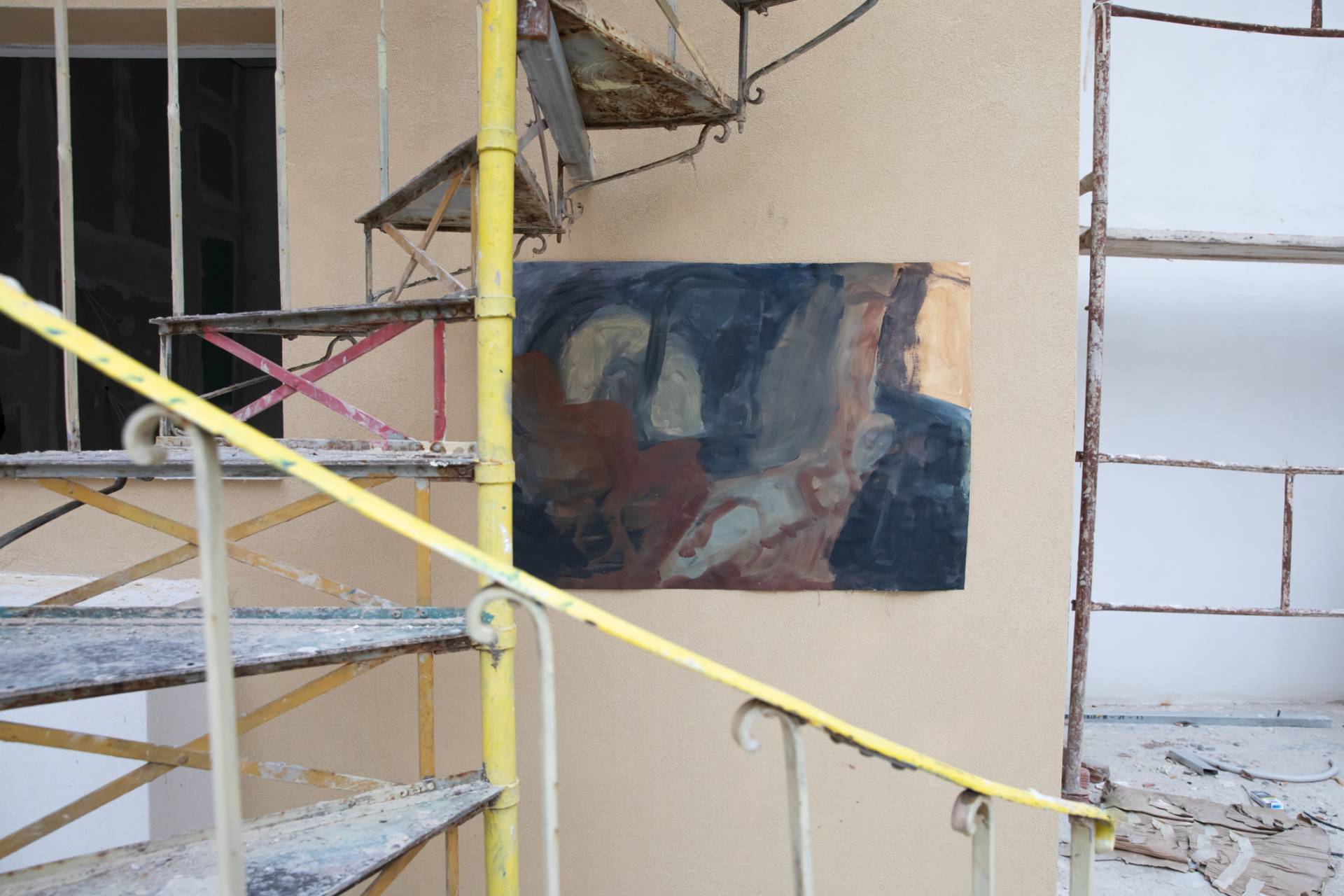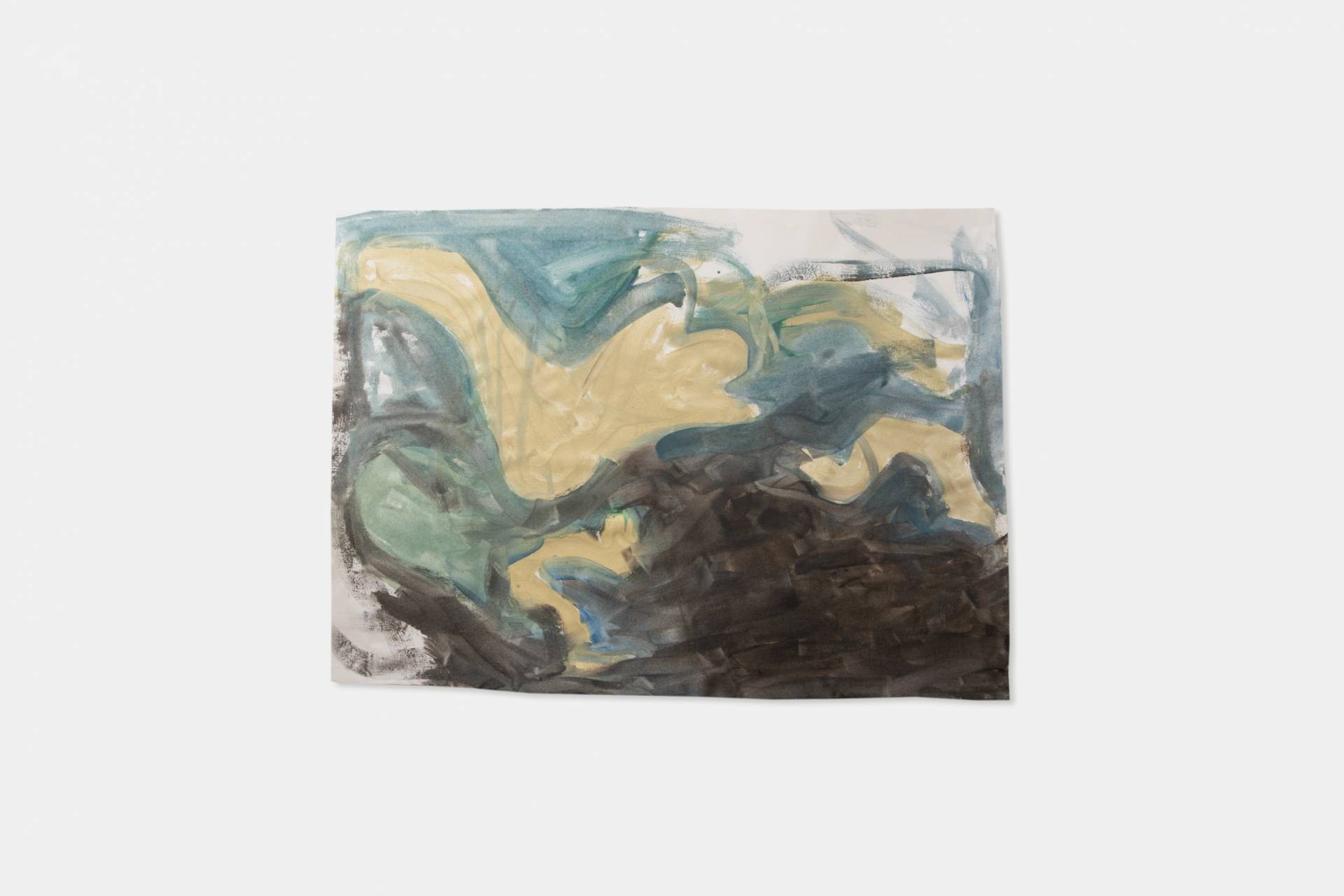 Work 18 / 2023 / Acrylics on canvas / 98.5 x 72 cm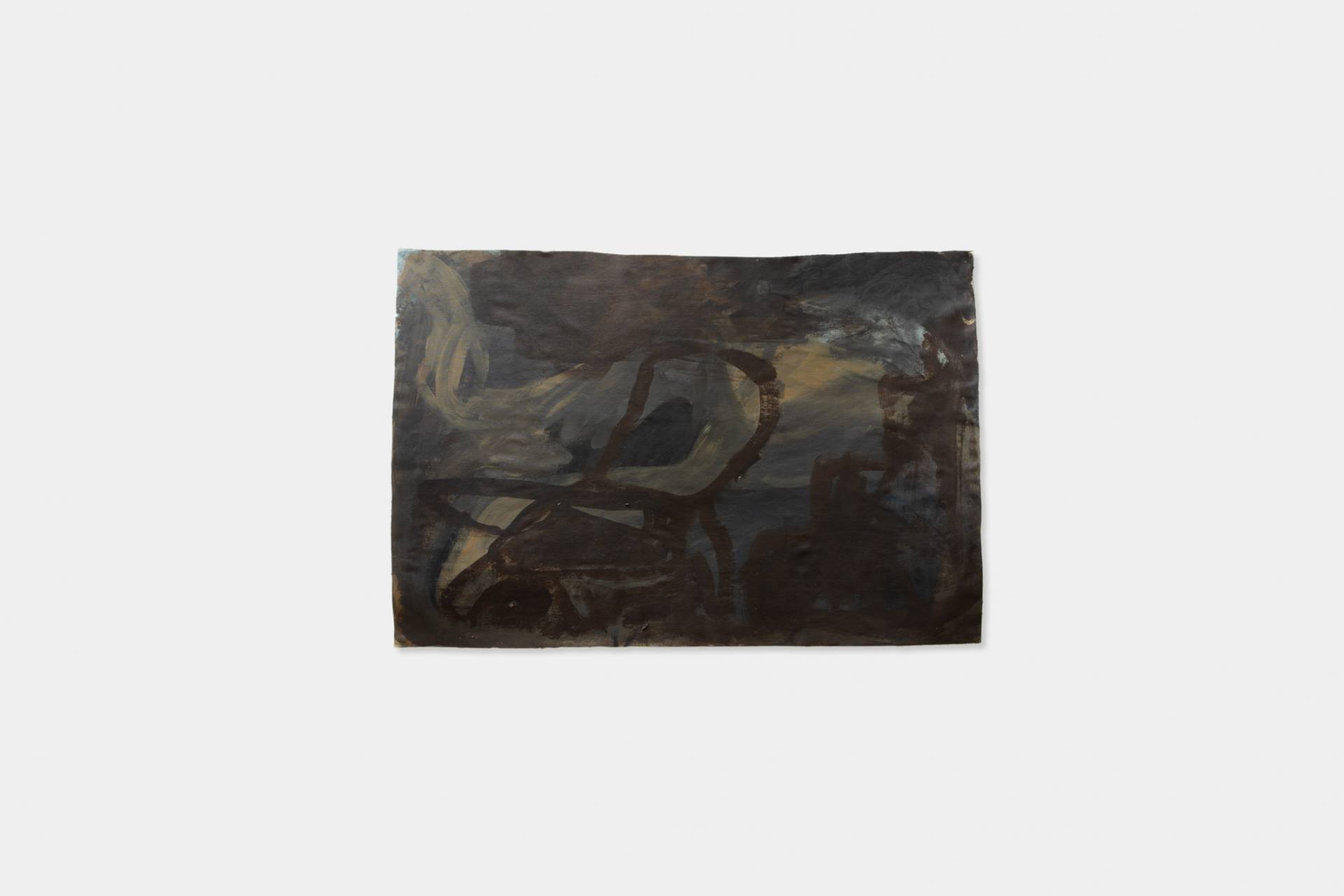 Work 19 / 2023 / Acrylics on canvas / 100 x 68 cm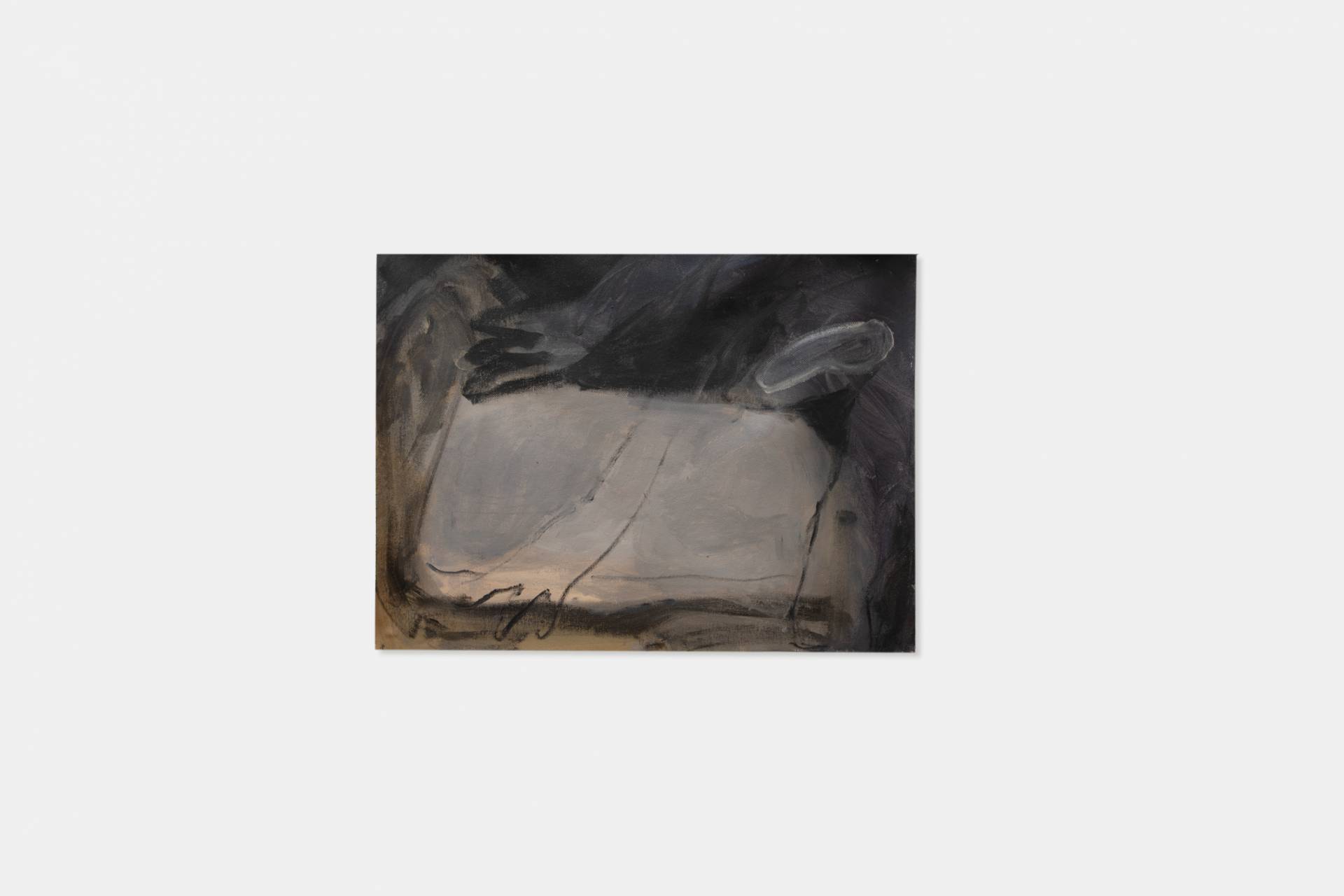 Work 20 / 2023 / Acrylics on canvas / 73 x 56 cm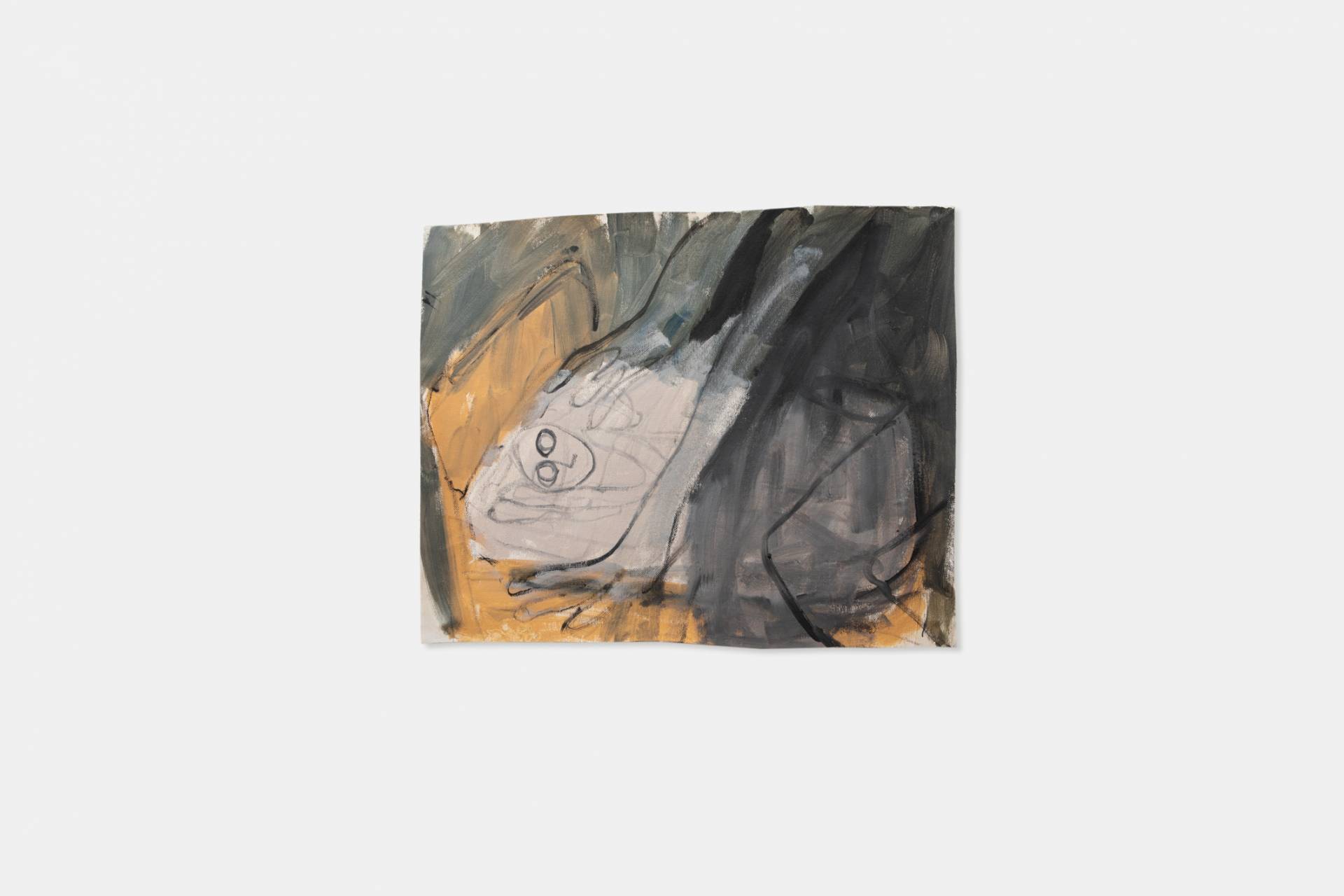 Work 21 / 2023 / Acrylics on canvas / 74 x 56 cm

Mixed technique on canvas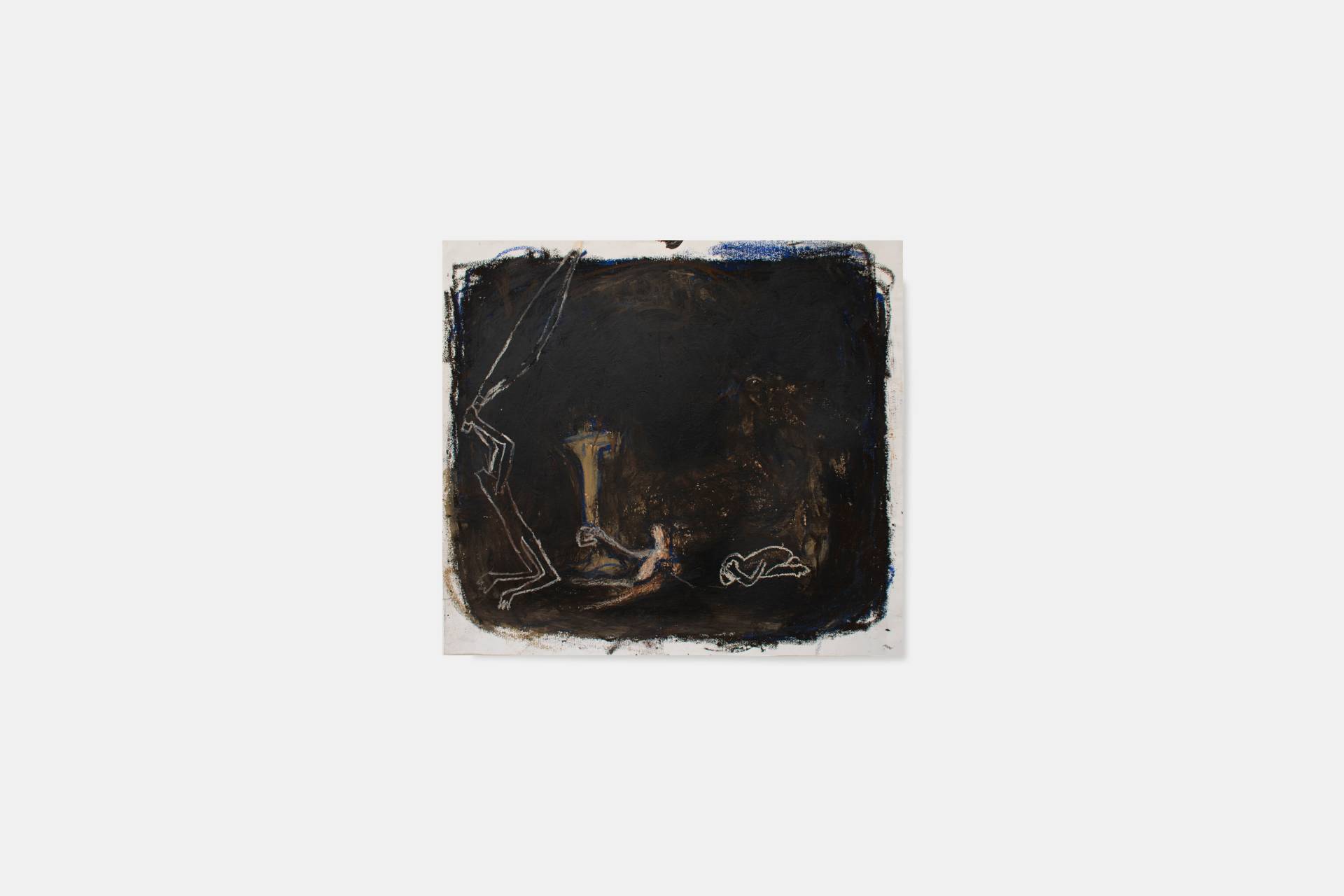 Work 22 / 2023 / Oil paste, oil pastels, soft pastels and acrylics on canvas / 51 x 40 cm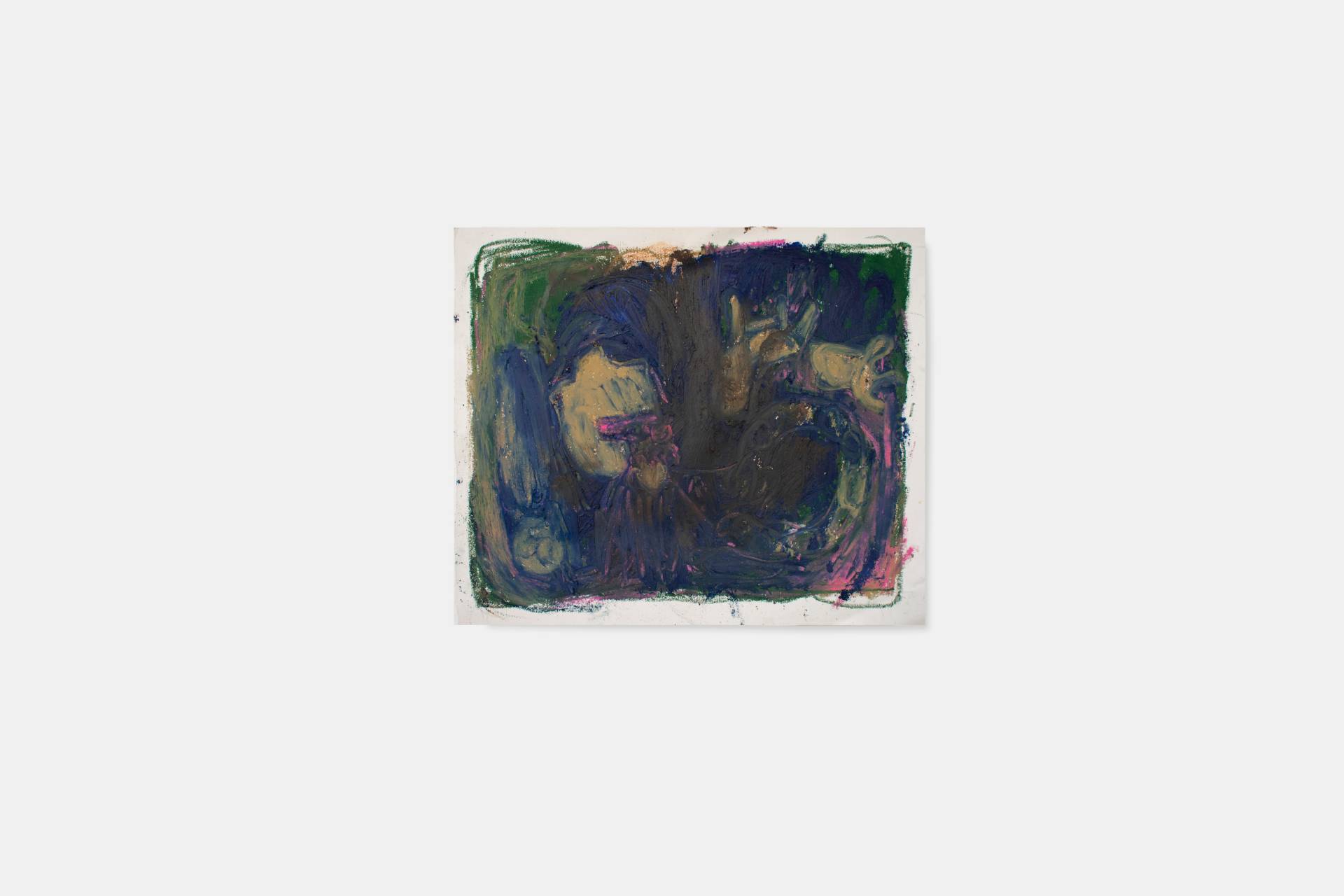 Work 23 / 2023 / Oil paste, oil pastels, soft pastels and acrylics on canvas / 51 x 40 cm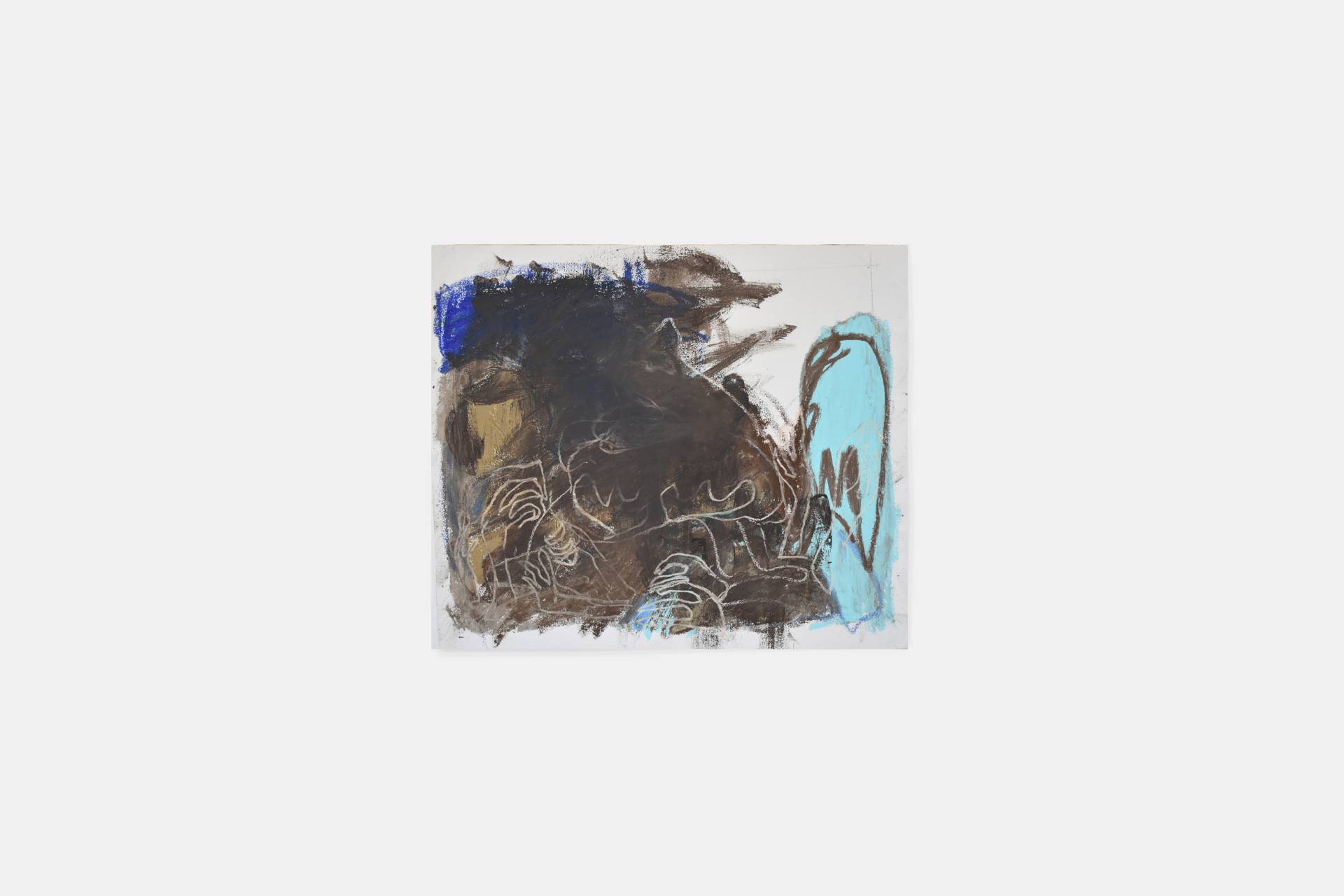 Work 24 / 2023 / Oil pastels, soft pastels and acrylics on canvas / 51 x 40 cm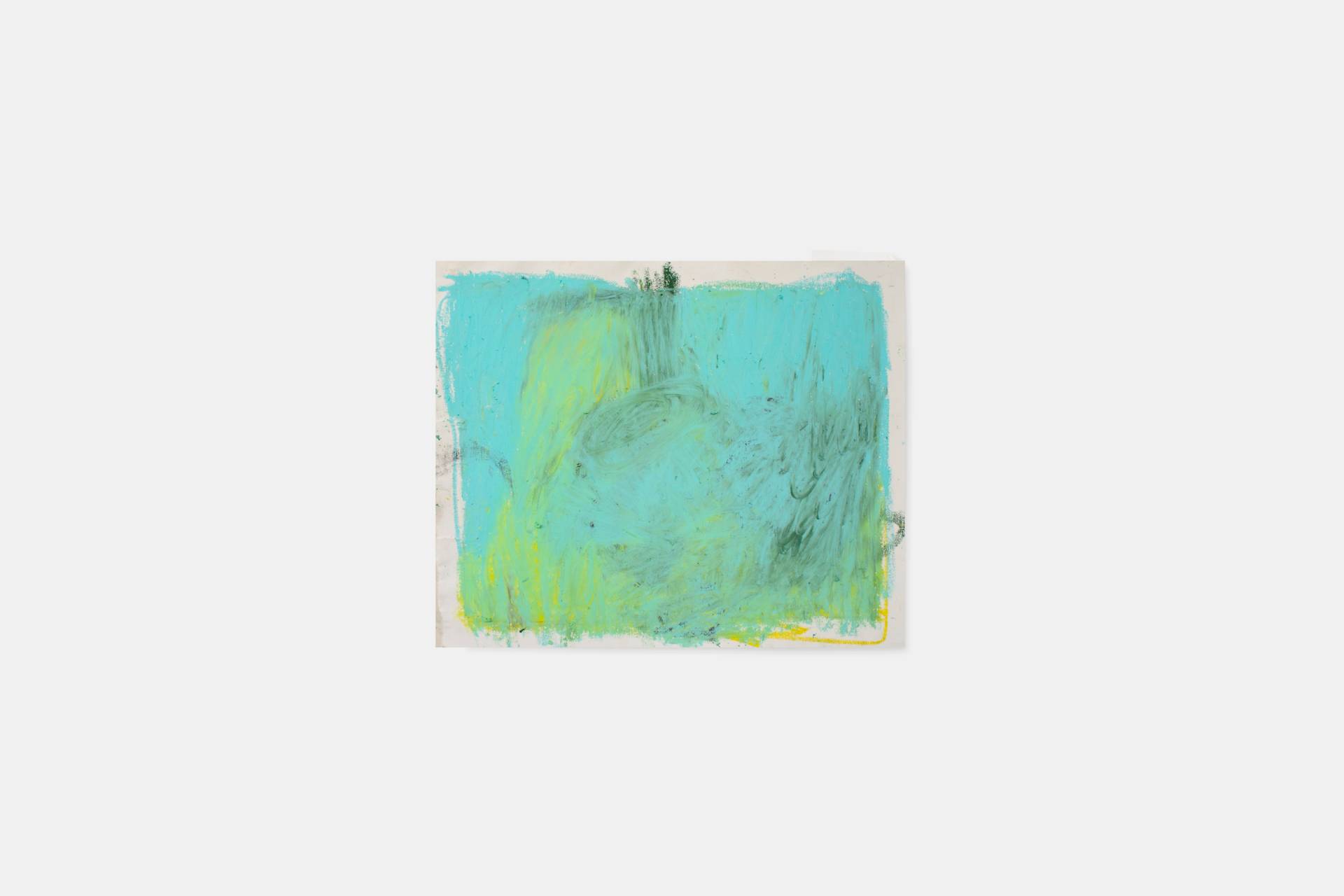 Work 25 / 2023 / Oil pastels on canvas / 51 x 40 cm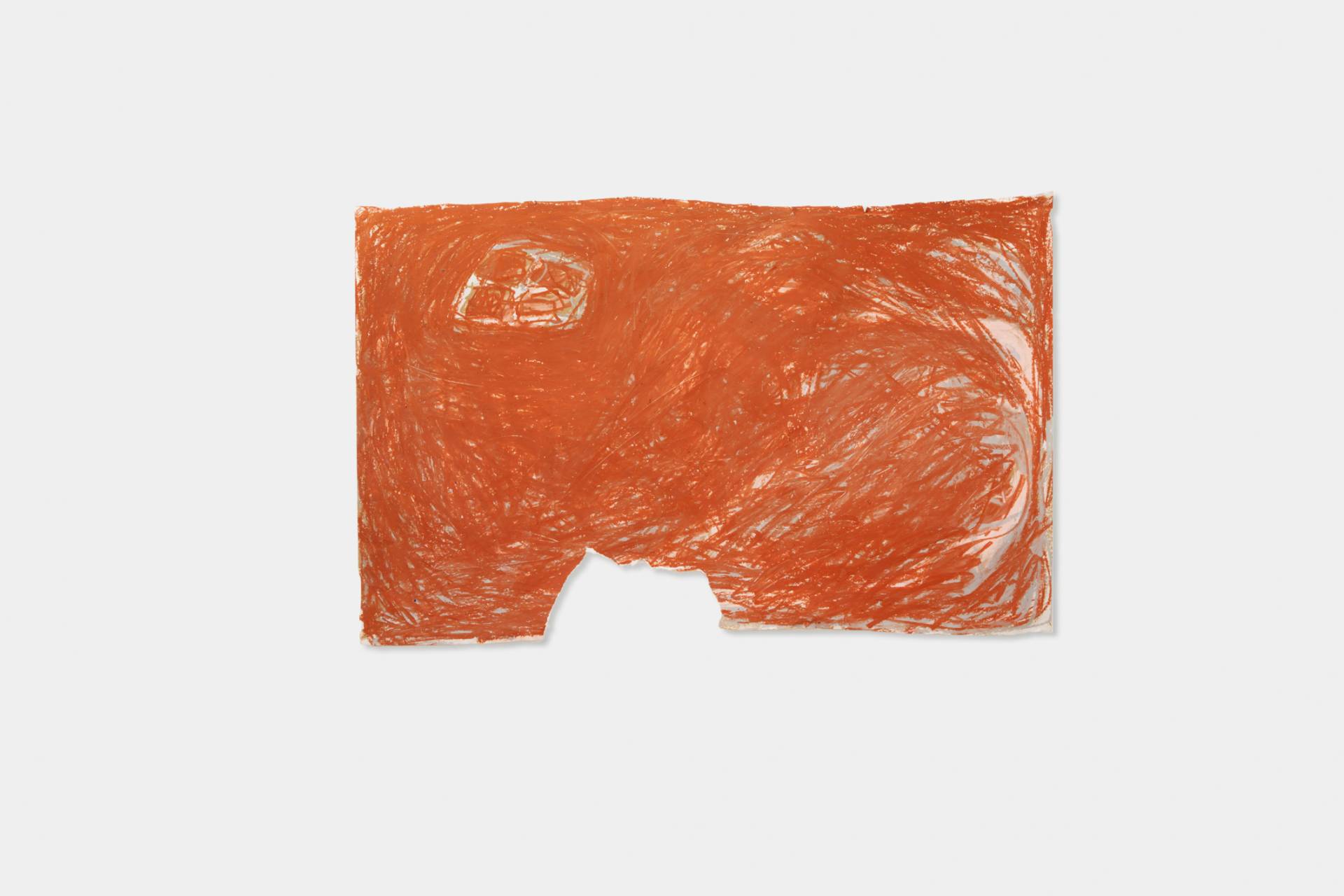 Work 26 / 2023 / Oil pastels on paper / 99.5 x 63.5 cm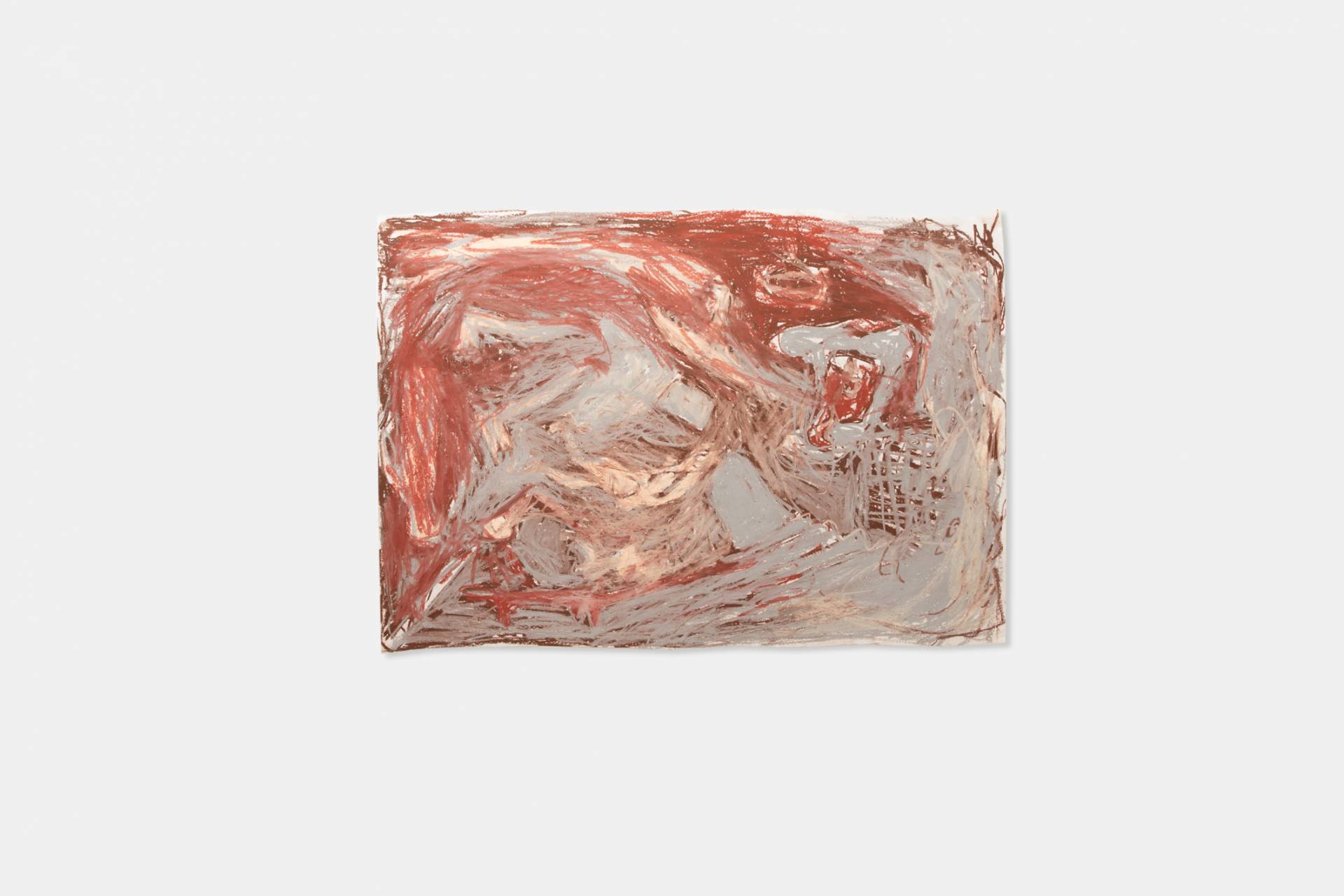 Work 27 / 2023 / Oil pastels on paper / 99.5 x 69.5 cm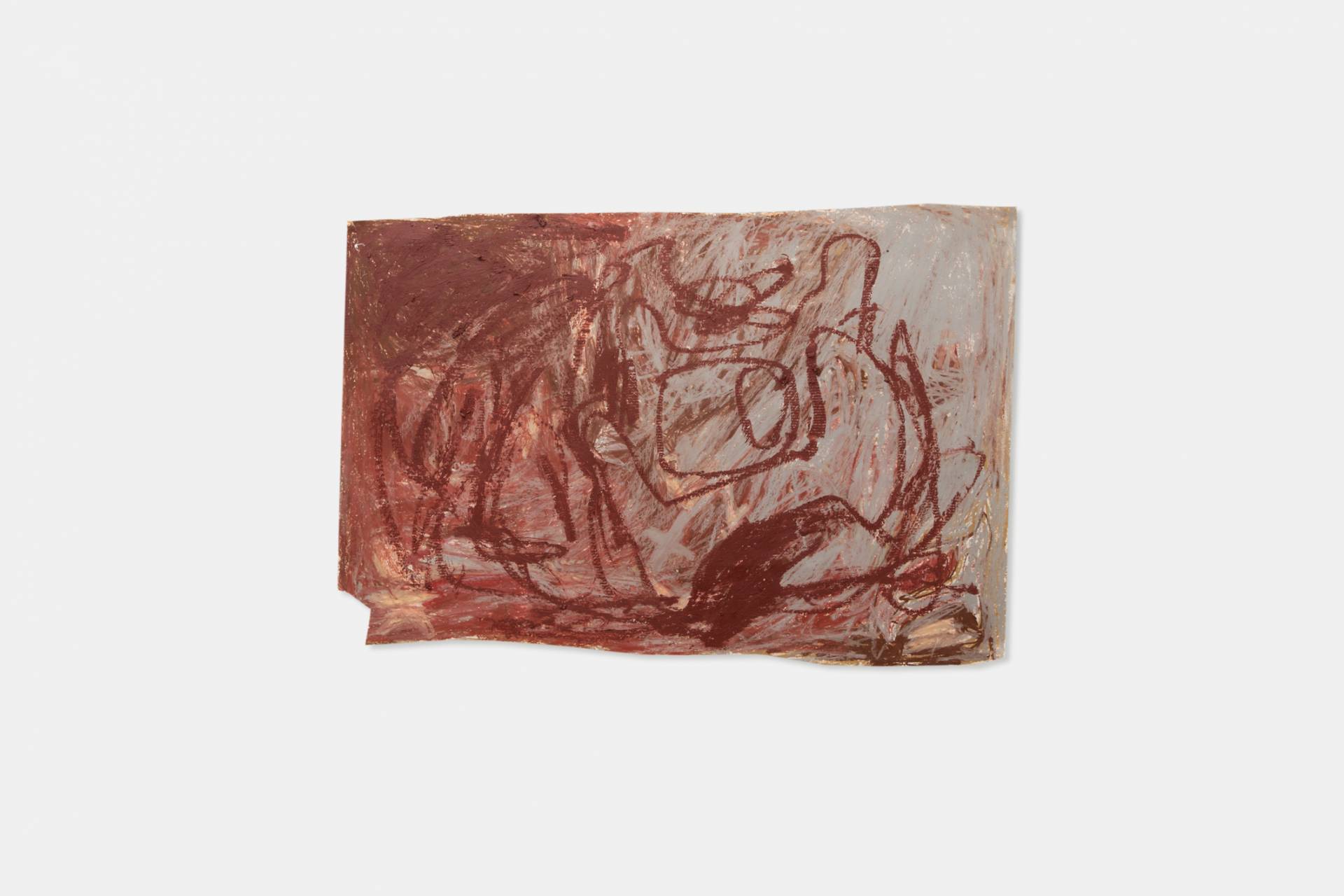 Work 28 / 2023 / Oil pastels and paste on paper / 99.5 x 69 cm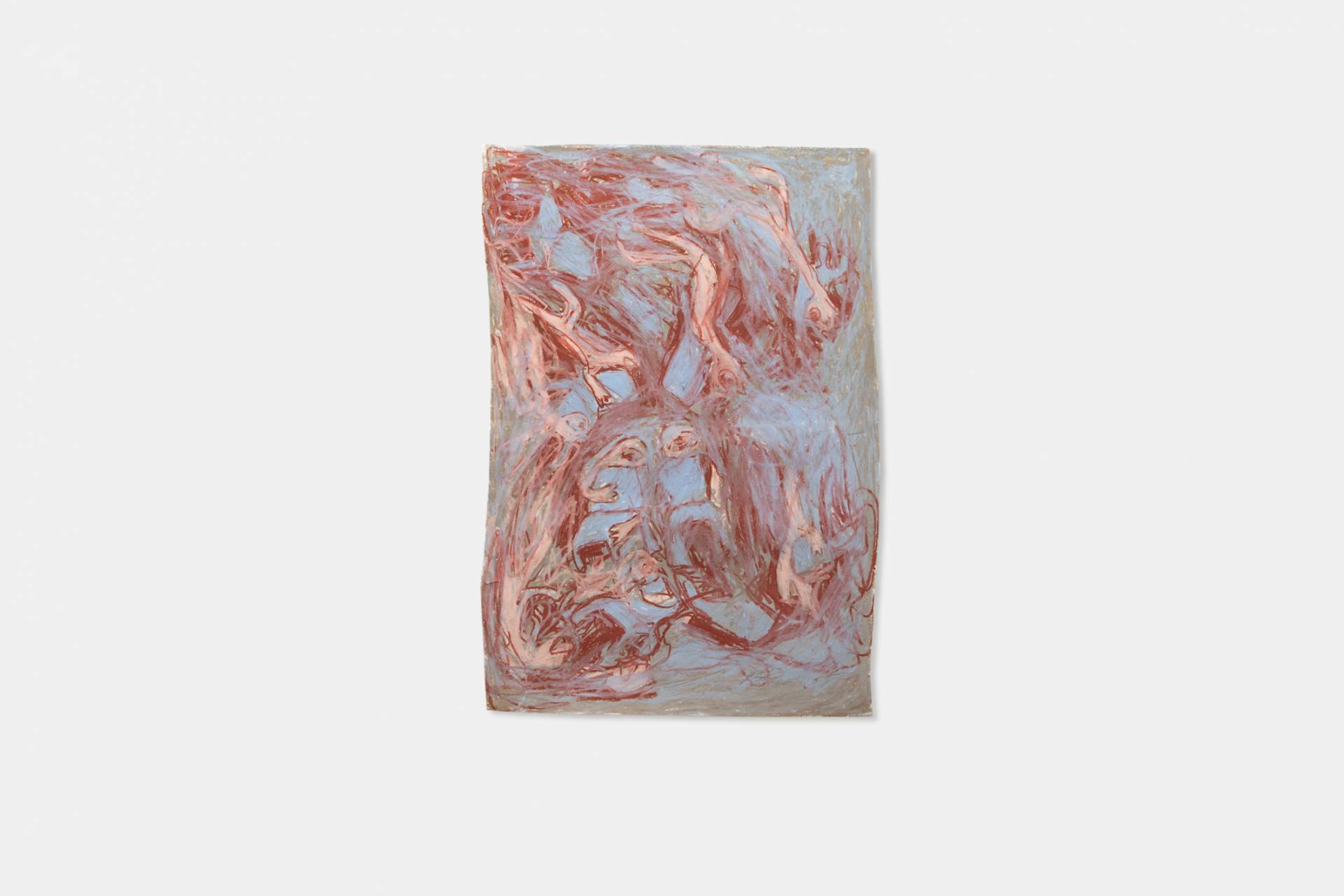 Work 29 / 2023 / Oil pastels on paper / 70 x 99.5 cm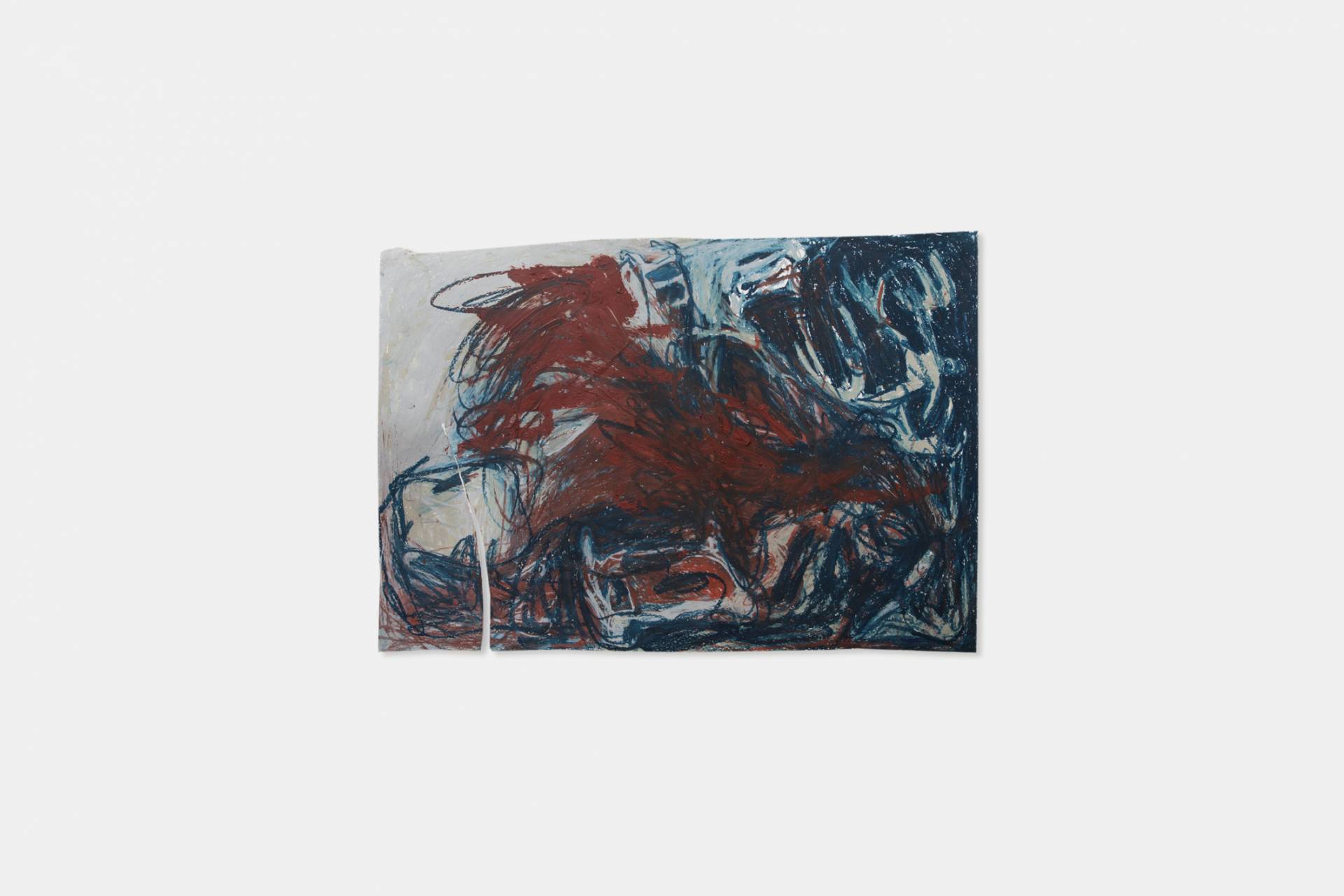 Work 30 / 2023 / Oil pastels and paste on paper / 99.5 x 71 cm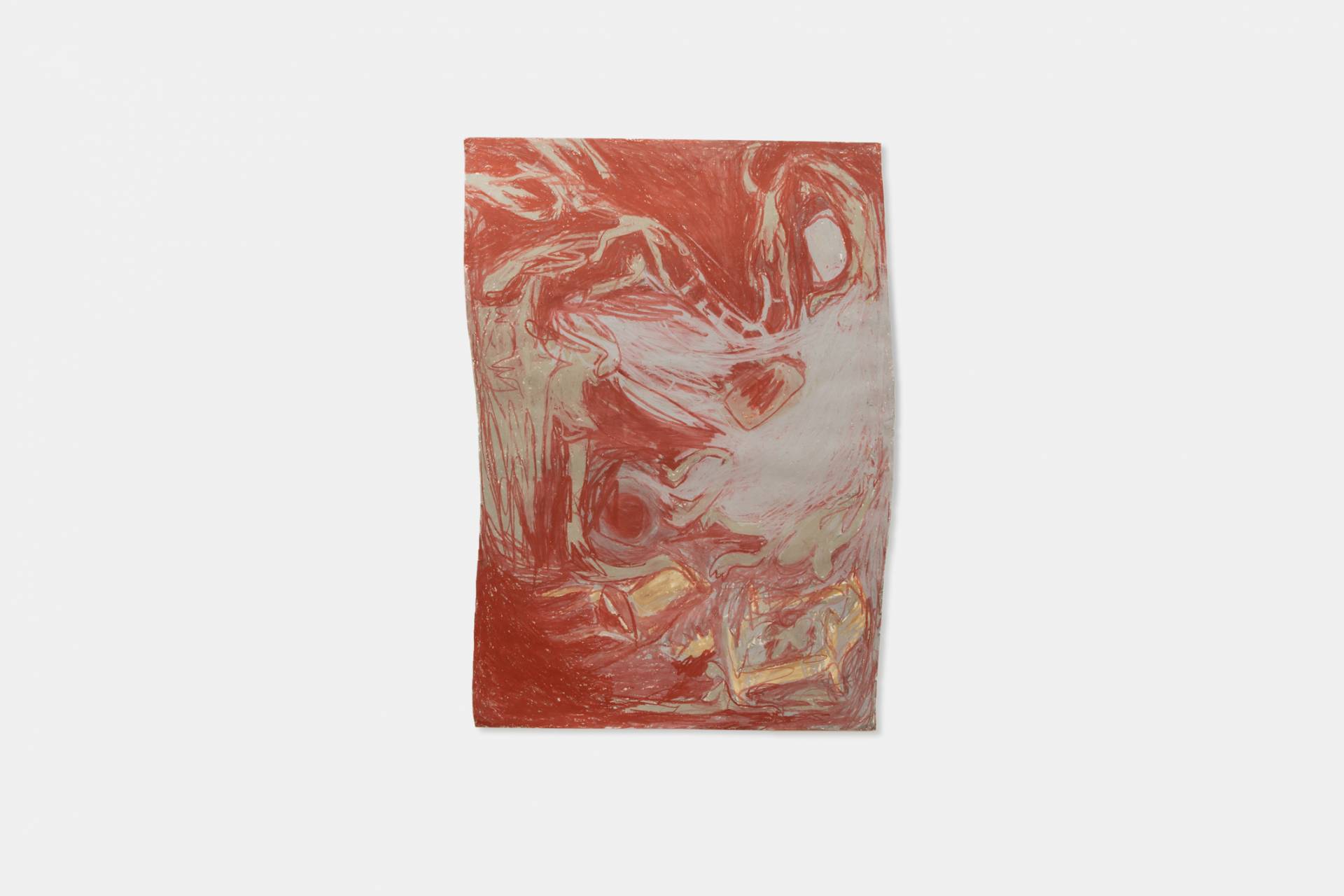 Work 31 / 2023 / Oil pastels on paper / 70.5 x 99.5 cm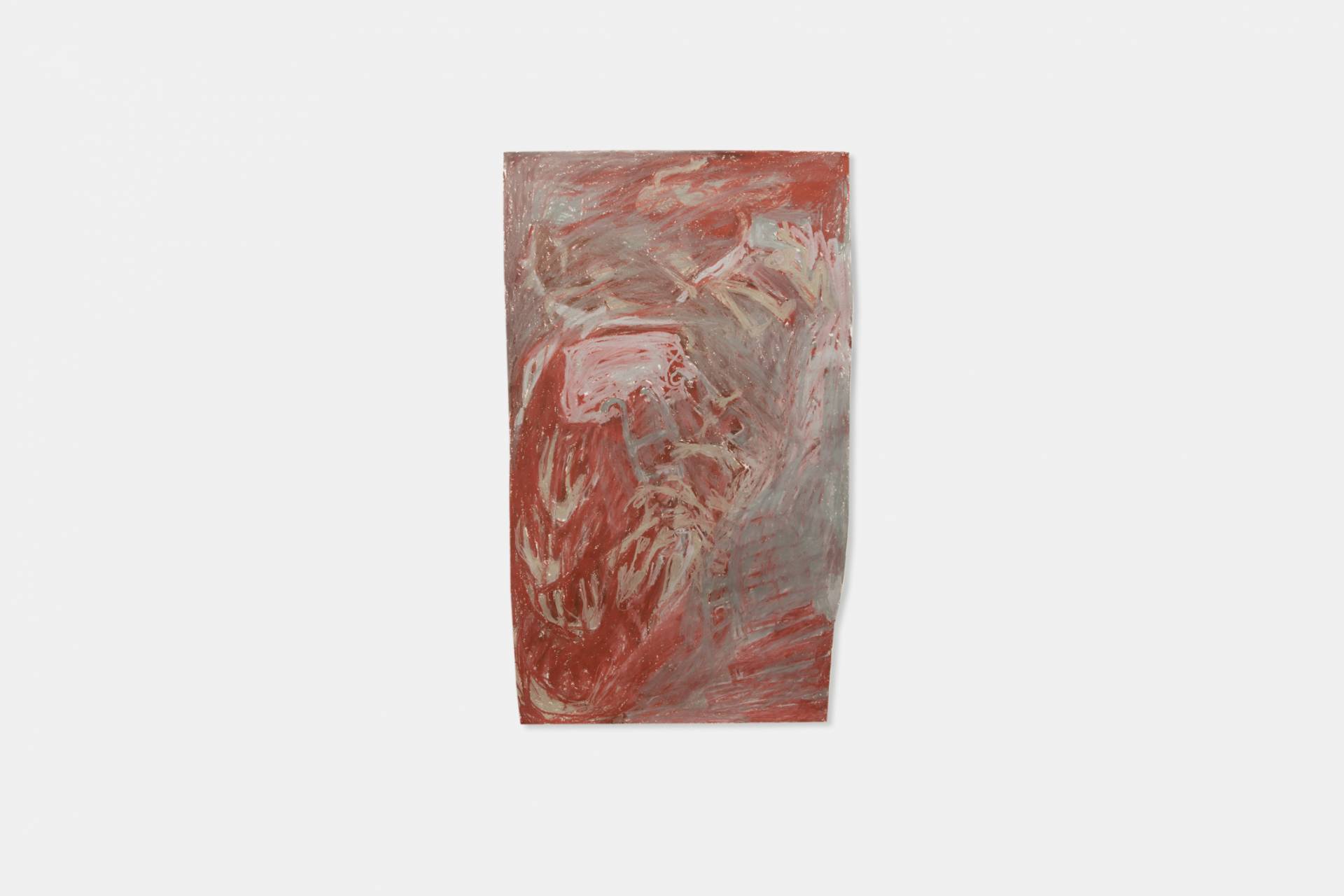 Work 32 / 2023 / Oil pastels on paper / 61 x 99.5 cm

Work 33 / 2023 / Oil pastels on paper / 99.5 x 67 cm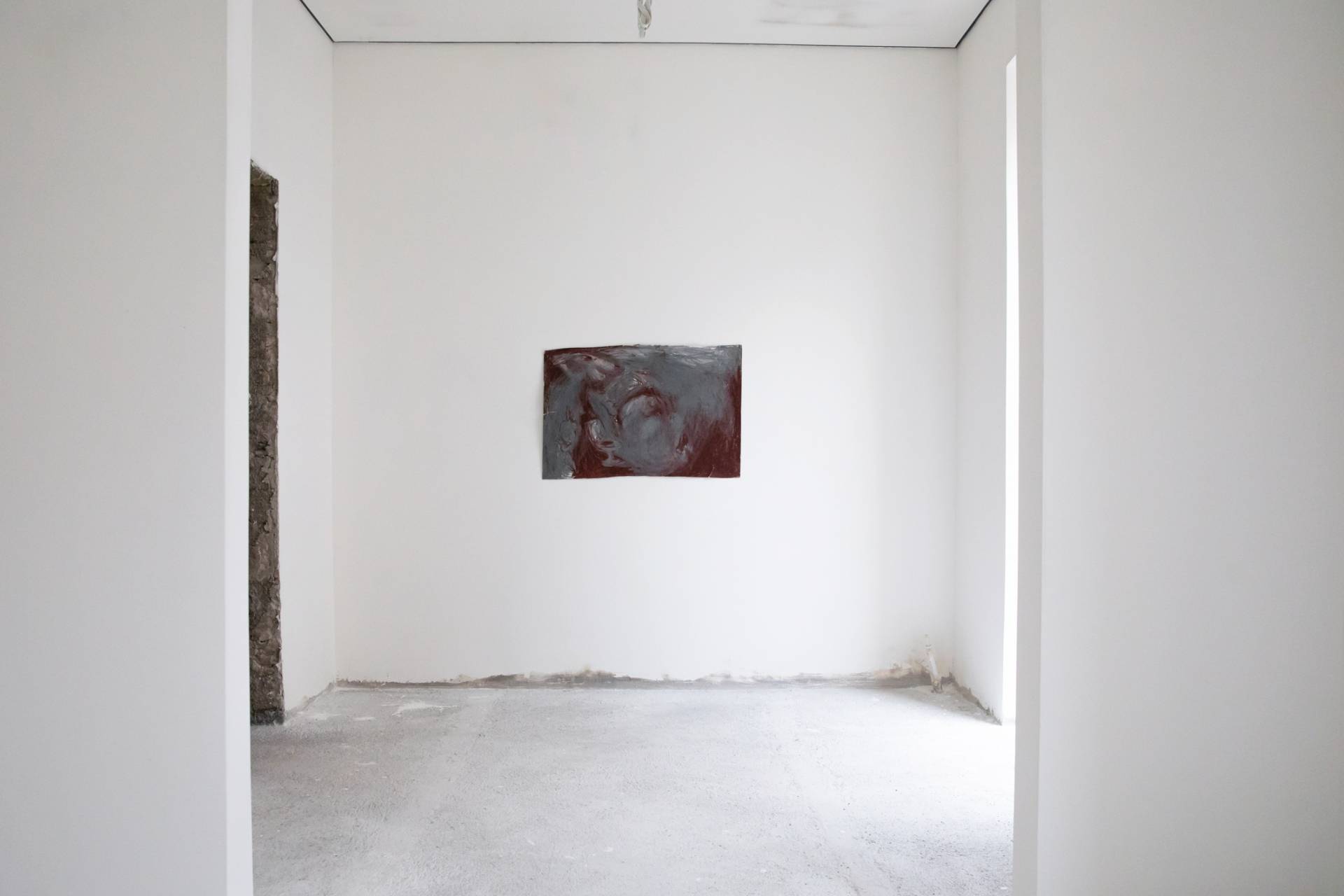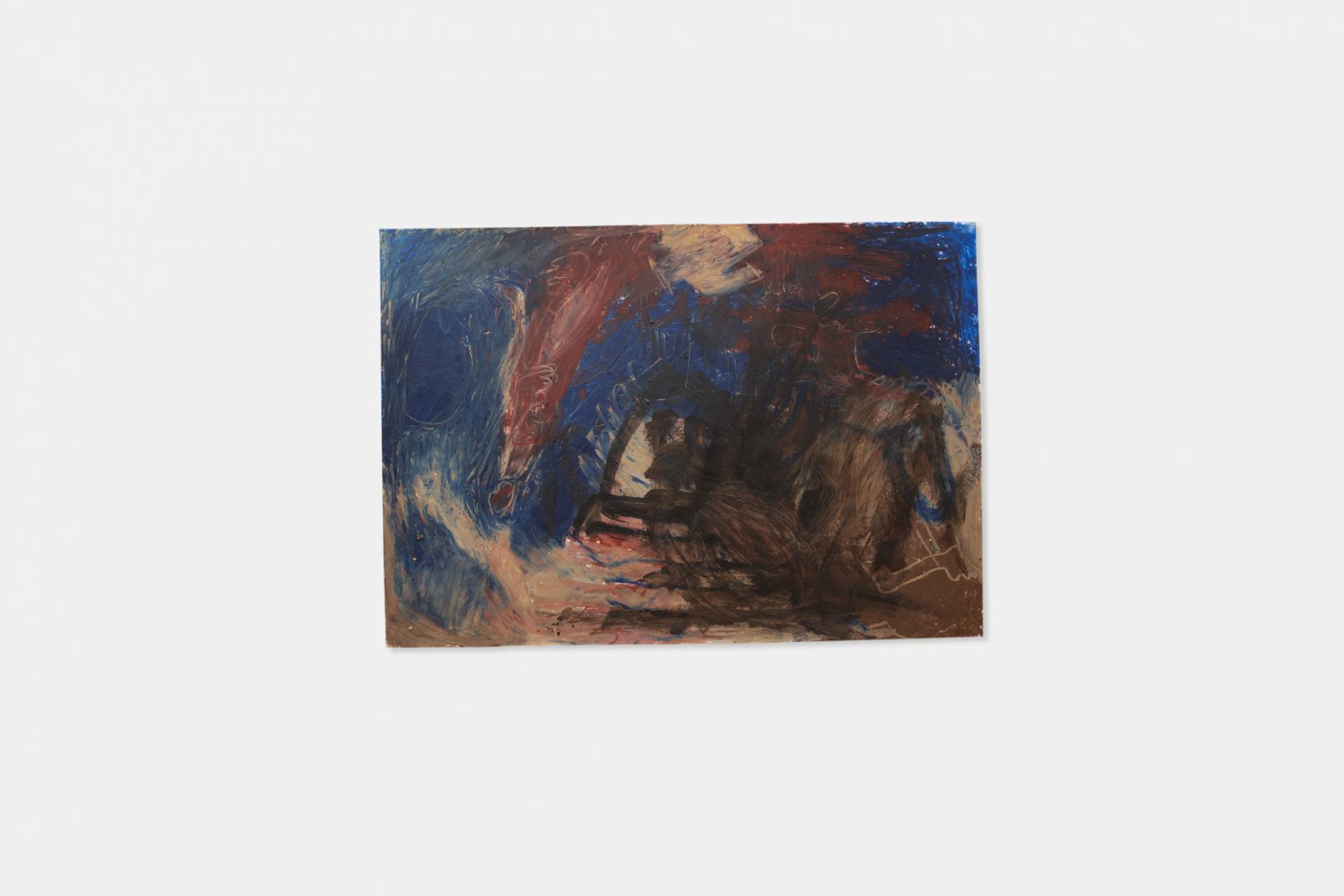 Work 34 / 2023 / Oil pastels, soft pastels, oil paste and acrylics on paper / 100 x 70 cm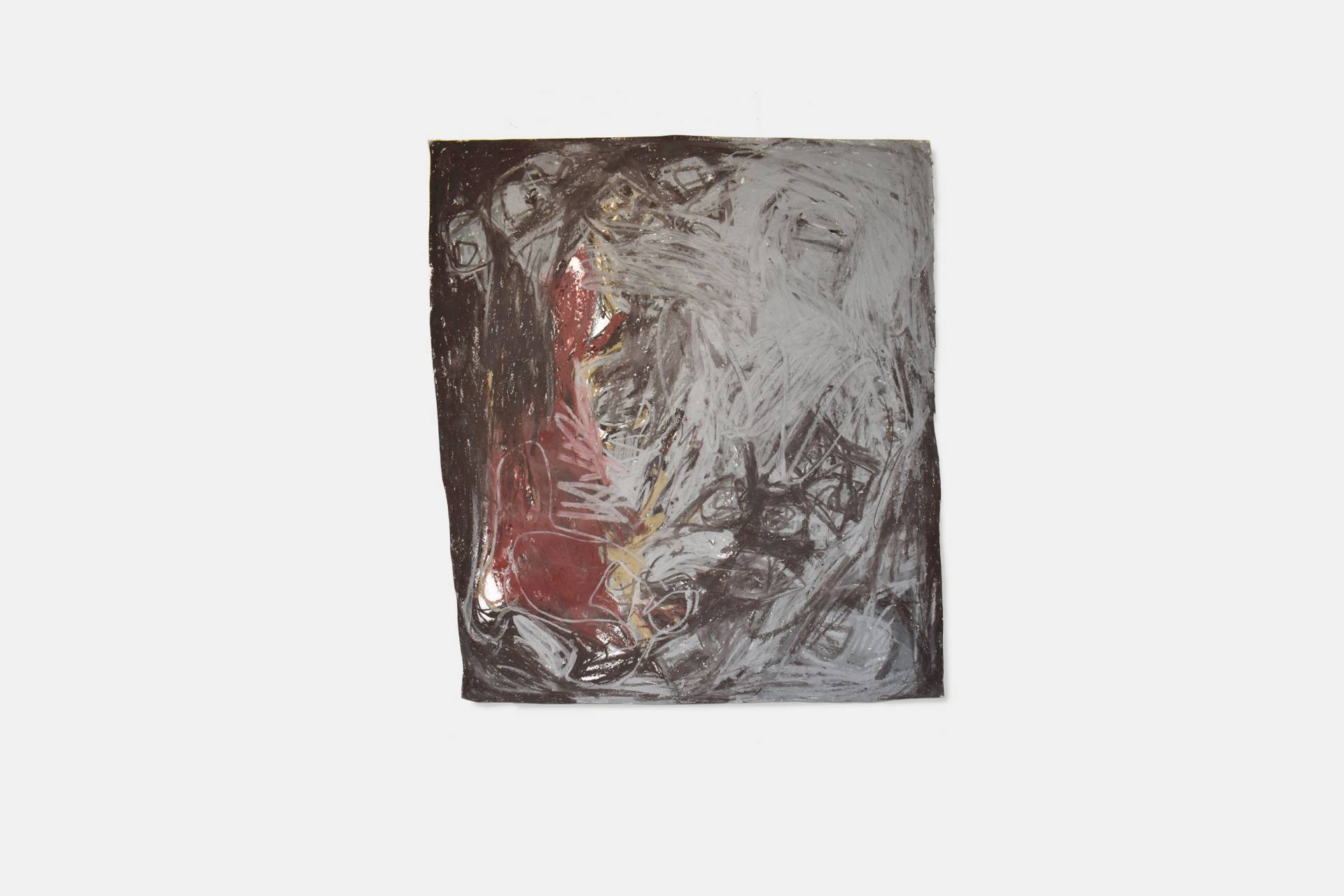 Work 35 / 2023 / Oil pastels and paste on paper / 90 x 99.5 cm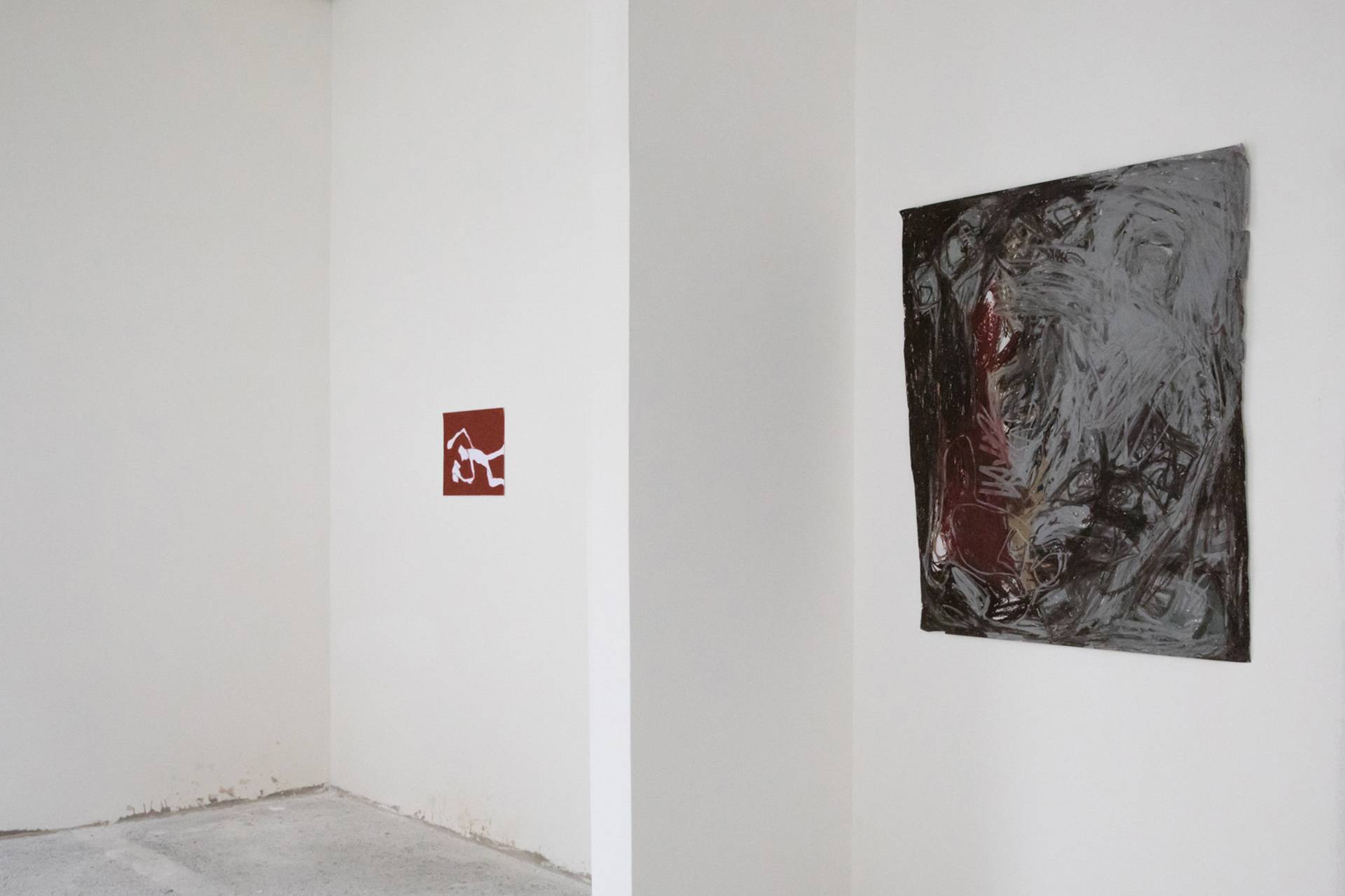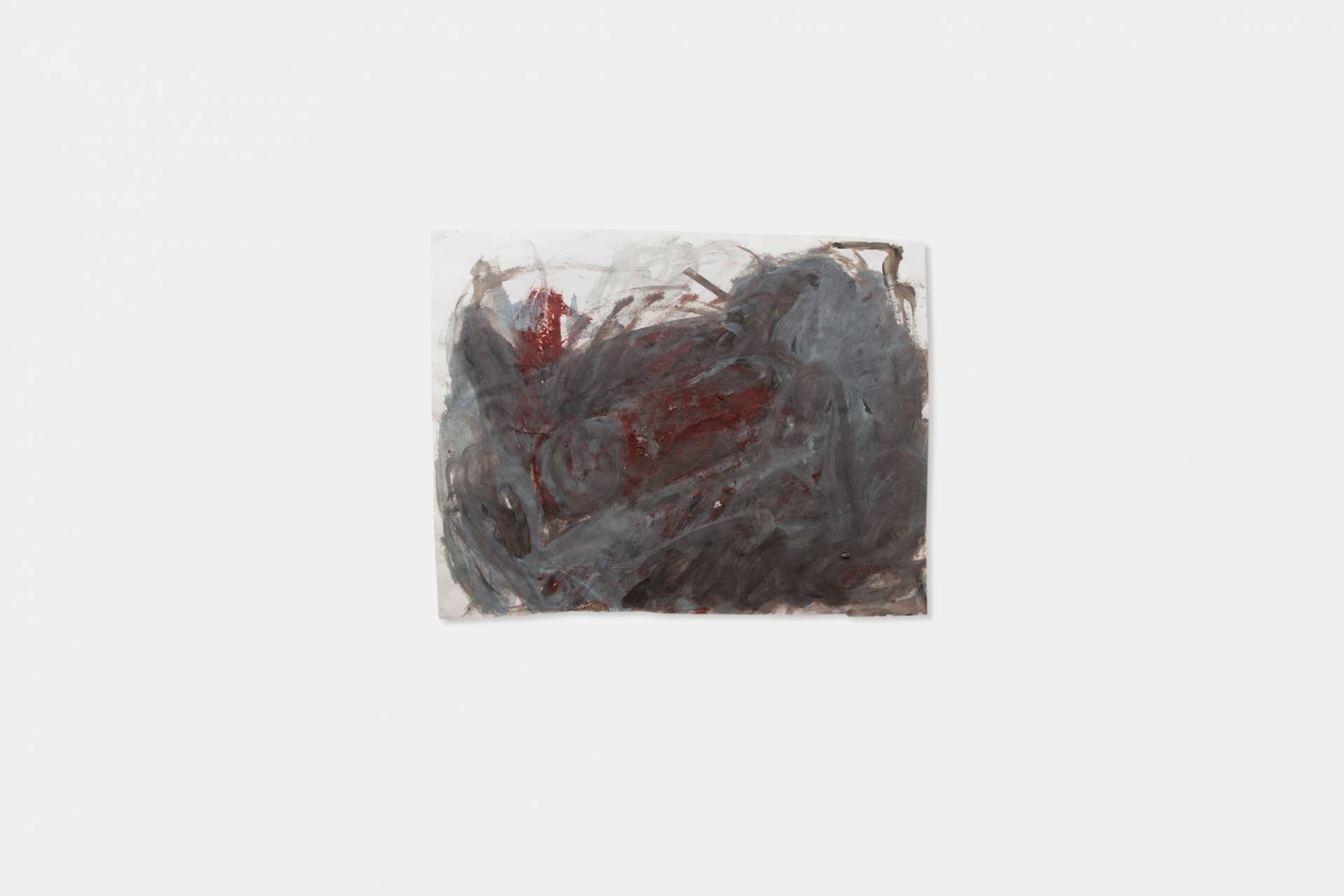 Work 36 / 2023 / Oil paste and acrylics on paper / 99.5 x 79 cm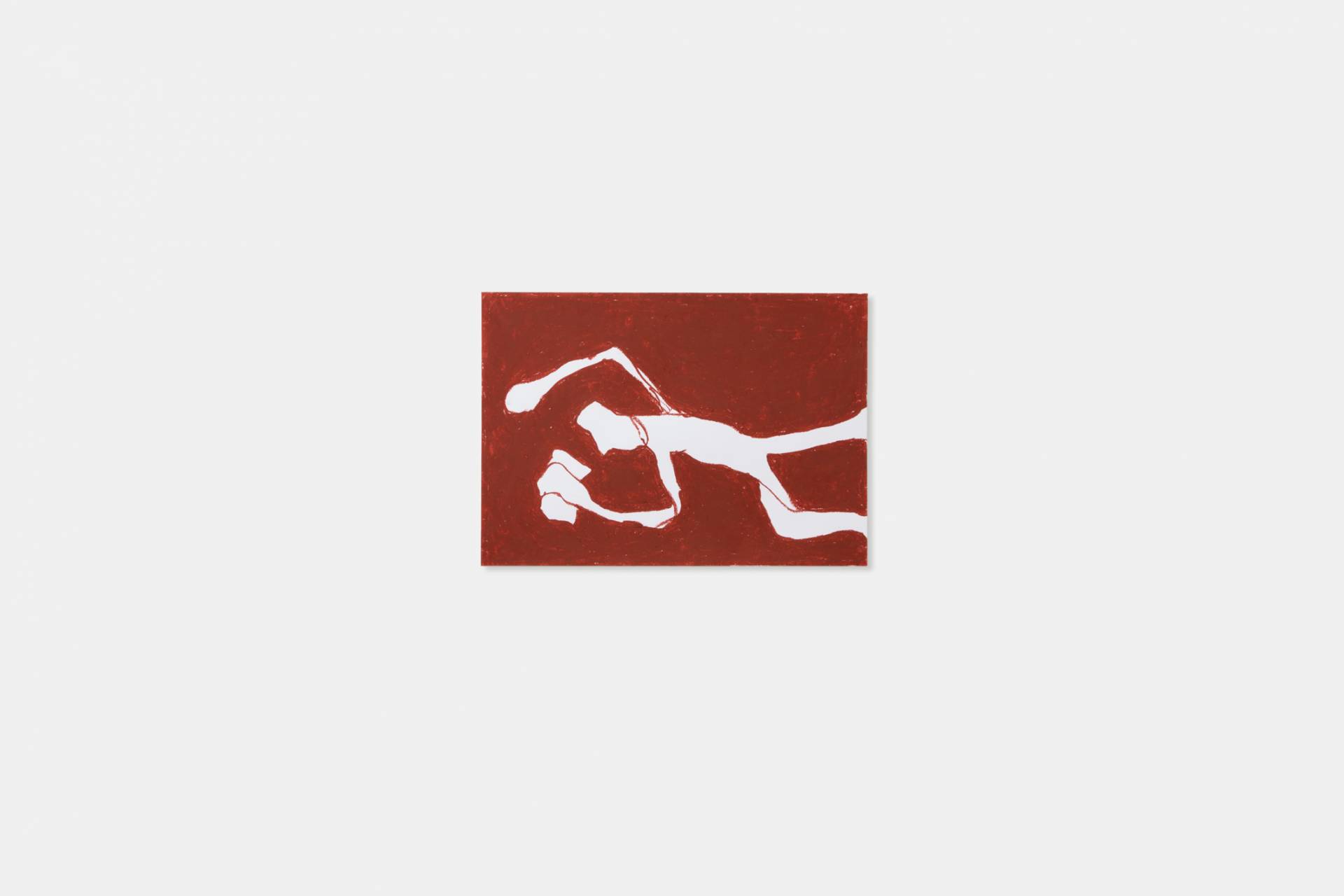 Work 37 / 2023 / Oil pastels on paper / 41.5 x 29 cm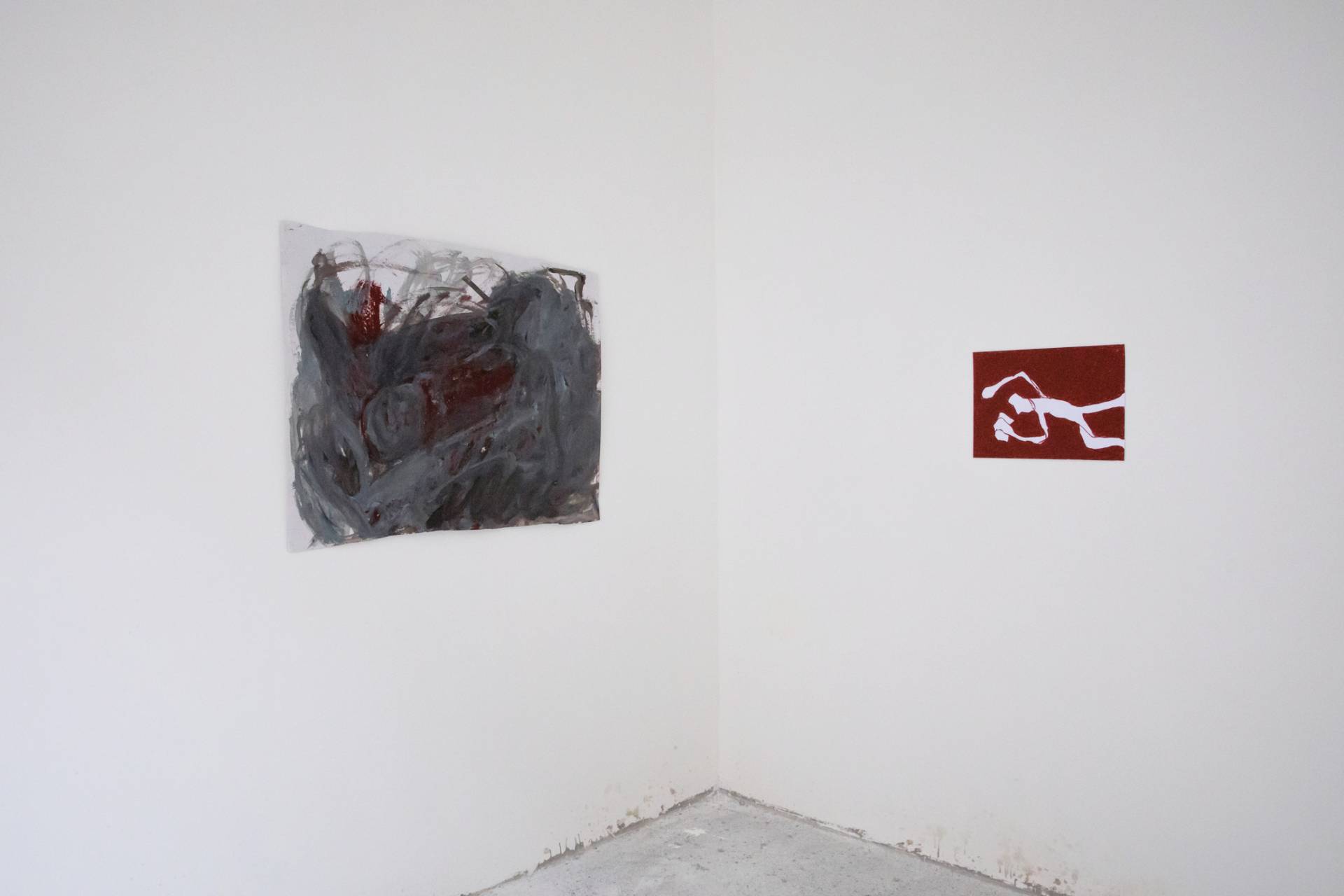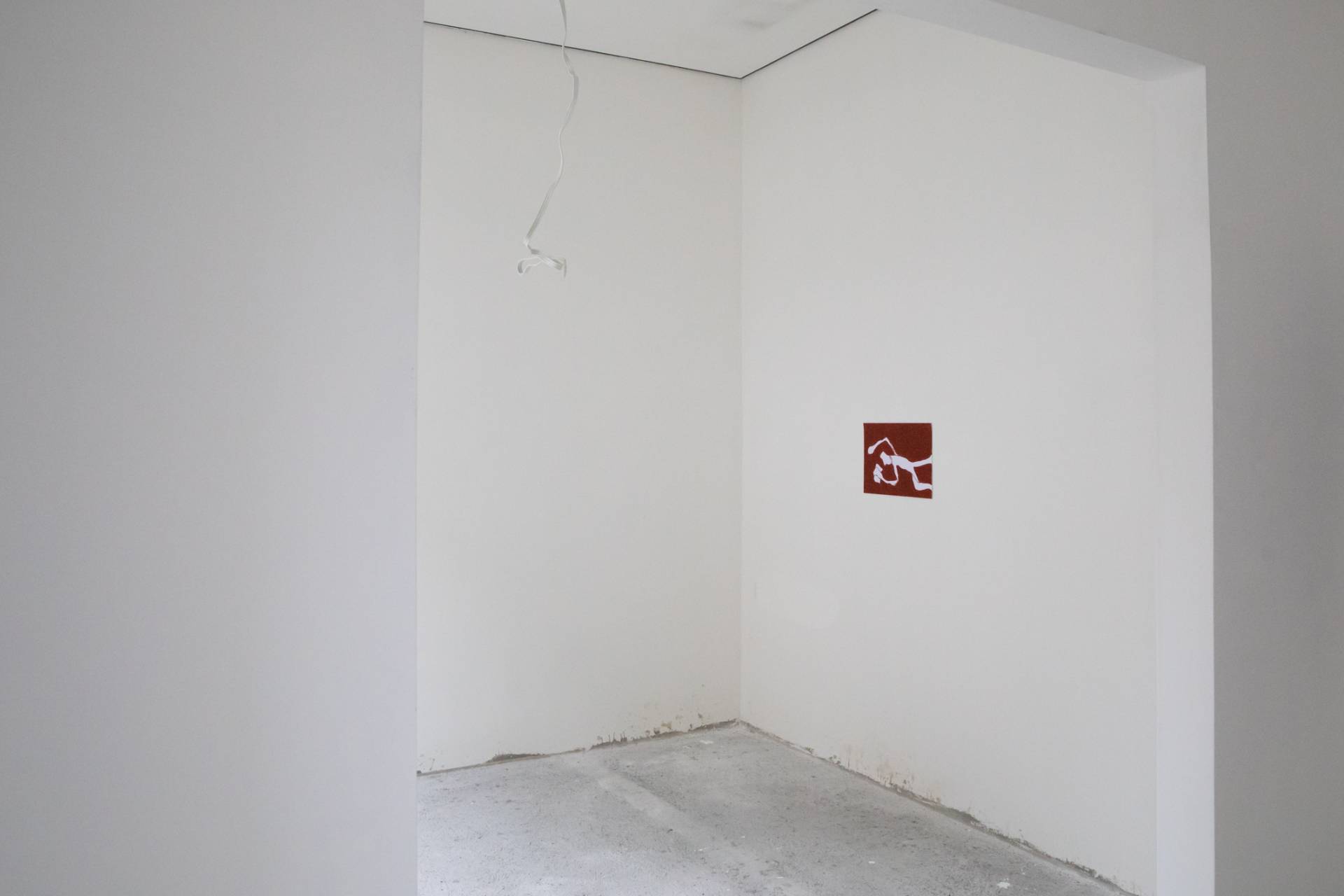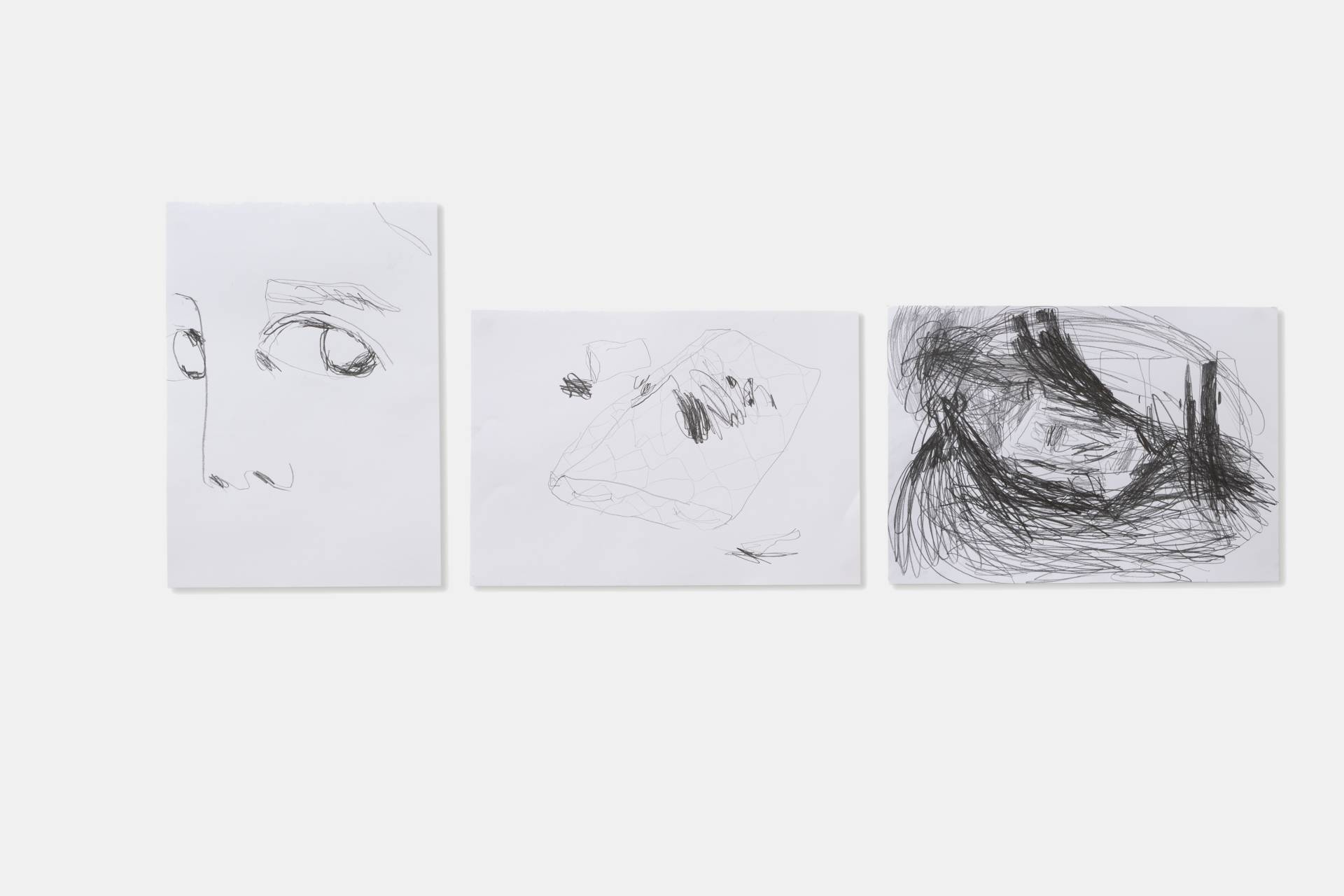 Work 38-40 / 2023 / Pencil on paper / 41.5 x 29 cm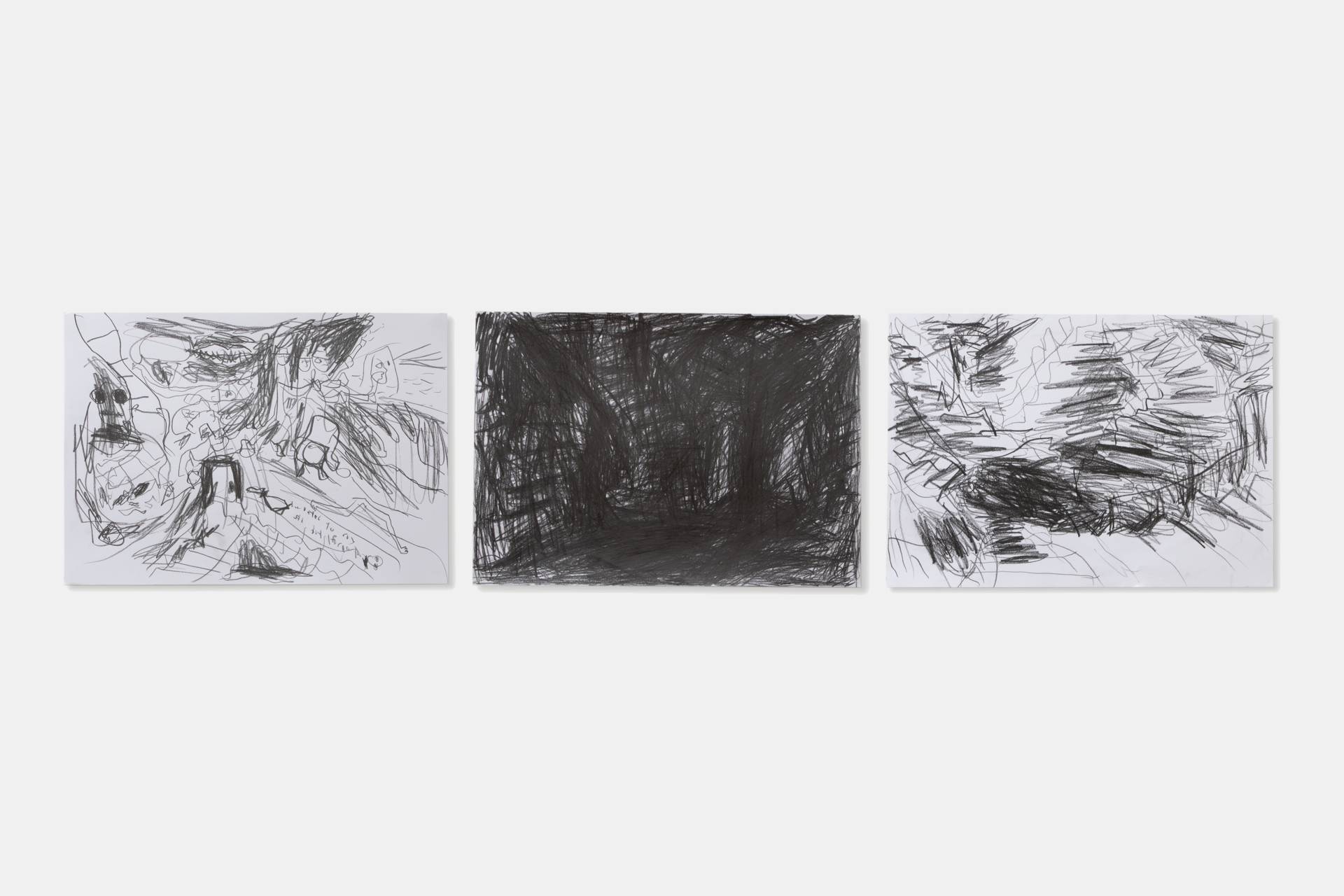 Work 41-43 / 2023 / Pencil on paper / 41.5 x 29 cm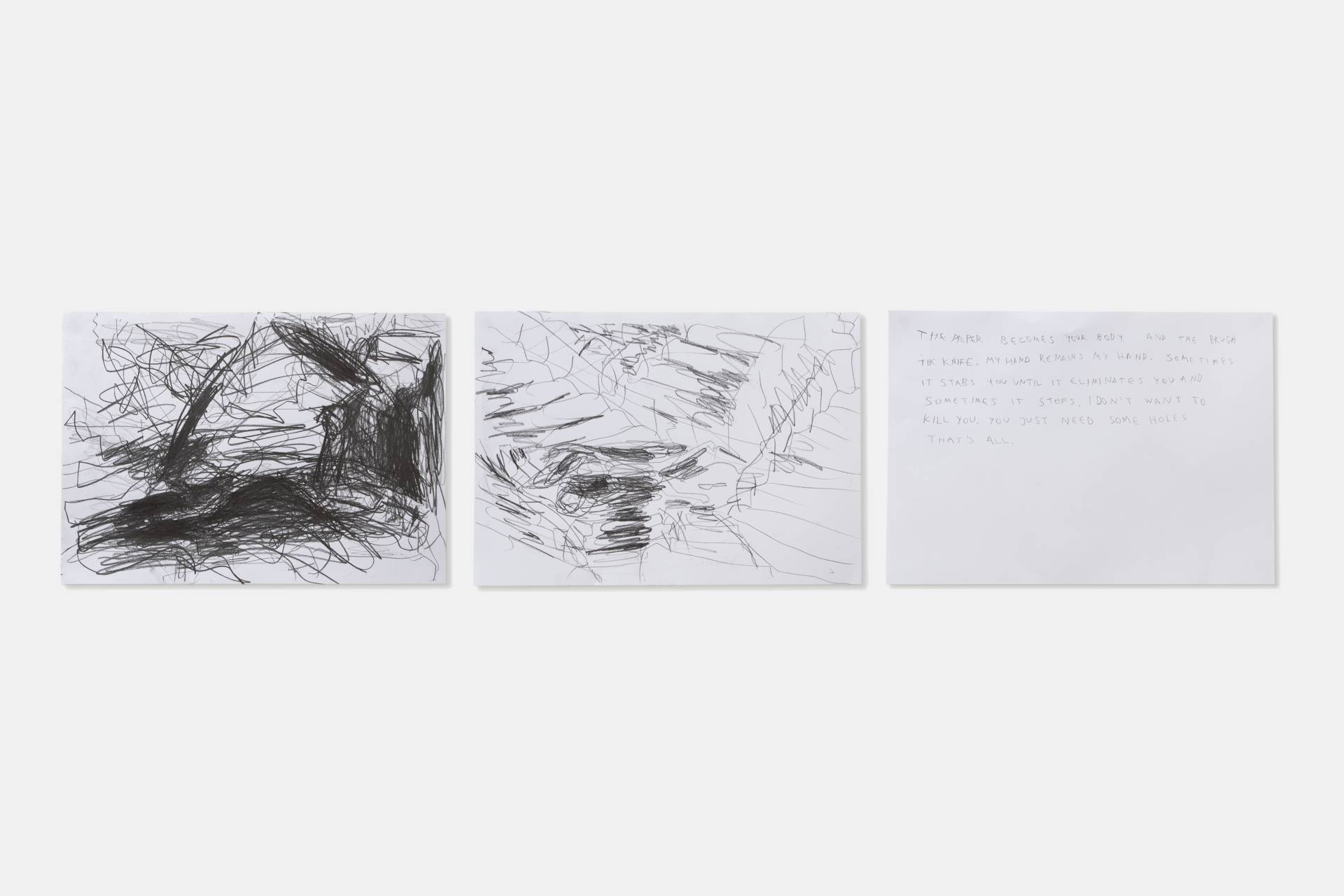 Work 44-46 / 2023 / Pencil on paper / 41.5 x 29 cm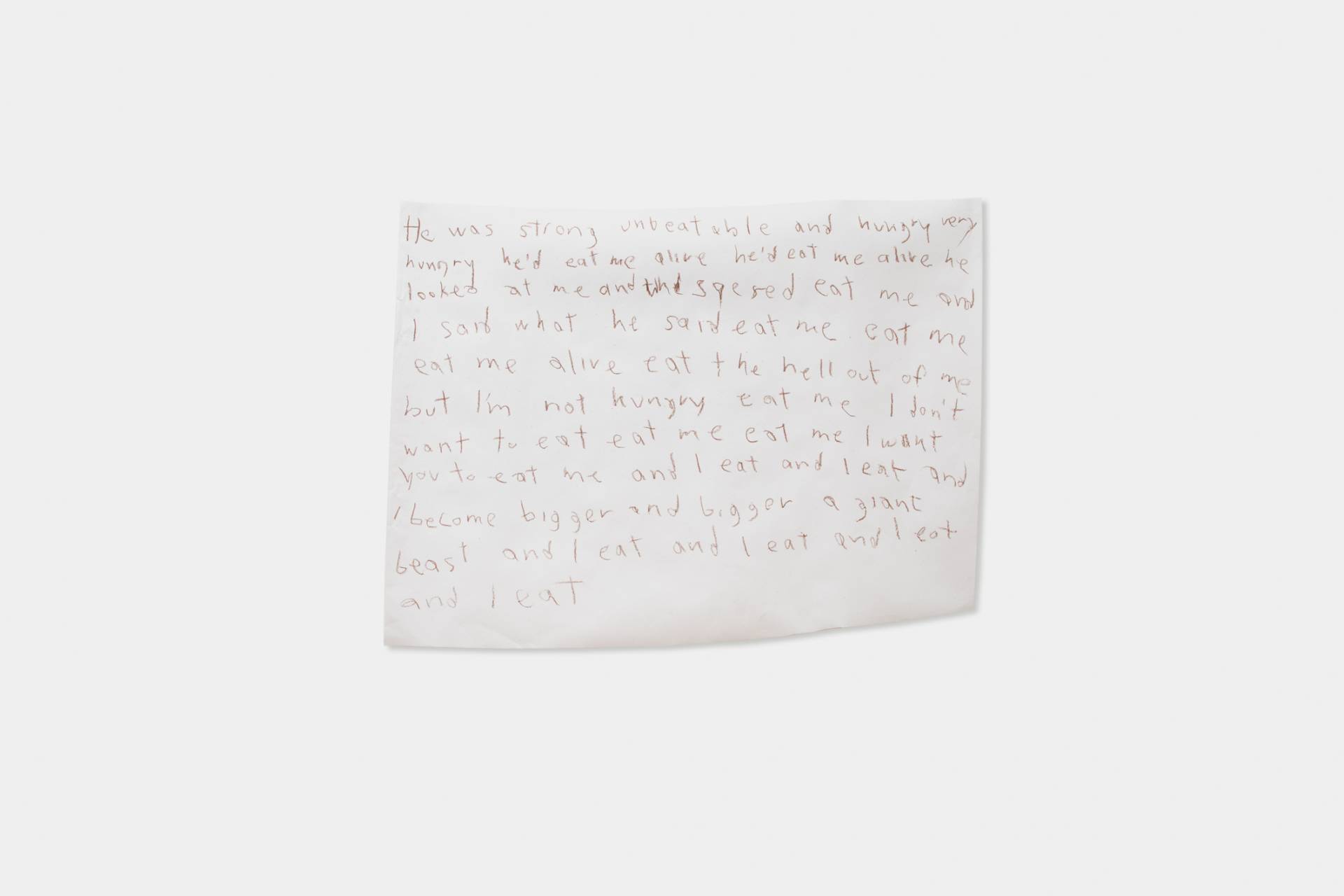 Work 47 / 2023 / Oil pastels on paper / 99.5 x 72 cm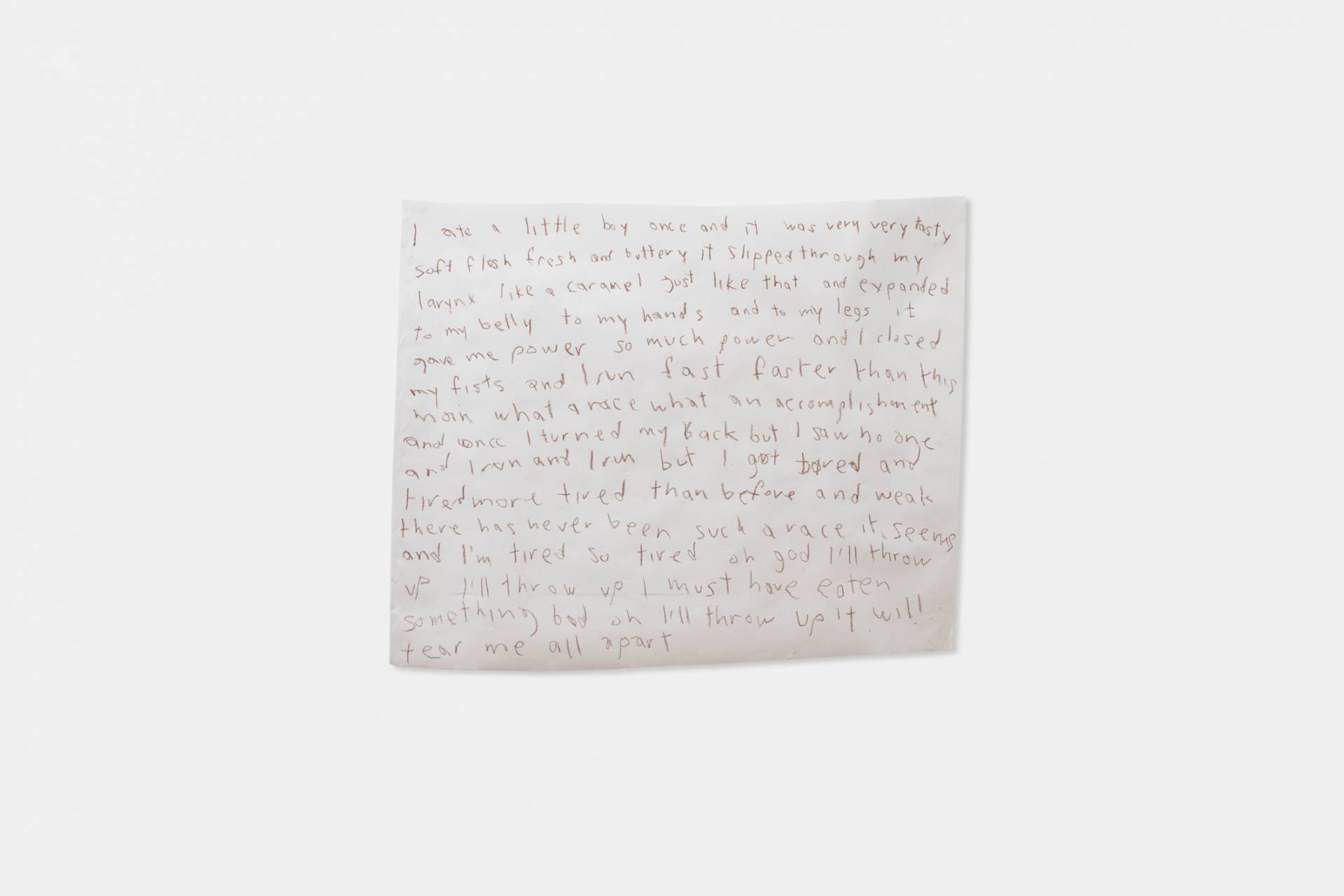 Work 48 / 2023 / Oil pastels on paper / 99.5 x 82 cm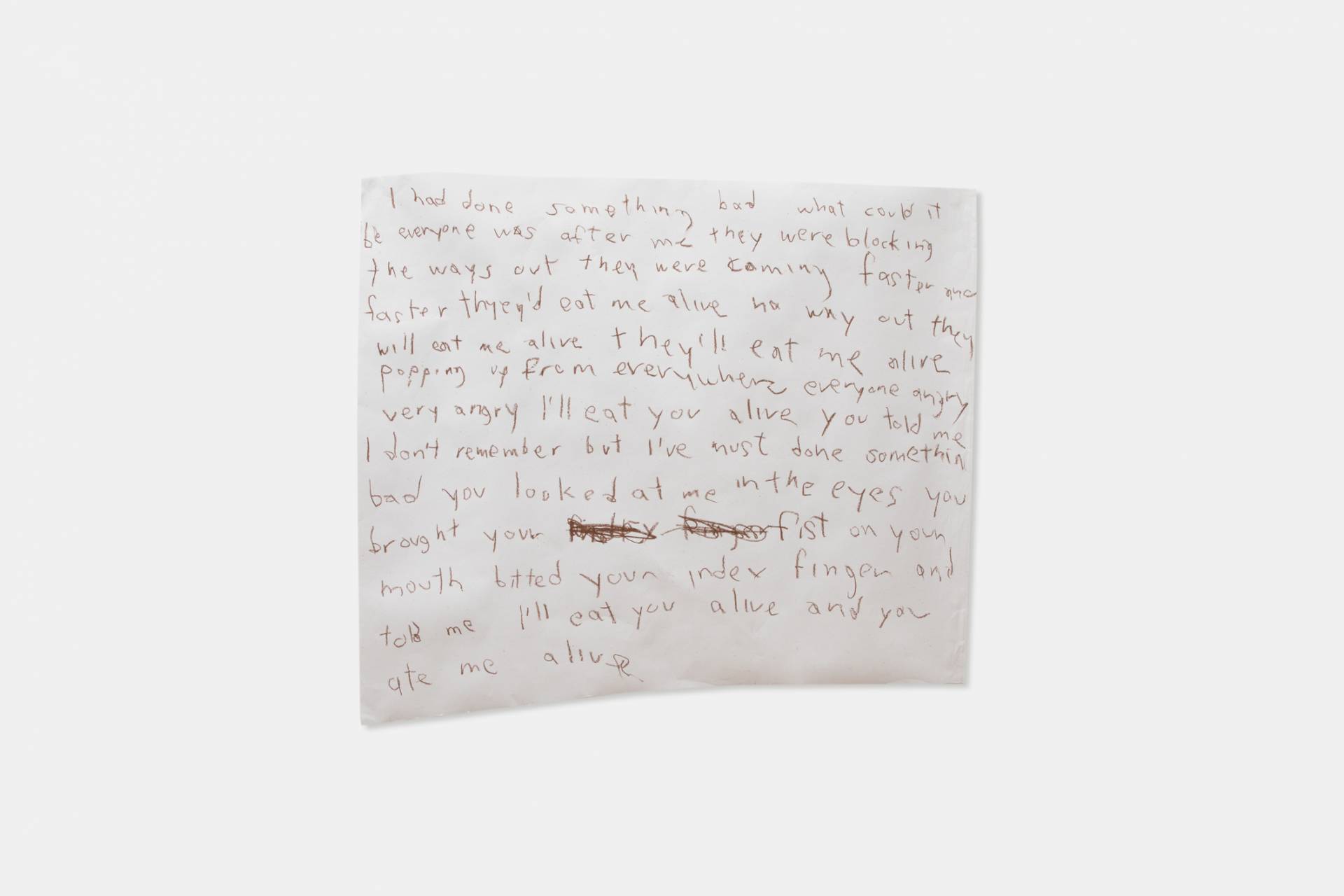 Work 49 / 2023 / Oil pastels on paper / 99.5 x 89 cm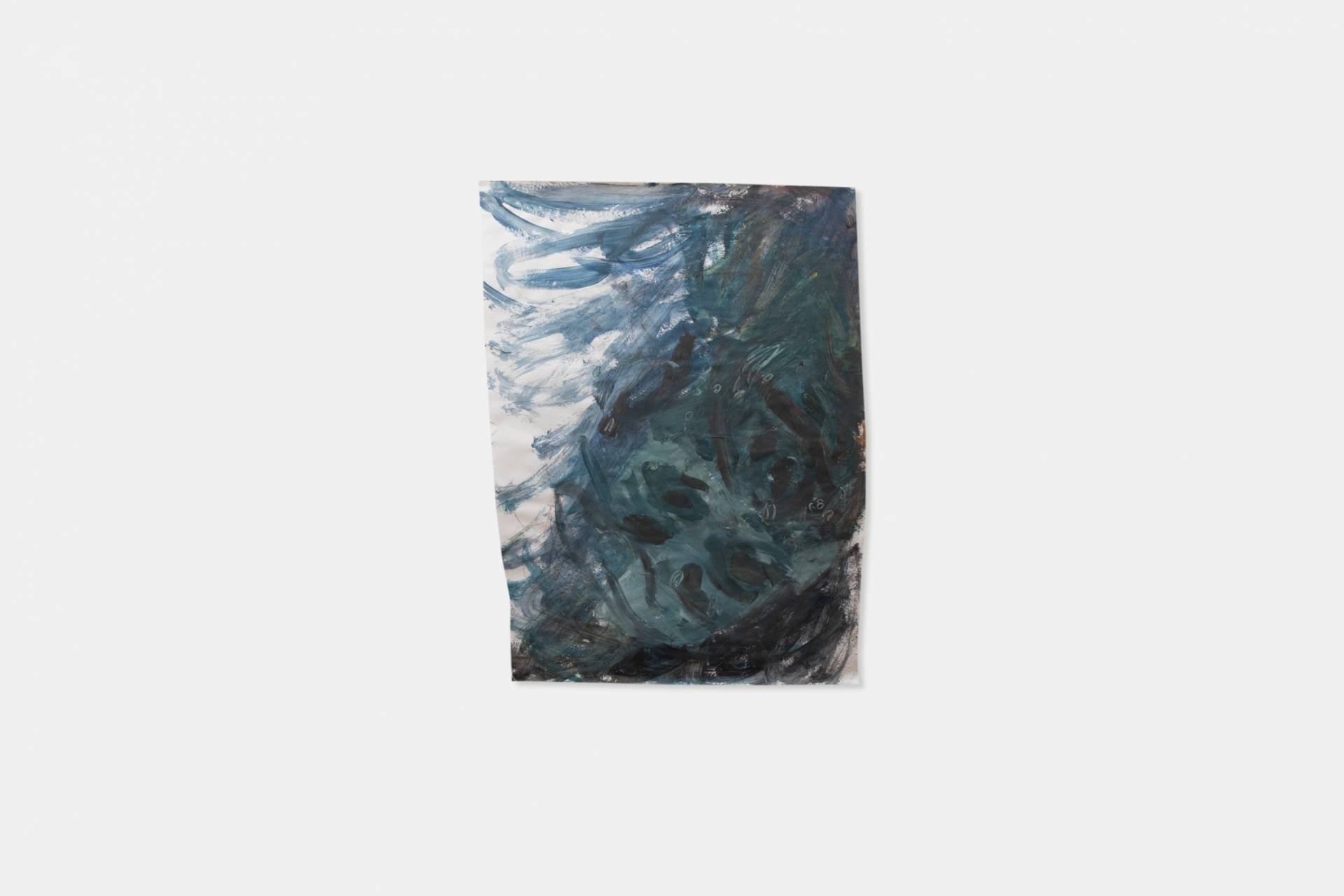 Work 50 / 2023 / Acrylics on paper / 74 x 99 cm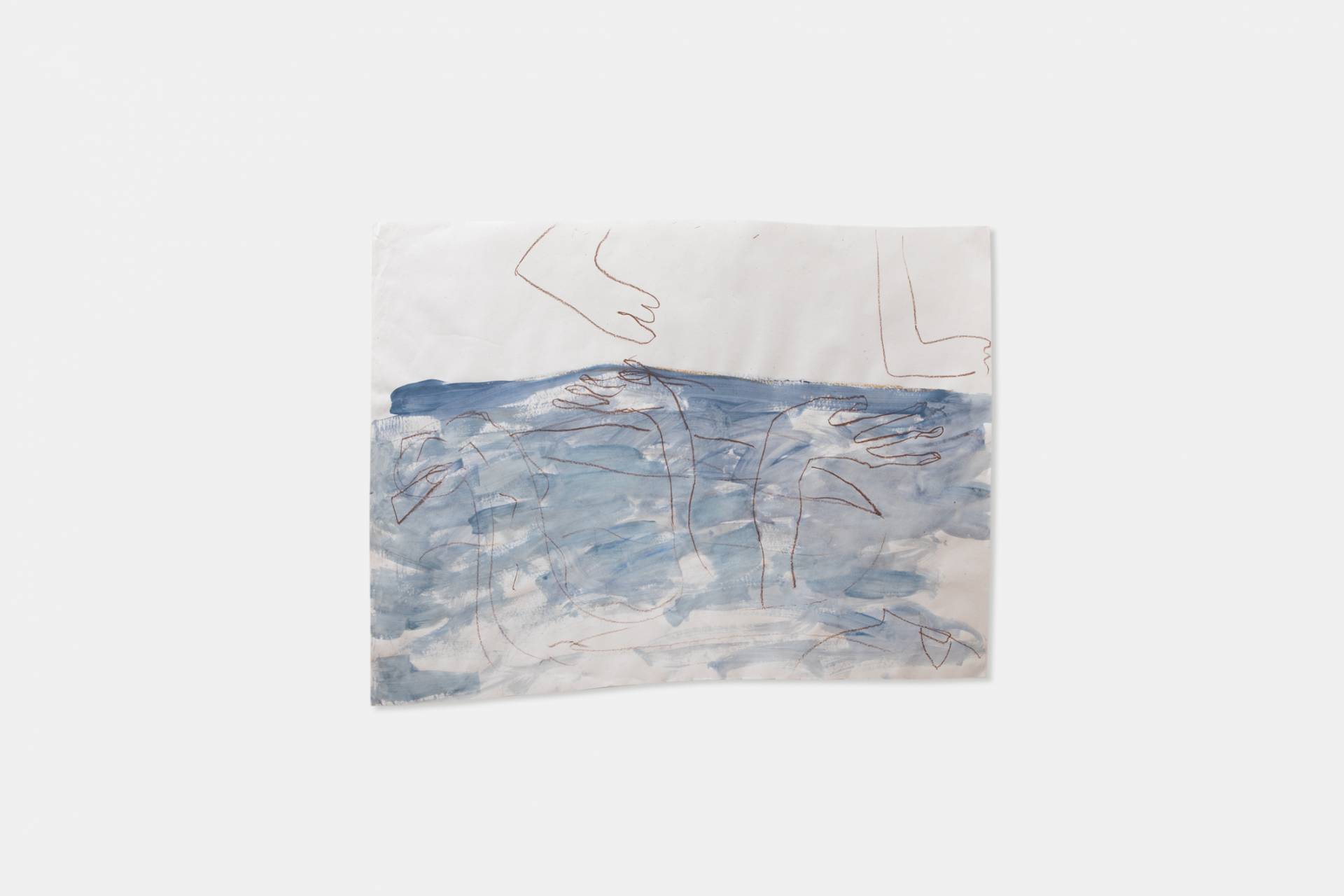 Work 51 / 2023 / Oil pastels and acrylics on paper / 99.5 x 77 cm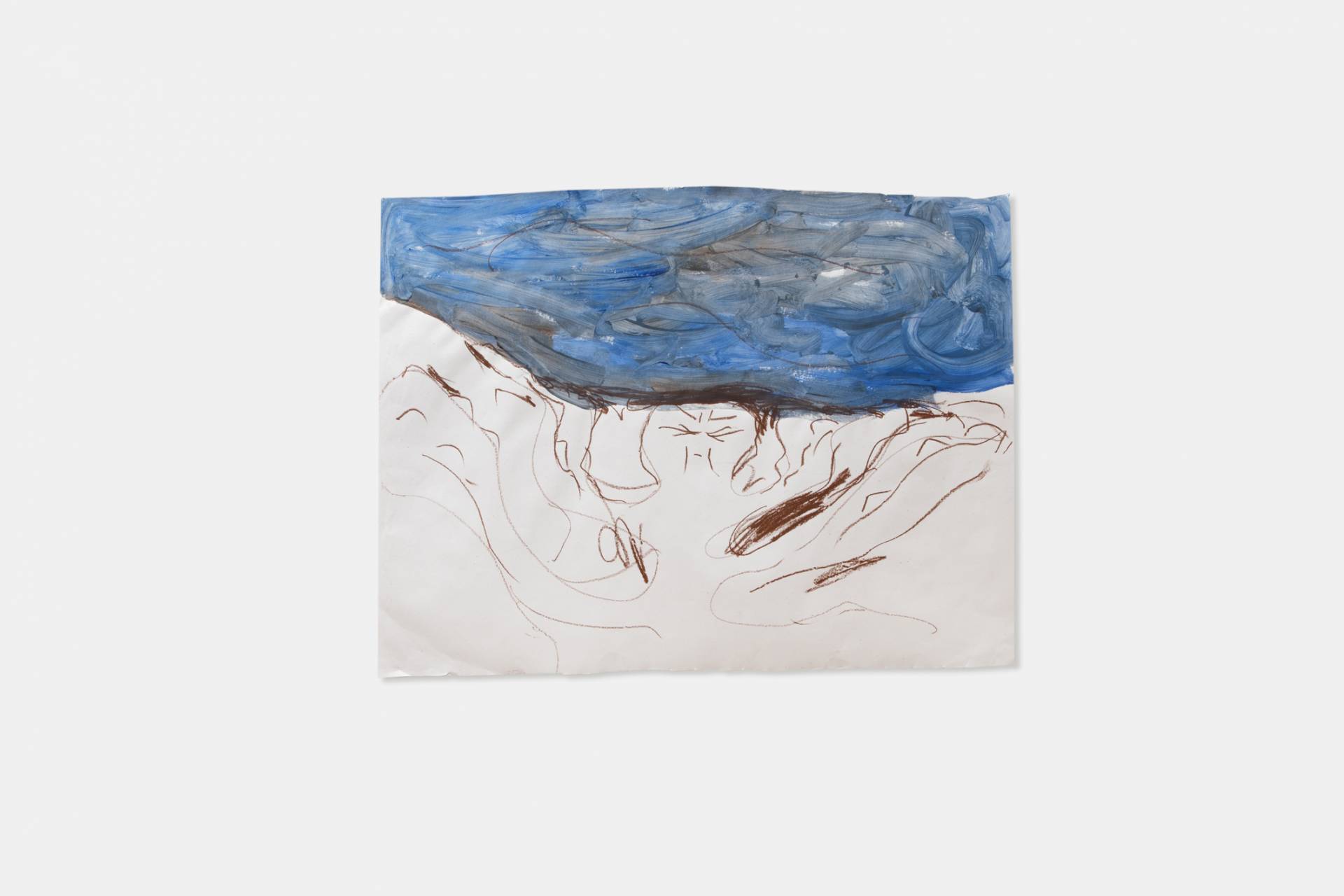 Work 52 / 2023 / Oil pastels and acrylics on paper / 99.5 x 76 cm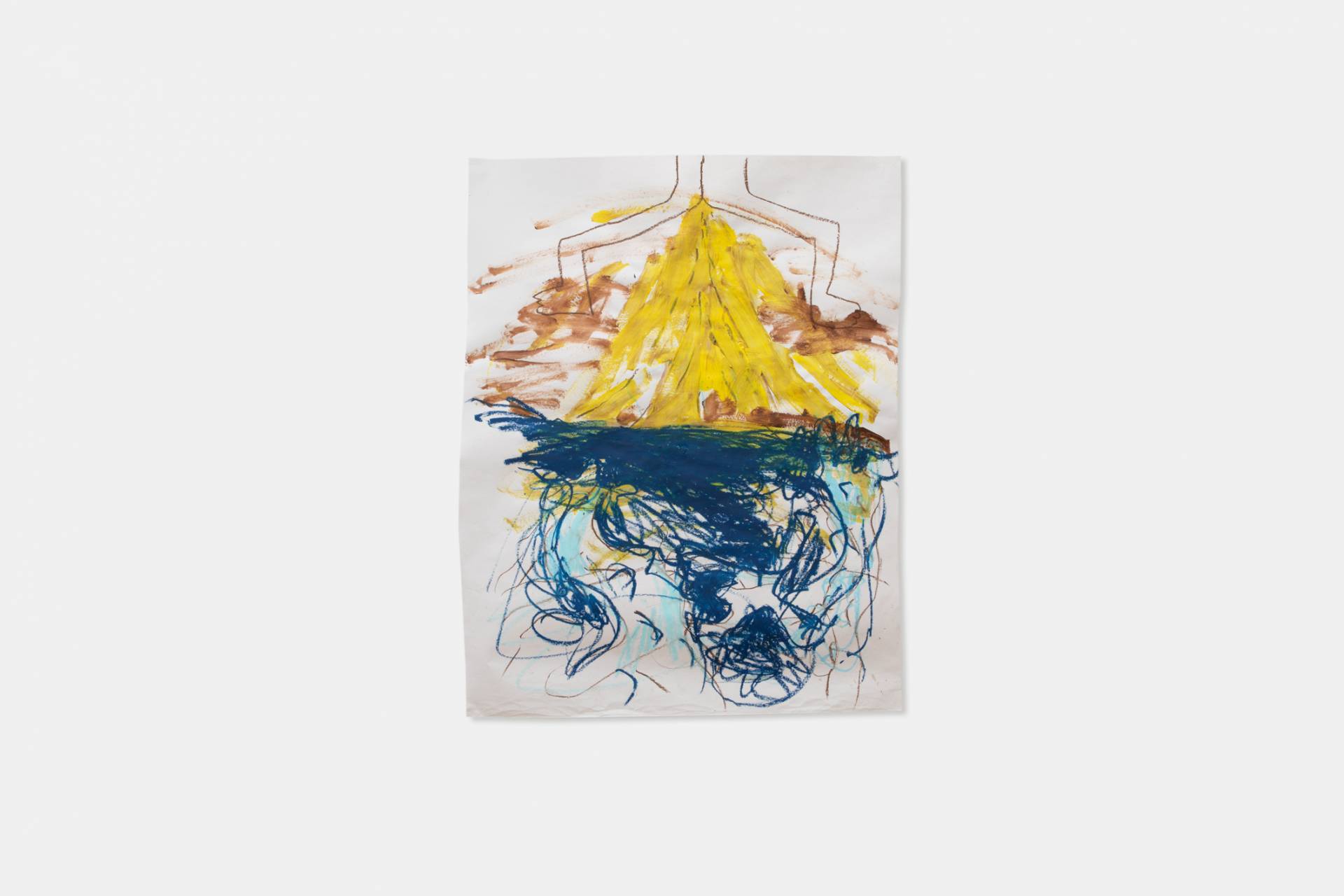 Work 53 / 2023 / Oil pastels and acrylics on paper / 99.5 x 78 cm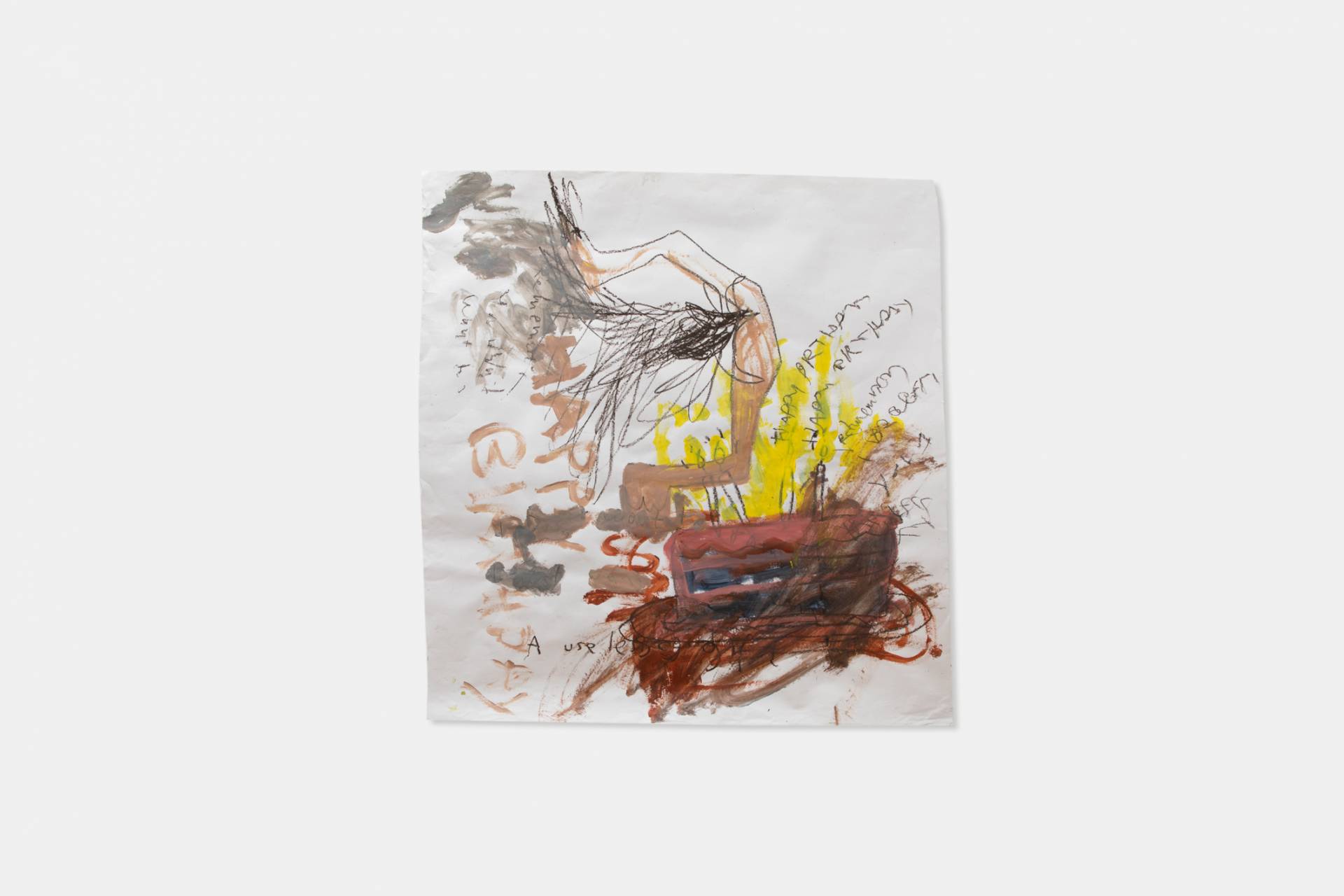 Work 54 / 2023 / Oil pastels and acrylics on paper / 99.5 x 96 cm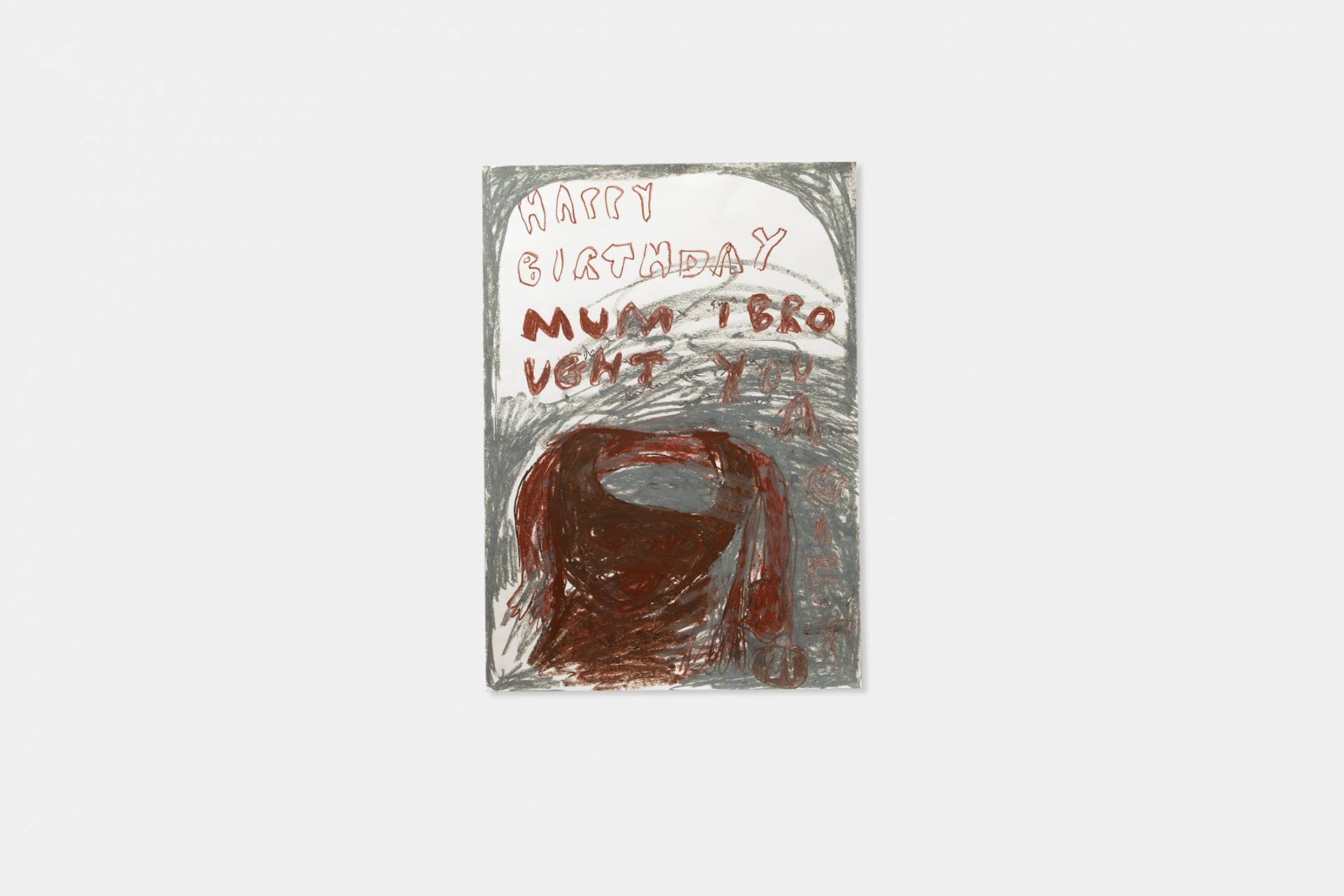 Work 55 / 2023 / Oil pastels on paper / 50 x 70 cm

As a storyteller who does not know how to tell stories, I explore ways of communicating them beyond narration, historical order and legitimate knowledge. Fragments of declarative and non-declarative memory are continuously disassembled and reassembled in an attempt to grasp what resists interpretation.
Following highly informal procedures, often gestural, improvisatory and rough, I use both my hands to write/ sketch/ draw/ paint on unevenly cut, torn or crumpled surfaces. I paint and draw at a very fast pace and I produce a lot of work¬ most of which are not selected for exposure. I am interested in the emergence and communication of a raw energy that must be situated beyond any conscious strategies and aims I may have. As far as feminism opens up space for a different kind of knowing, I see this process as feminist. Although my research is informed by feminist theory, its influence on my work is structural, rather than a topic of concern. I see femininity as an existential condition rooted in all human beings through which we can access chaotic worlds that escape the order of language.
This is my first 'storytelling' attempt based mainly on painting and drawing. The pieces can exist on their own but also as one, since there lies an underground story that interconnects them as one bigger piece; And that, is a story I don't know.
I Never Tell Stories You Told Me, Painting, Eleni Tomadaki, 2023