Can you be my Coach?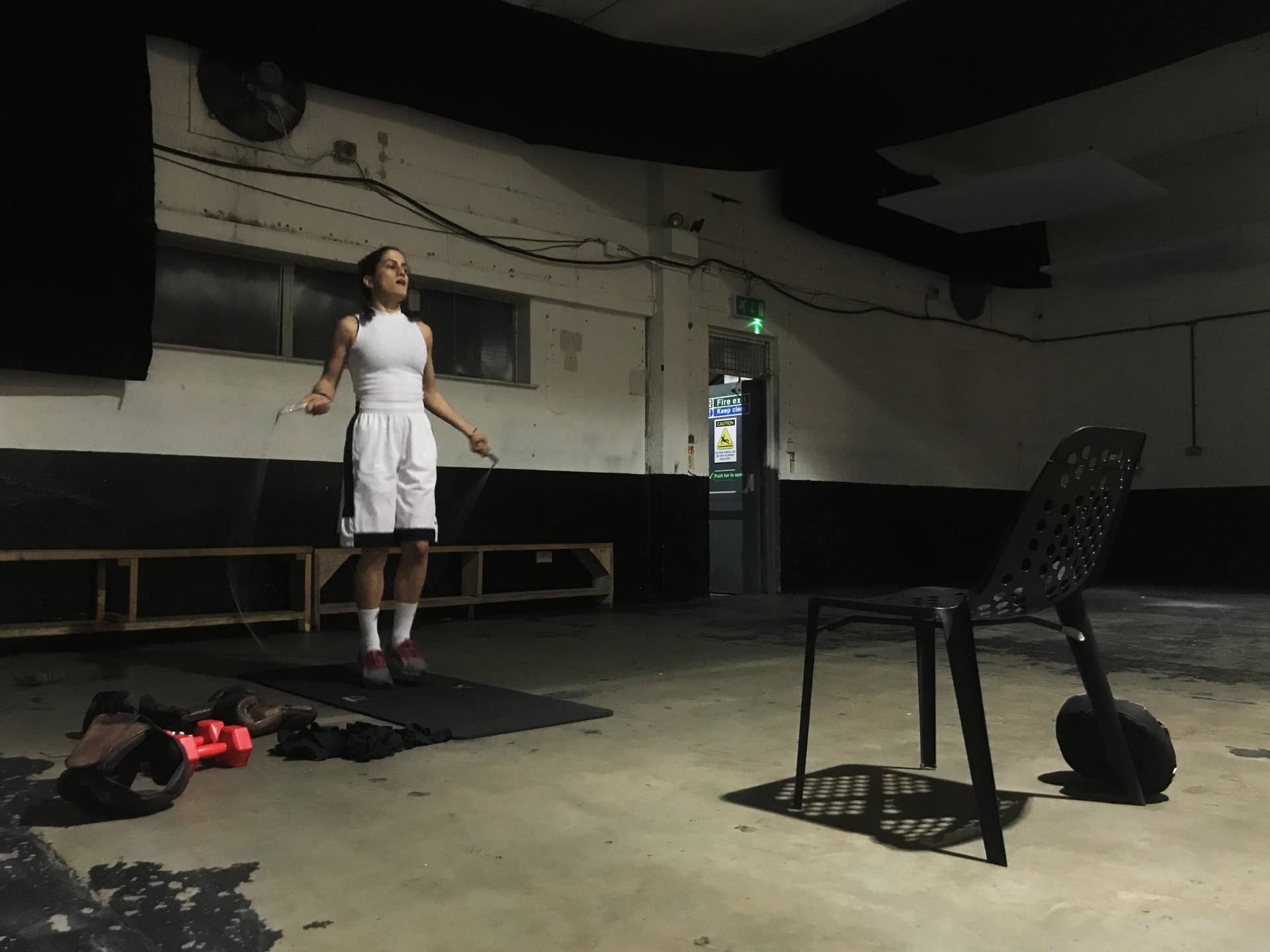 Can you be my Coach?, Eleni Tomadaki, live interactive performance (2 hours), Disorders Vol.2 Exhibition, Studio 9294, London, February 2019
Description: I am training in front of an empty chair, inviting the audience to take the offered seat and become my coach. The coach in question is guiding my training and I am obeying their orders. Drawing upon the relationship of the Coach and the Athlete, I explore the wider power dynamics that form one's relationship to the others.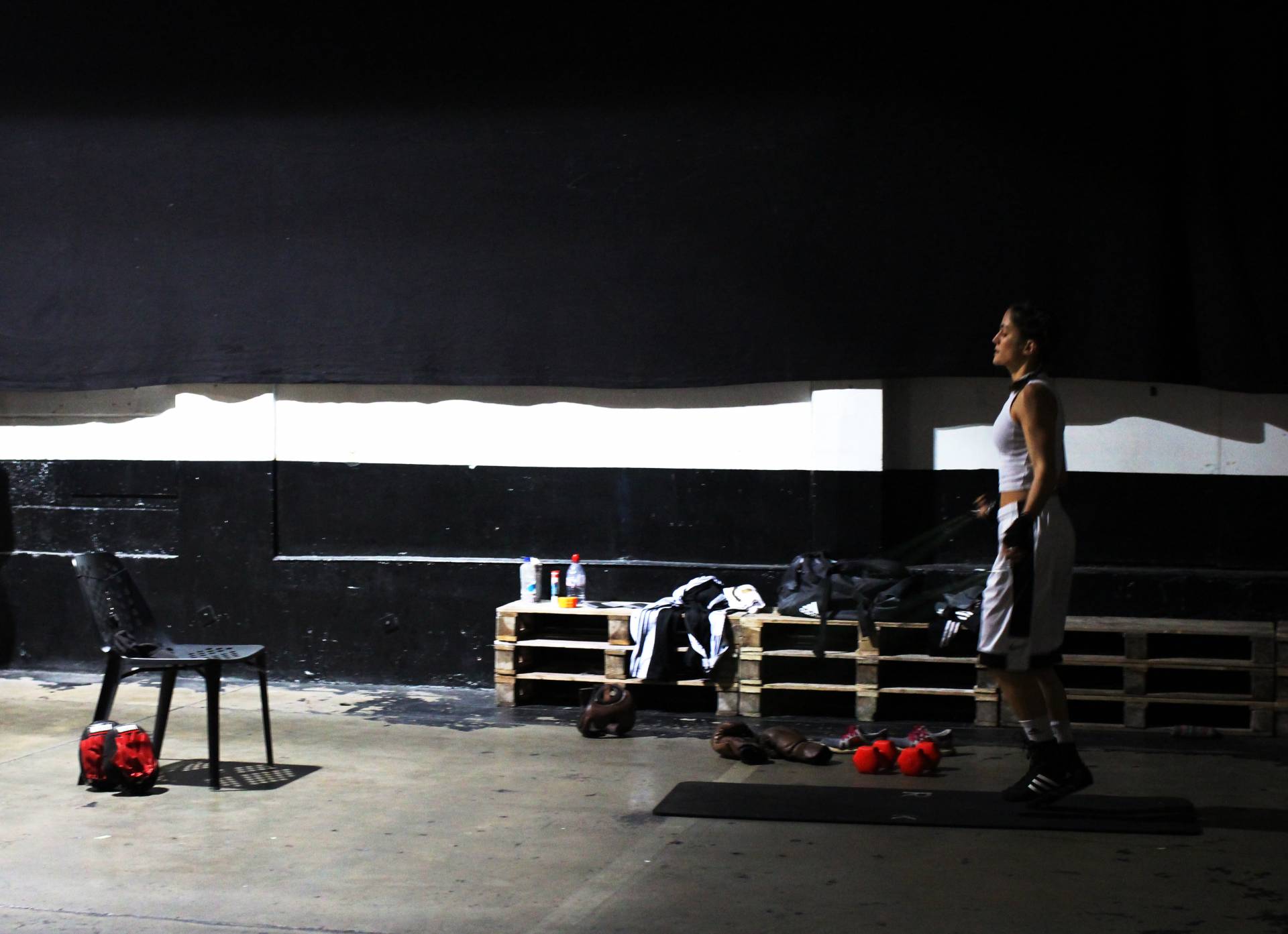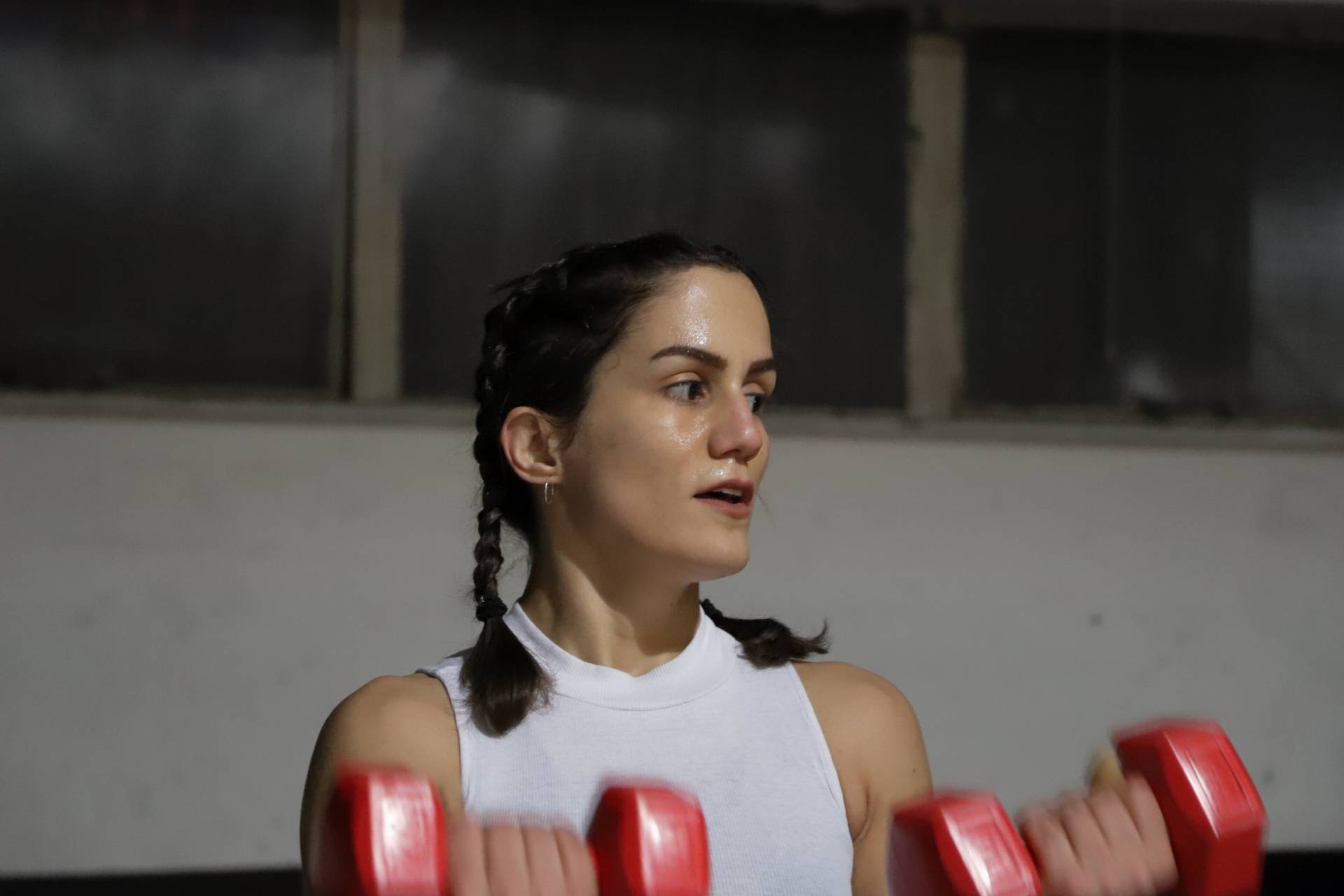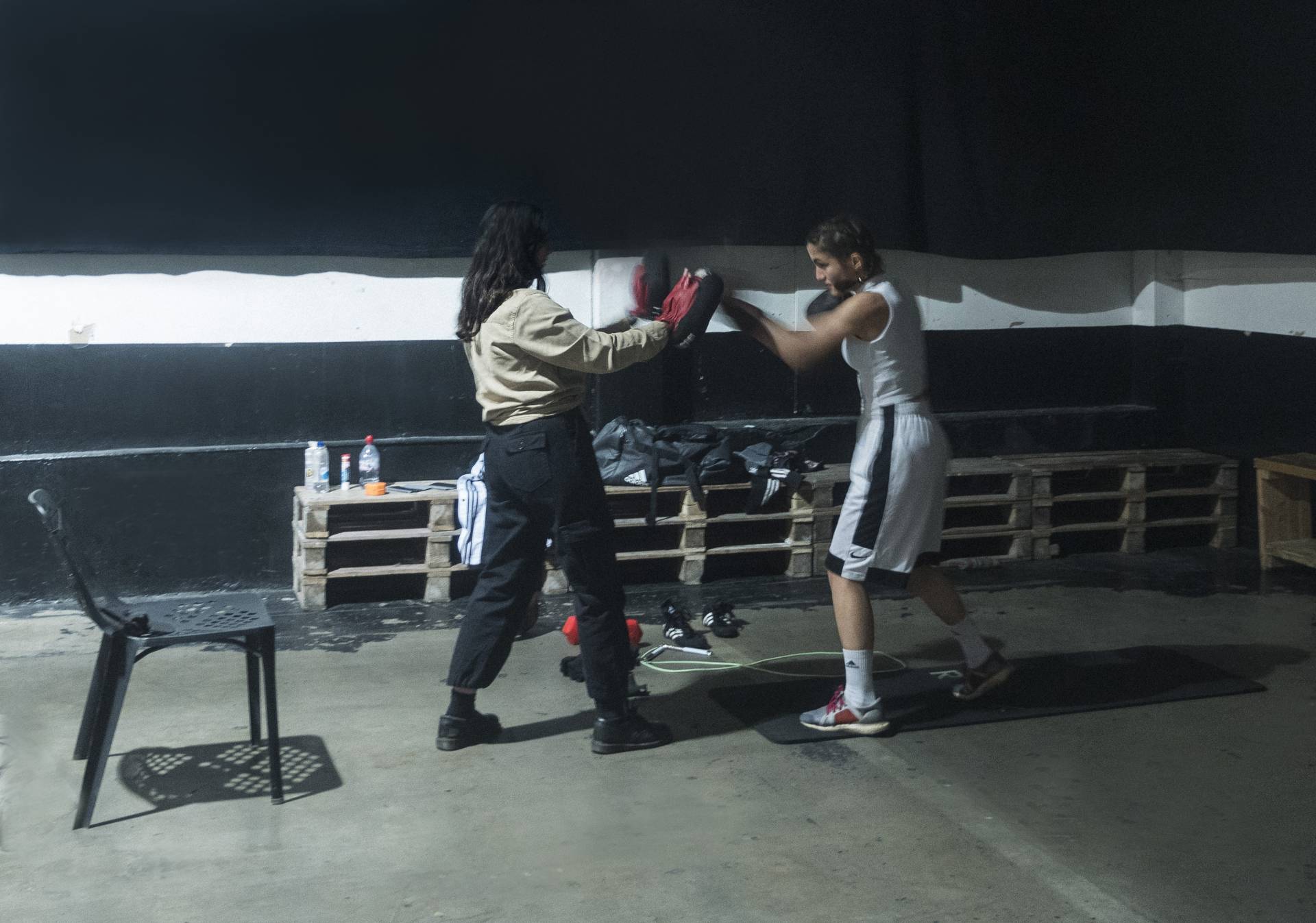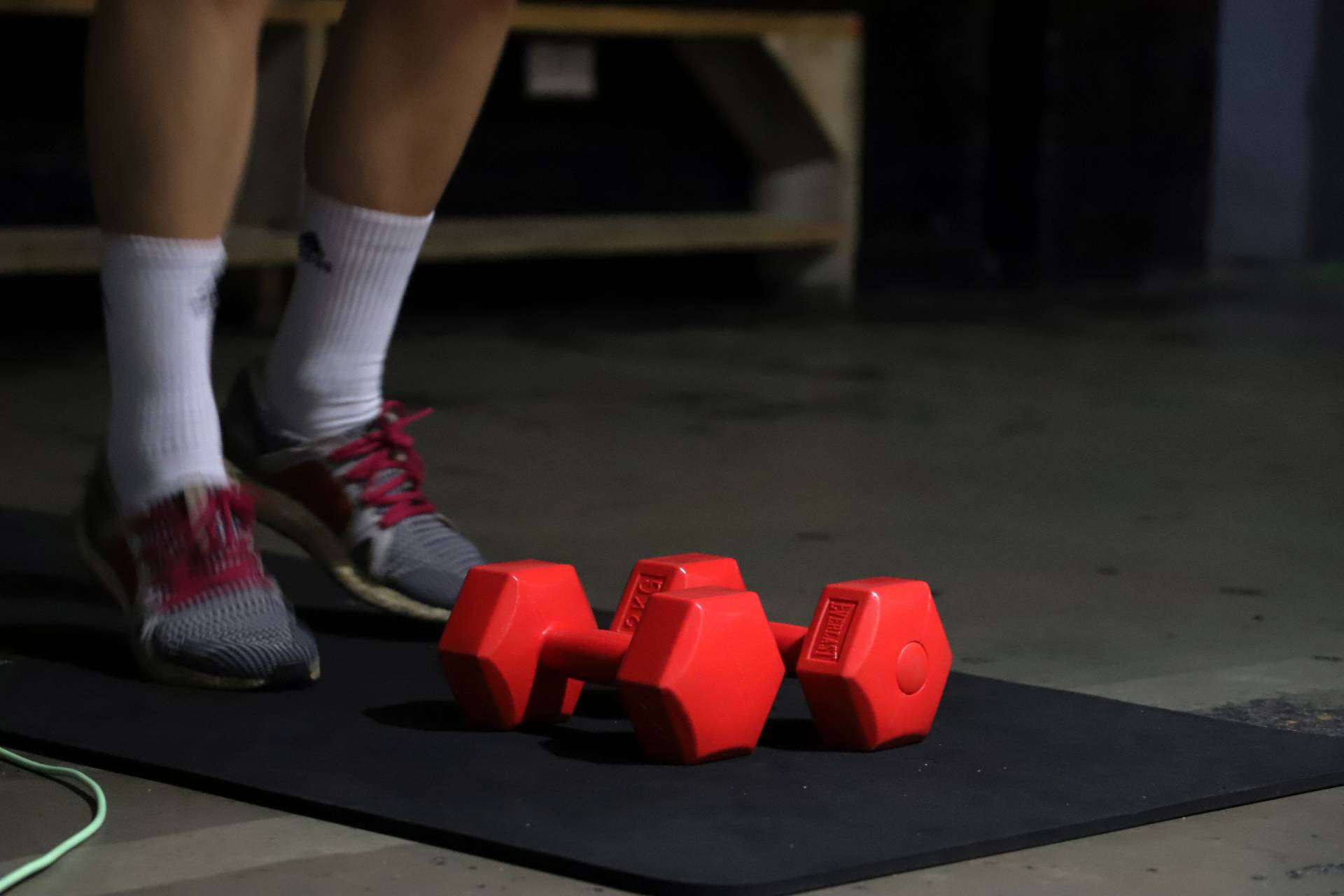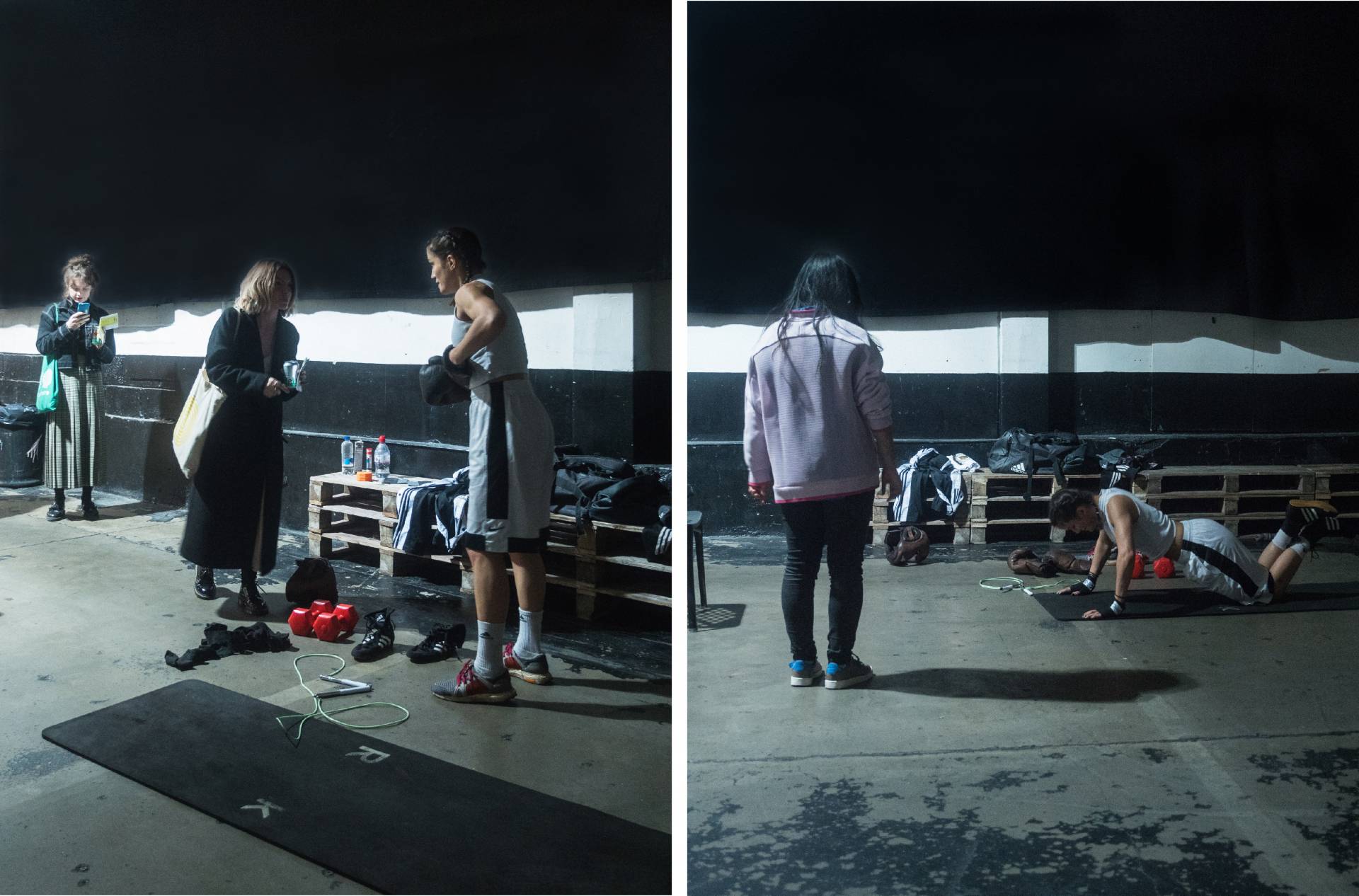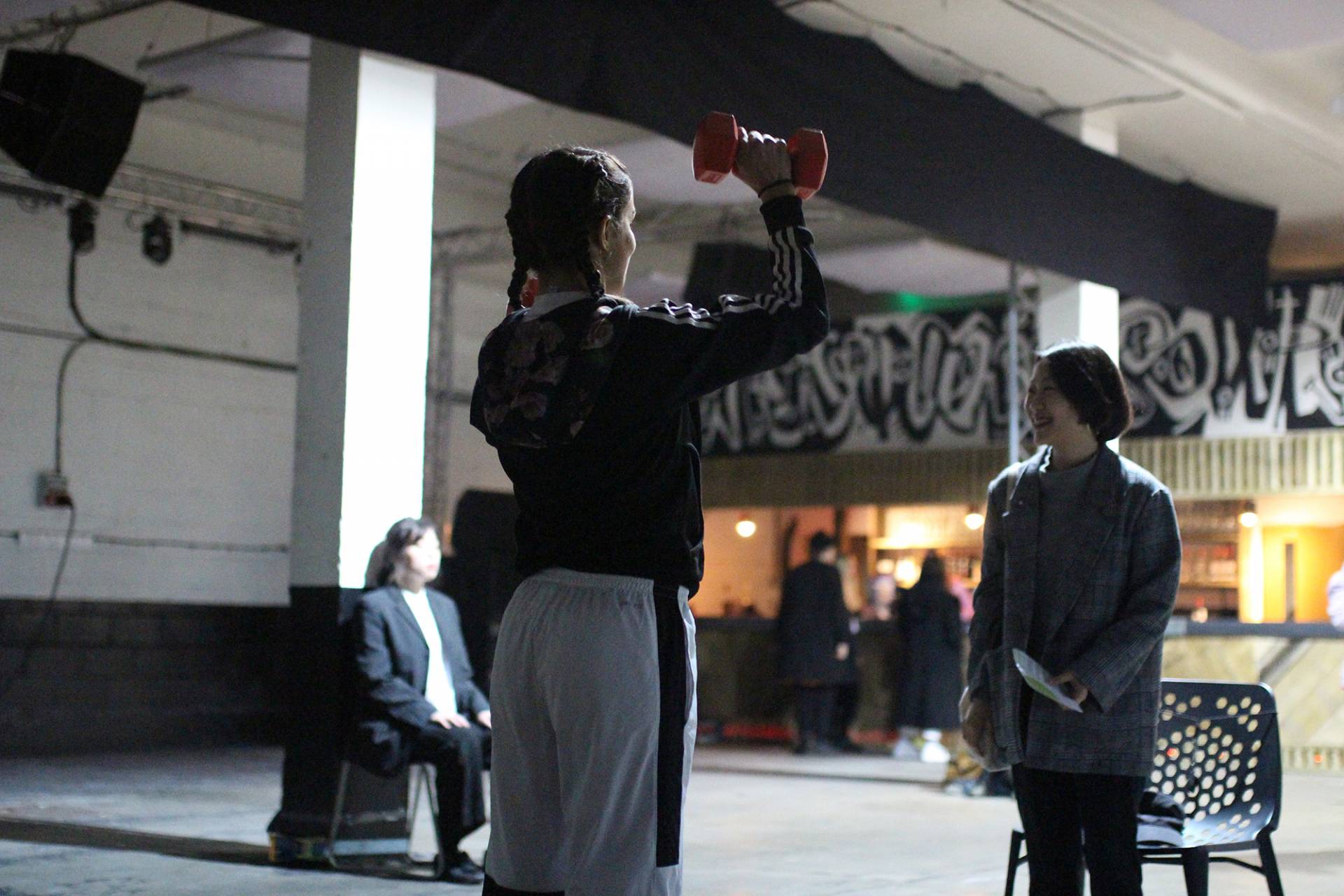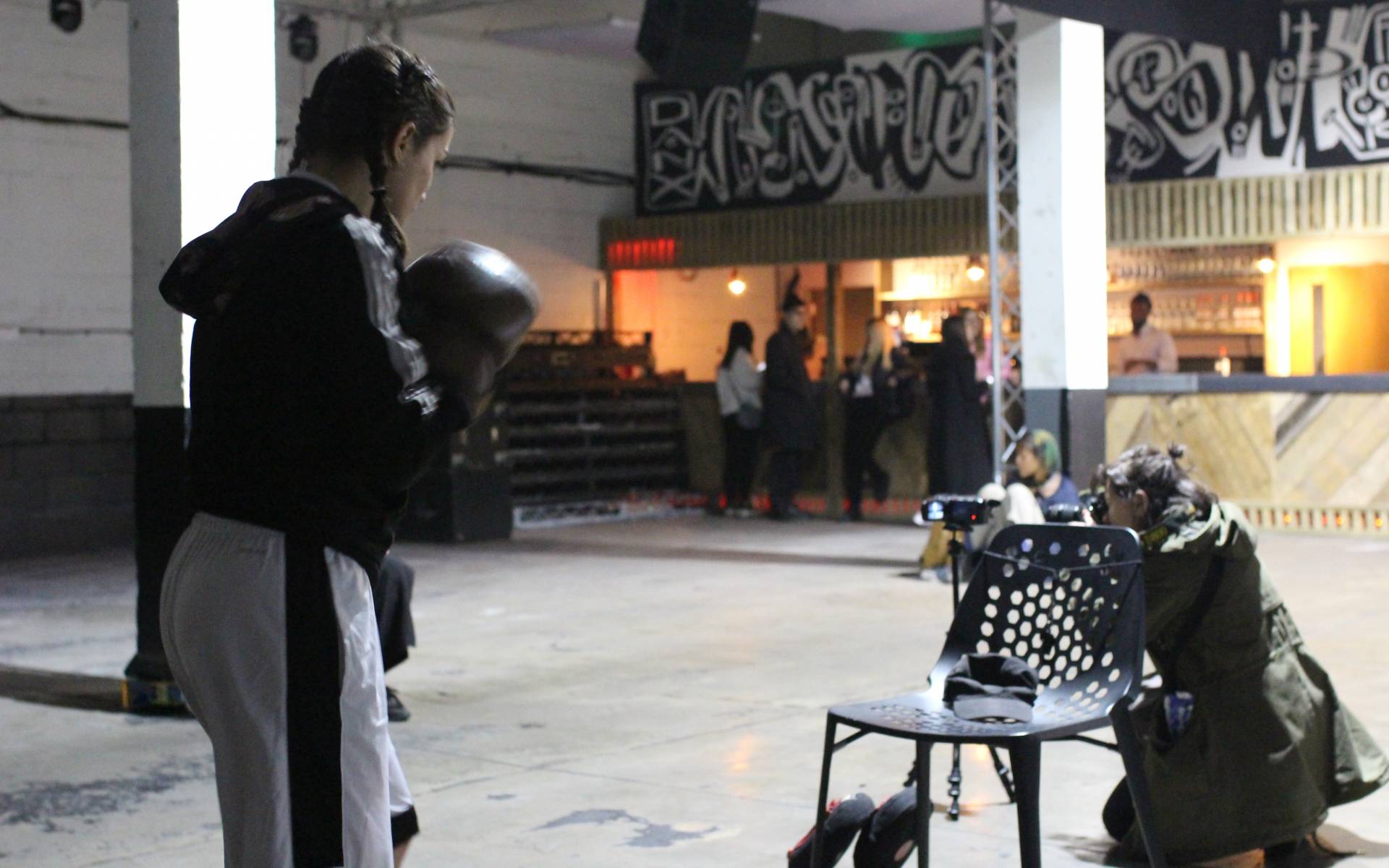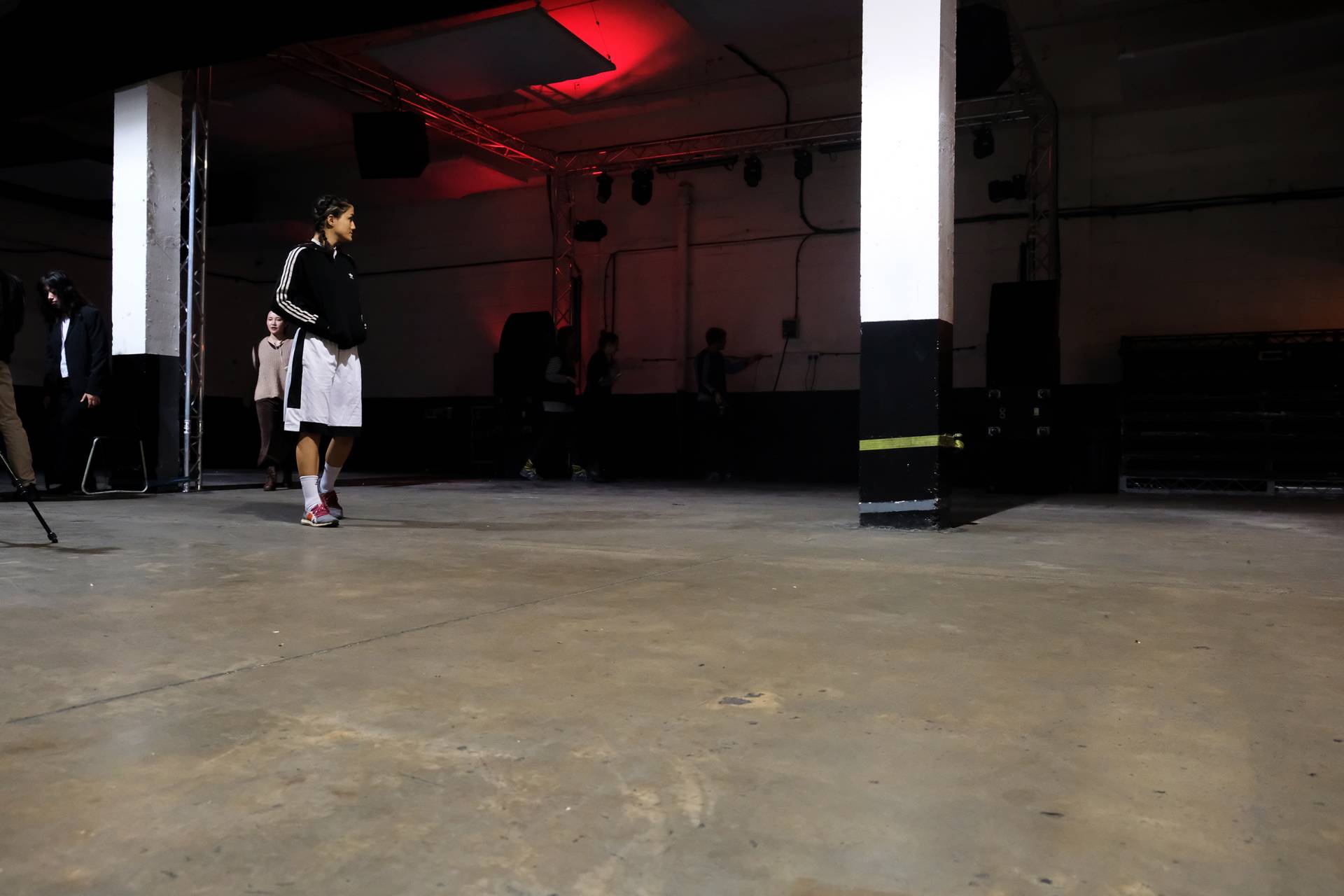 Images by Xiaoran Wu and Kaushikee Gupta.